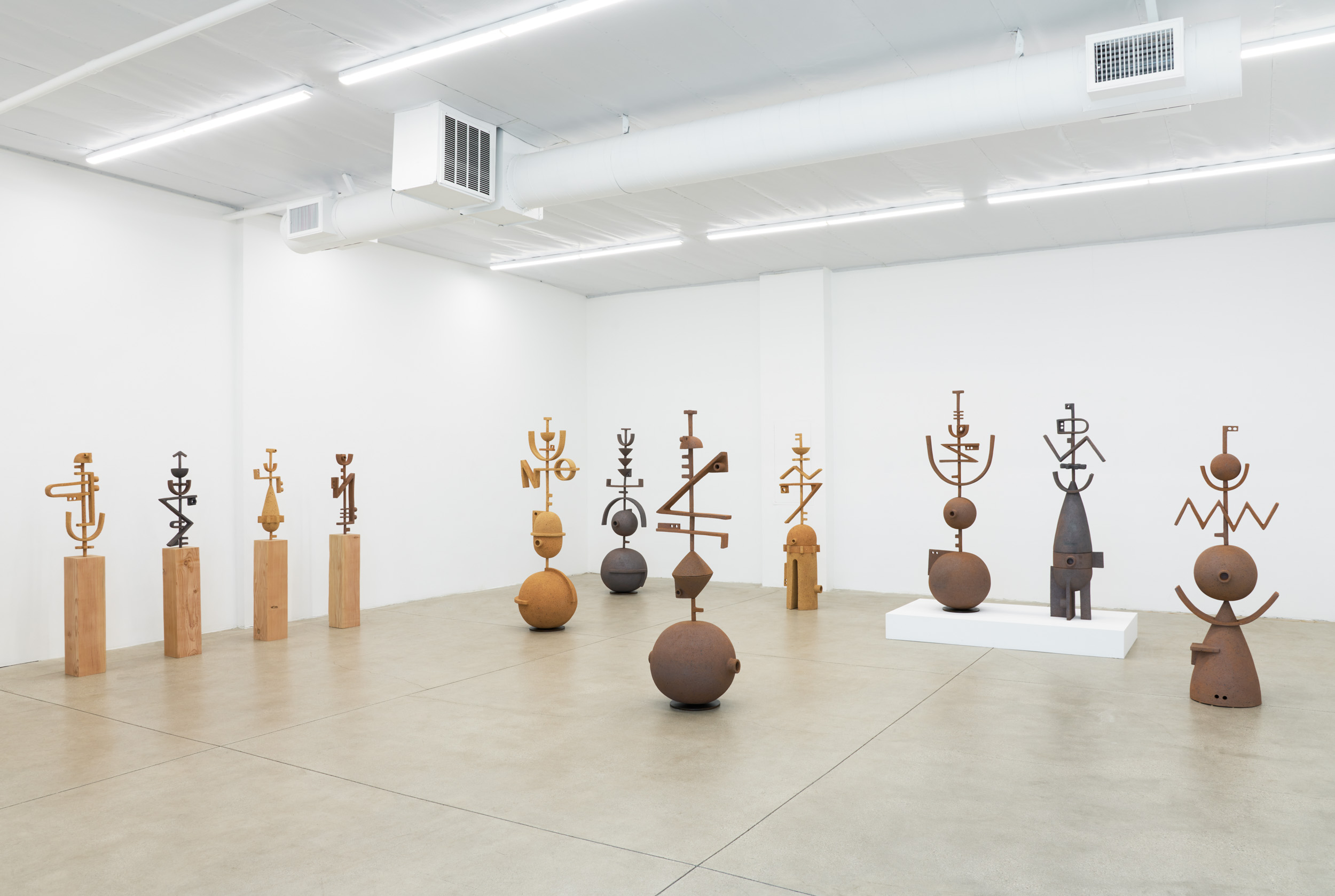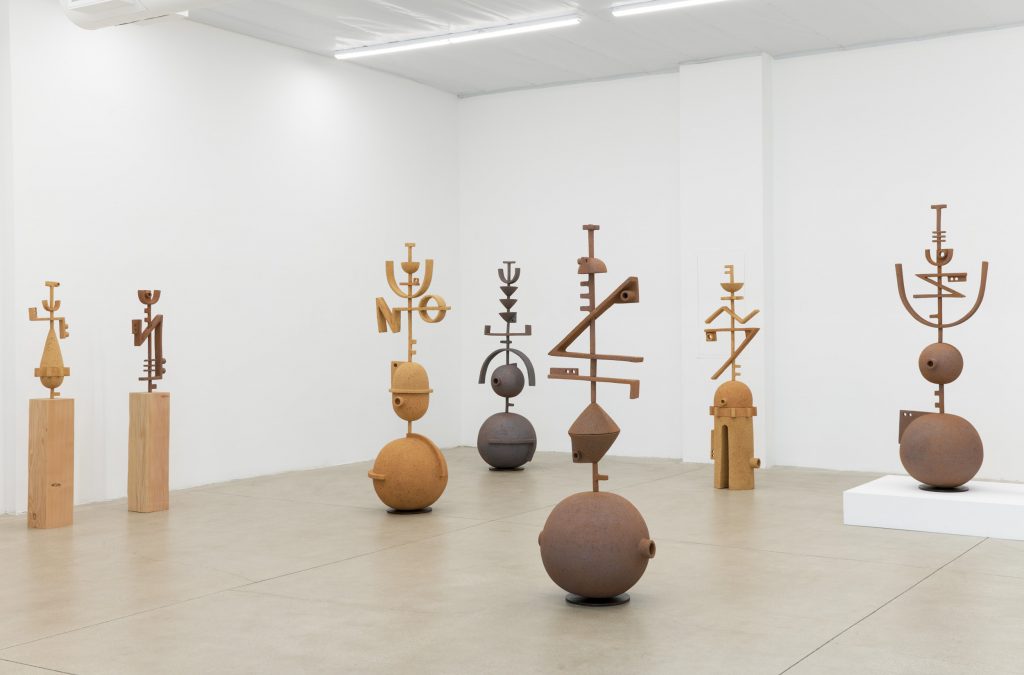 Jude Pauli: Octet is on view at La Loma Projects, Los Angeles
September 17 – October 30, 2022
La Loma Projects is proud to host Octet, Jude Pauli's first first solo show. Here, eight figures take the floor, transforming the exhibition space into a stage. Each individual is in play with one another, but within each sculpture, a complex, multi-tiered system of balanced and interlocking forms differentiates itself from the group.
These works, comprising up to ten to fifteen separate parts, seem to challenge the physical limitations of a ceramic object. Resembling mechanical figurines, geometric petroglyphs or future primitive weathervanes, the viewer is torn between marveling at the mastery of each work's physical construction and the mystery of its form. Through dedicated conversation with material, Pauli has transmuted the deceptively rudimentary clay body into a message from another time.
Jude Pauli was born in 1971 in Bern Switzerland. She received a Bachelor of Fine Arts from Otis College of Art and Design in 1993 where she studied ceramics under influential ceramic artist Ralph Bacerra whose teachings focused on the development of technical proficiency, experience with materials, and the firing process. In 1997 Pauli continued her education at Art Center College of Design studying product design and went on to work as an industrial designer for almost 20 years.
After a long hiatus, she began working in ceramics in her spare time, eventually renting a small space in artist Stan Edmondson's studio, there she learned clay mixing and began formulating her own unique clay bodies. The clay body became a primary and distinctive part of Pauli's process. Her pieces are fired first unglazed, exposing the raw earthen surface of the clay. She mixes in coarse sand, grog, sawdust, hemp fibers, chunks of red brick and tiny shards of pink and yellow tile. All of these elements give the clay strength during the building and firing processes and create a rich and varied surface texture.
In 2018 Pauli left her "day job" as a soft goods designer at Adidas to pursue her ceramics practice full time.
Pauli's hand built ceramics sculptures are made out of many individual parts creating a complex balance of interlocking forms. Although each sculpture begins with a sketch or blueprint of elements, building the sculptures out of many parts opens the possibility of spontaneous arrangements and rearrangements, subverting the notion of ceramics as an inflexible form.
Pauli lives and works in Los Angeles.
Contact
kirk@lalomaprojects.com
La Loma Projects
6516 North Figueroa, Unit A
Los Angeles, CA 90042
United States