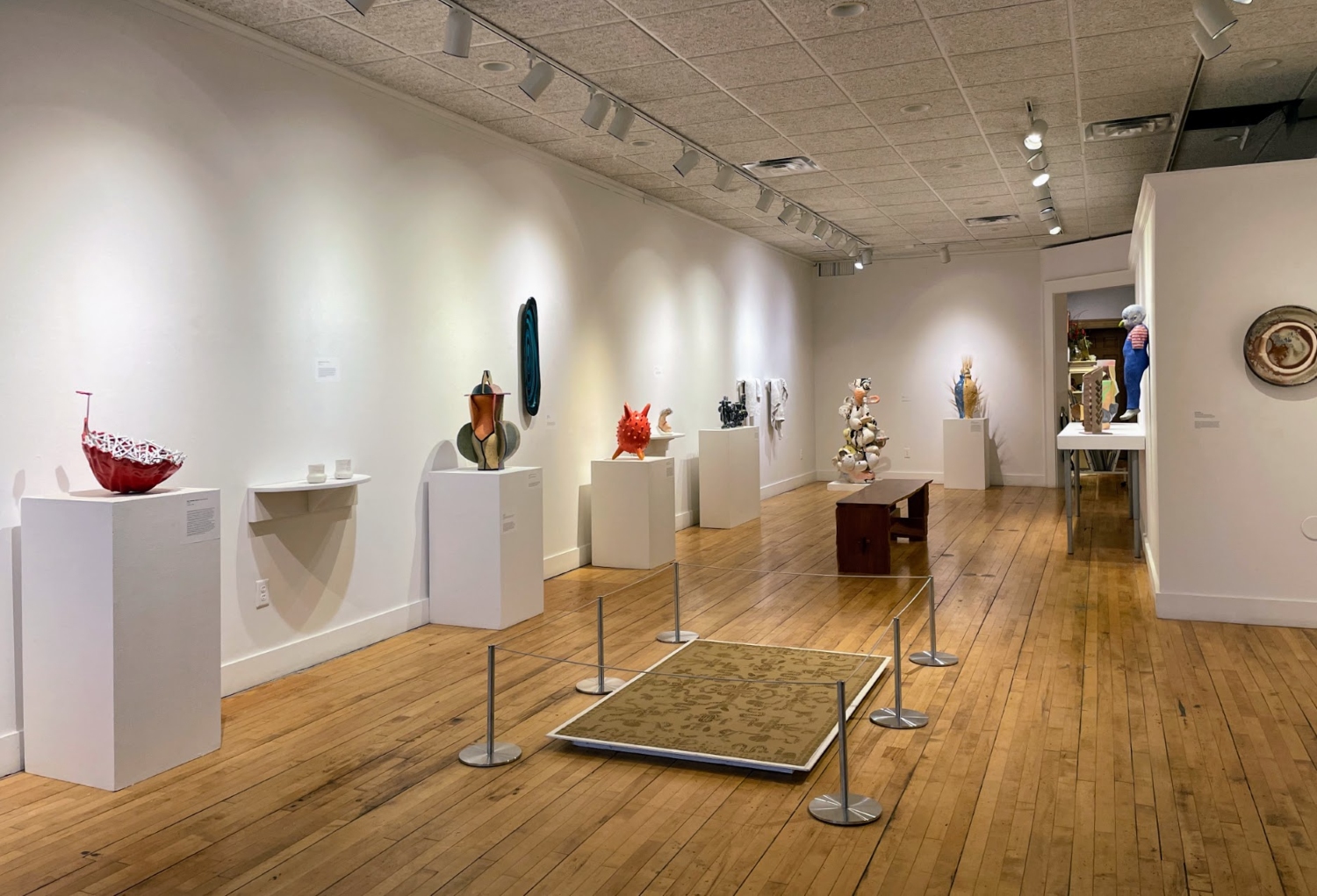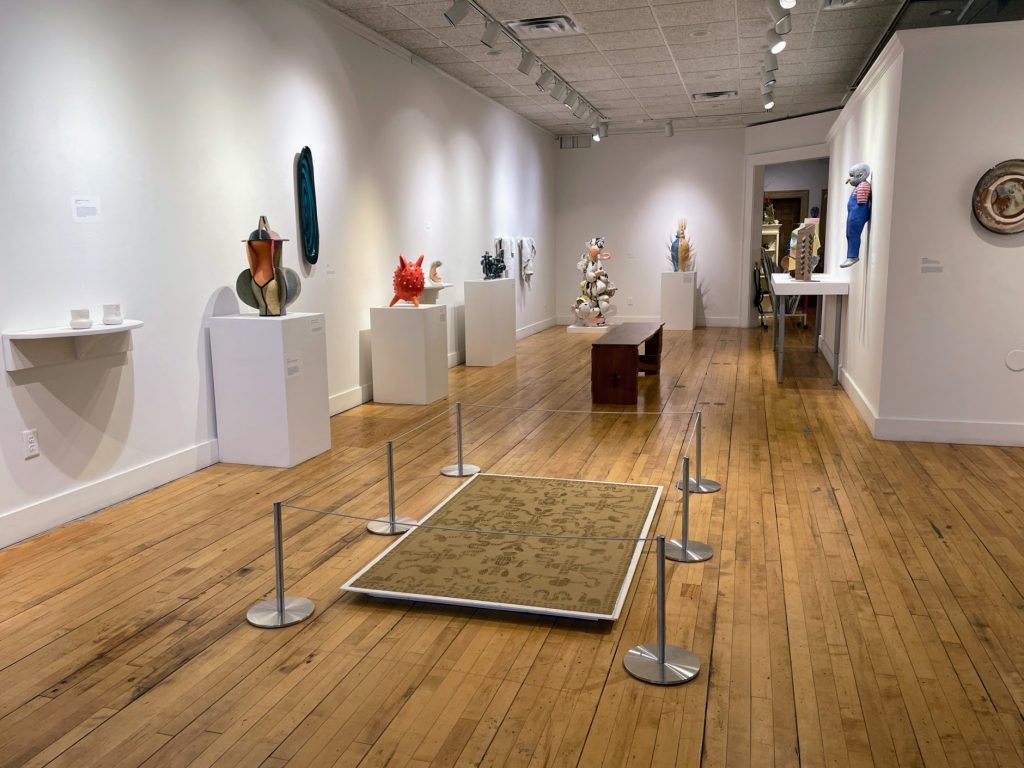 Now & Then: Seven Decades of Kent State Ceramics is on view at KSU Downtown Gallery, Kent, OH
October 28, 2022 – January 14, 2023
The School of Art Collection and Galleries at Kent State University are pleased to announce a new exhibit, Now and Then: Seven Decades of Kent State Ceramics, featuring work from current and former faculty, notable alums, and a juried selection of works from an alum call for entries juried by noted artists Matt Wedel and April D. Felipe.
Artists included in the exhibition: Miska Petersham, John Gill, Kirk Mangus, Eva Kwong, Peter Christian Johnson, Michelle Summers, Andrea Gill, Tom Bartel, Jennifer Ling Datchuk, John Balistreri, Laura Kukkee, David JP Hooker, Sam Hoffman, Laura Dirksen, Rhue Bruggeman, Craig Hartenberger, Tirzah Legg, David Kruk, Jennifer Masley, Cammi Climaco, Brian Sarama, Kirstin Willders, and Gabriel John Poucher.
About the School of Art
The School of Art at Kent State University was established in 1941 and maintains a tradition of excellence in visual arts education, creation, scholarship, and leadership. Its undergraduate and graduate programs in the visual arts offer a range of directions and opportunities in the fields of art education, art history, and studio art, which includes a comprehensive array of studio disciplines: ceramics, drawing, glass, jewelry/metals/enameling, painting, print media and photography, sculpture and expanded media, and textiles. The School of Art Collection and Galleries consist of six exhibition spaces located on the Kent campus and downtown Kent and a collection of over 4,000 artworks and objects. The School of Art is located at the Center of the Visual Arts at 325 Terrace Dr. in Kent. The 27,900-square-foot facility — twice the length of a football field —had its grand opening in 2016 and houses all School of Art studios and classrooms under one roof.
Contact
haturner@kent.edu
KSU Downtown Gallery
141 East Main Street
Kent, Ohio
United States