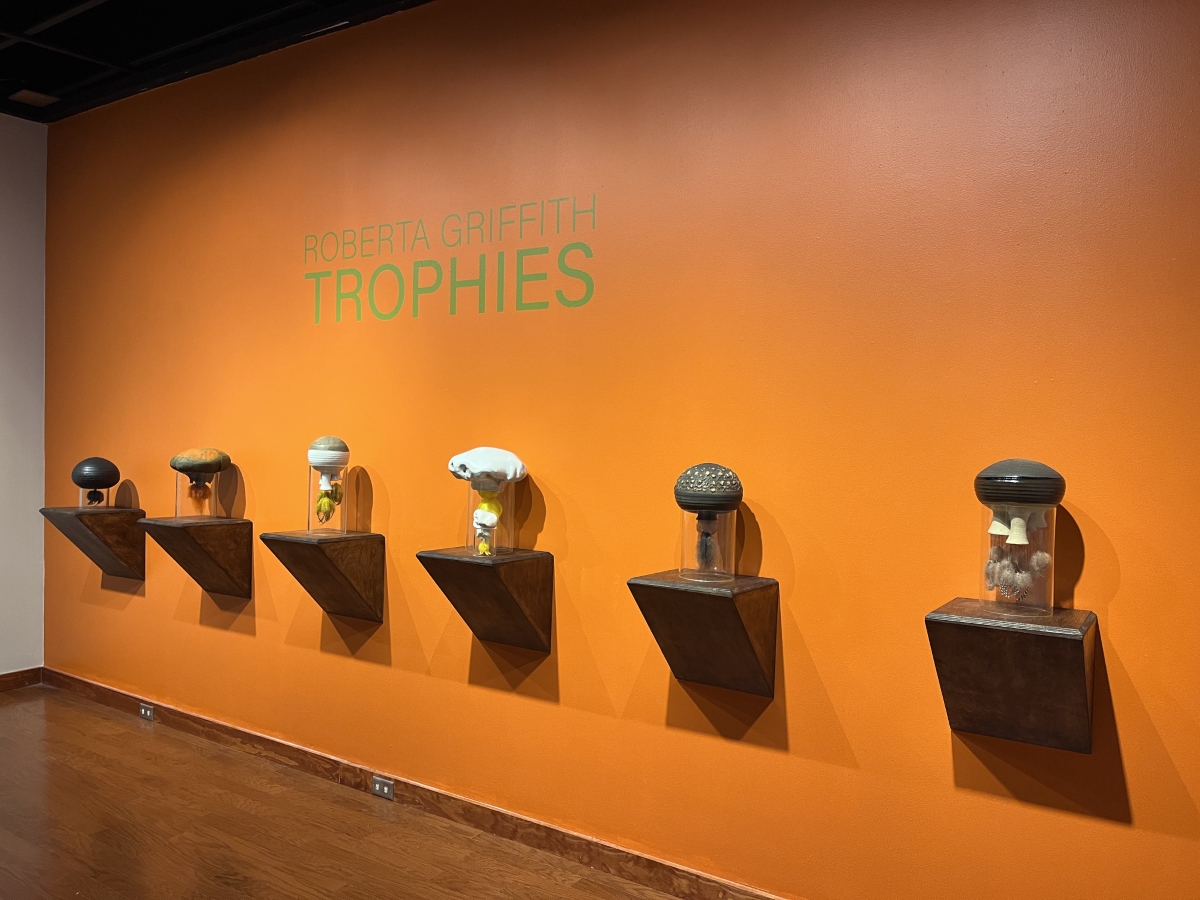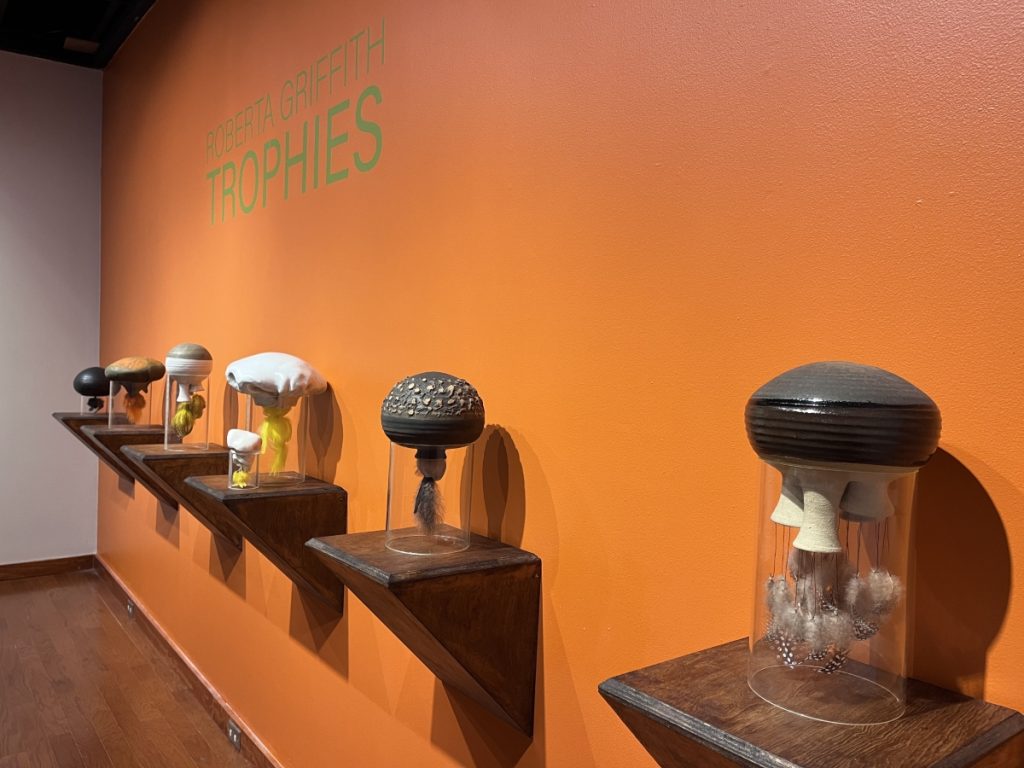 Roberta Griffith: Trophies is on view at the Everson Museum of Art, Syracuse, NY
September 9 – December 31, 2023
The Everson Museum of Art is pleased to present Roberta Griffith's exhibition, Trophies.
For 42 years, Roberta Griffith served as a professor of ceramics and drawing at Hartwick College, cementing her status as a Central New York legend. Griffith now splits her time between upstate New York and Kaua'i, Hawai'i. After receiving her master's degree in art from Southern Illinois University-Carbondale in 1962, Griffith was awarded a Fulbright grant that took her to Spain to study with ceramist Josep Llorens i Artigas, who was then at the height of a 30-year collaboration with painter Joan Miró. Griffith returned to the United States in 1964 and has always retained ties to Surrealism and abstraction.
In 1971, Griffith produced Trophies, a body of work combining inverted stoneware vessels with ethereal constellations of feathers to evoke both body adornments and undersea organisms. While Griffith's Trophies are in tune with 1970s aesthetics, they also challenged the orthodoxy of a field dominated by men. More than 50 years later, this exhibition celebrates Griffith's work for its bold innovation and continuing ability to shock, surprise, and delight.
Garth Johnson, Paul Phillips & Sharon Sullivan Curator of Ceramics, Everson Museum of Art
Contact
everson@everson.org
Everson Museum of Art
401 Harrison Street
Syracuse, NY 13202
United States
Captions
Trophy #1, 1971, Ceramic, feathers, Plexiglas, 13H x 8W x 8D
Trophy #2, 1971, Ceramic, feathers, Plexiglas, 17H x 9W x 9D inches
Trophy #3, 1971, Ceramic, feathers, Plexiglas, 6.5H x 3.5W x 4.0D inches
Trophy #4, 1971, Ceramic, feathers, Plexiglas, 17H x 9W x 9D inches
Trophy #5, 1971, Ceramic, feathers, Plexiglas, 18H x 16W x 14D inches. Private collection
Trophy #6, 1971, Ceramic, feathers, Plexiglas, 15H x 7W x 7WD inches
Trophy #7, 1971, Ceramic, feathers, Plexiglas, 15Hx 7W x 7D inches
Trophy #8, 1971, Ceramic, feathers, Plexiglas, 10.75H x 9.25W x 9.25D inches
Trophy #9, 1971, Ceramic, feathers, Plexiglas, 14.5H x 9W x 9D inches. Private collection