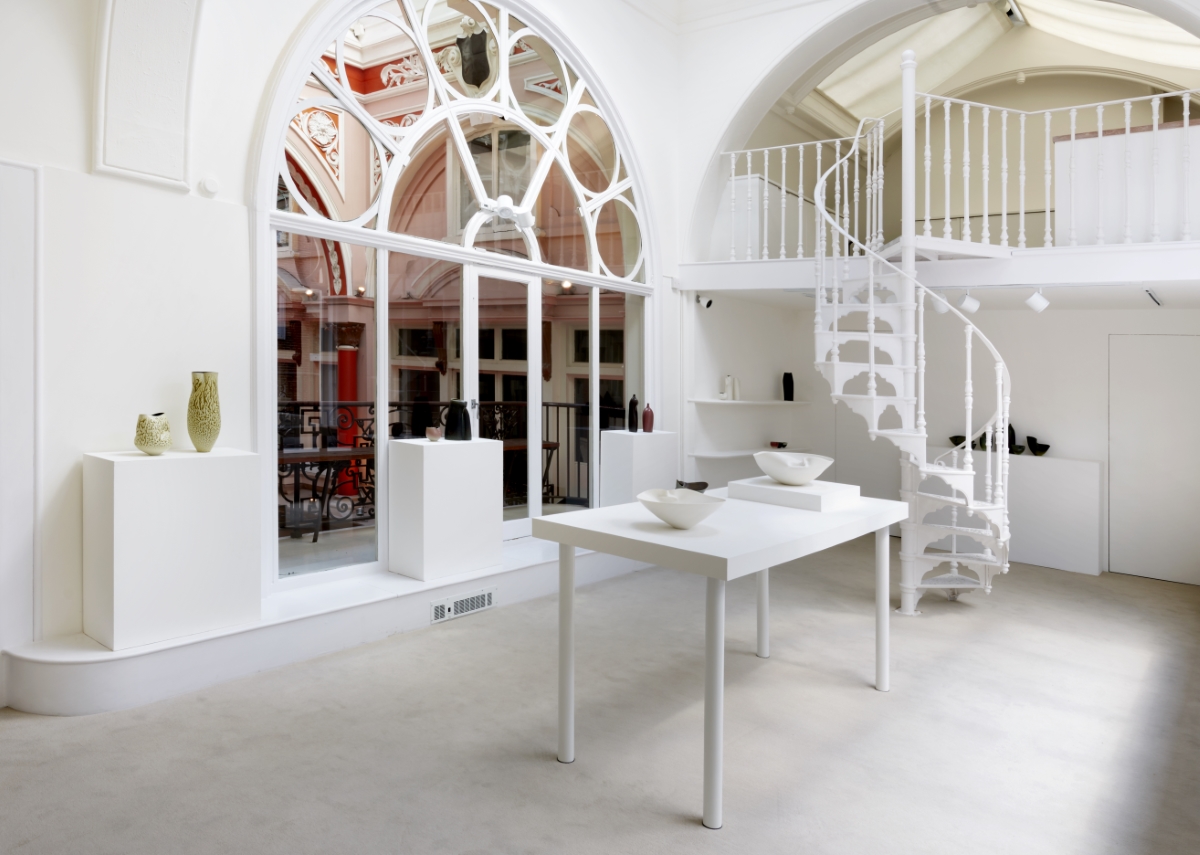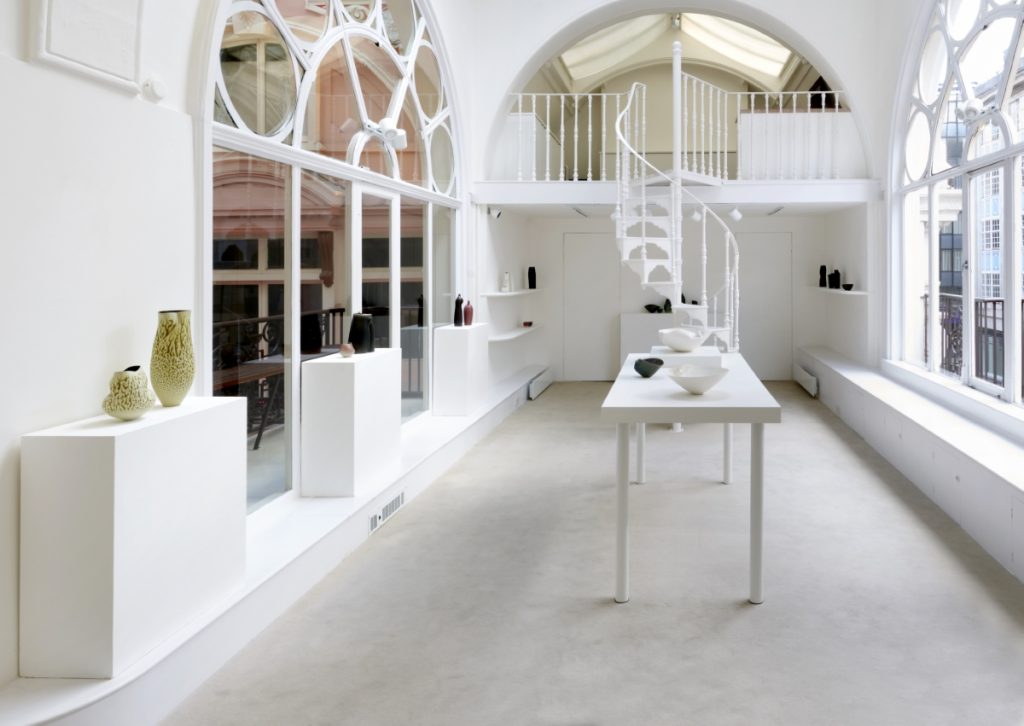 Erskine, Hall & Coe are delighted to announce our exhibition of new work by Sara Flynn.
A catalogue accompanying the exhibition includes an essay by Andrew Bonacina, Chief Curator at the Hepworth Wakefield.
"Sara Flynn's relationship with porcelain has been a long and passionate one. A demanding partner, Flynn has worked with and against the clay's intractable qualities to create sculptural vessels that appear as if they have only temporarily found their form, or might continue to evolve and shape shift. Perhaps what we encounter is only a momentary truce between artist and material? Each work might aspire to a certain shape or volume but Flynn readily admits that it can take unexpected directions. These are vessels that are resolved yet always questioning; they are so compelling because they are charged with an ongoing sculptural potential.
Two large white bowls at the heart of this group of new works embody Flynn's process and material relationship with revealing clarity. Like most of Flynn's work, they began life on the wheel, their delicate walls teased upwards to form shell-like volumes that cup the air. At the point at which they might have reached a seemingly happy balance and graceful symmetry, Flynn deviates in her approach. The words of the great potter and teacher Dora Billington, who wrote that a thrown pot 'must be done and left, for retouching can only spoil it', have been studiously ignored. Instead, Flynn intervenes with a cut that disrupts the vessel's smooth emergence, sending the pliable plane off in new directions. Sequences of sinuous folds and wrinkles evoke the movement of liquid the bowl might have been made to contain; the container becomes the contained. In this dichotomy the vessel's rim becomes a crucial threshold, drawing a line between inner and outer space. In Flynn's work, these new bowls in particular, this threshold also marks a juncture between different temporalities at play within each work: between the speed and efficiency of the wheel and the slow and surgical slicing and suturing of newly created seams and joins which give rise to the organic architecture of Flynn's pieces."
The exhibition consists of thirty-three works in porcelain, including one 7-piece installation.
This is the artist's sixth solo exhibition with Erskine, Hall & Coe.
Contact
mail@ehc.art
Erskine, Hall & Coe
15 Royal Arcade,
28 Old Bond Street,
London, W1S 4SP
United Kingdom
Images courtesy of Erskine, Hall & Coe. Photography by Stuart Burford.