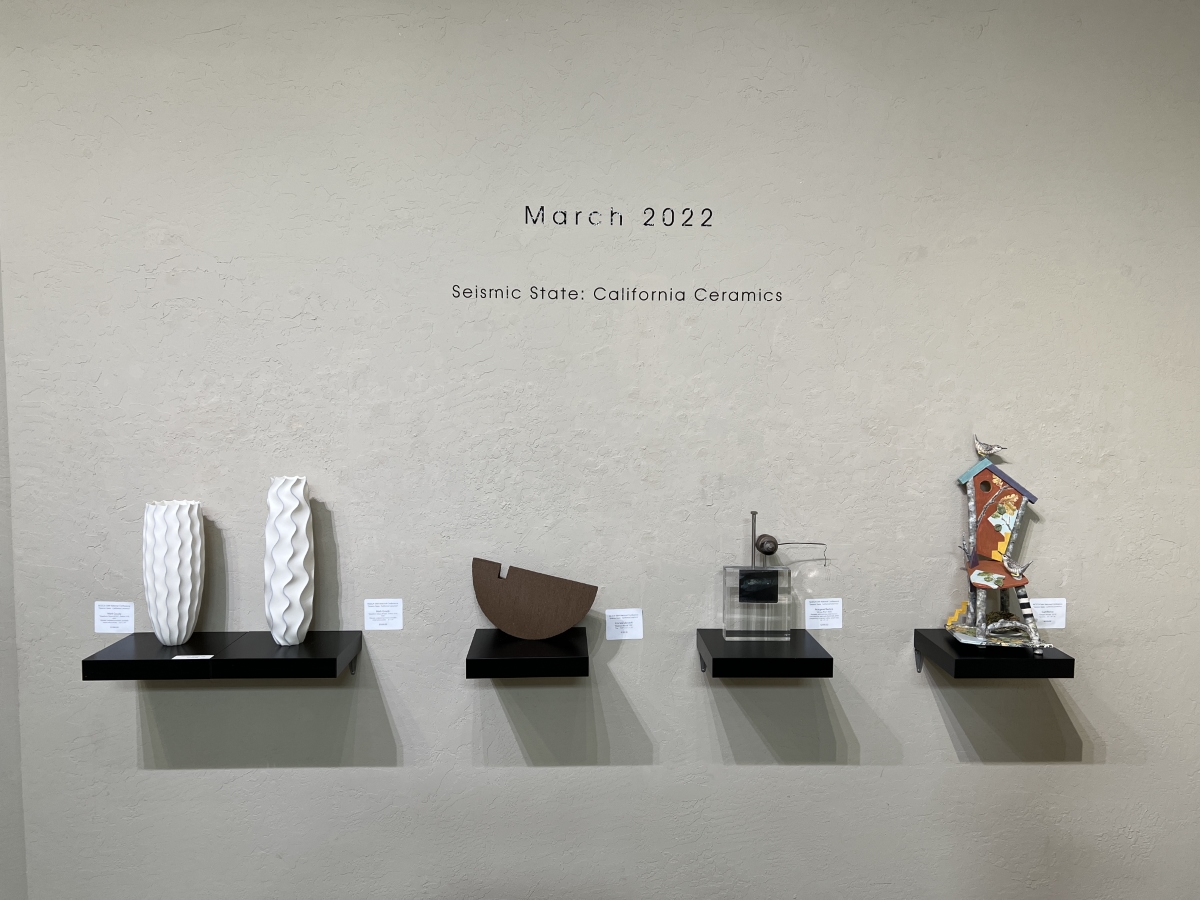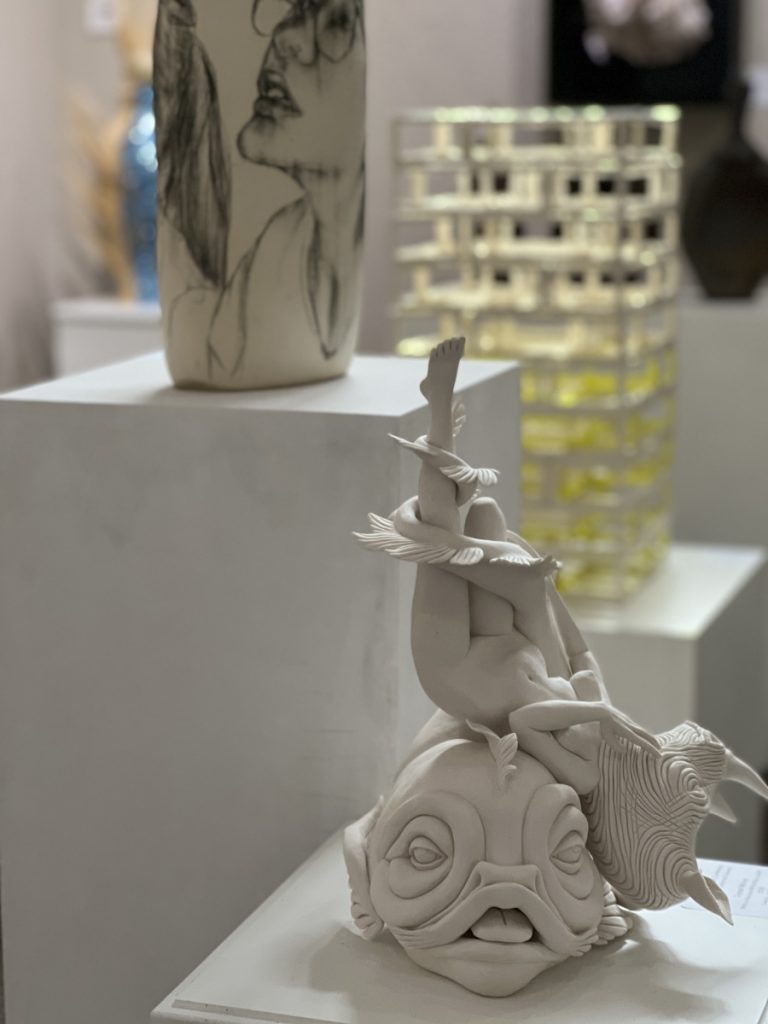 Seismic State: California Ceramics is on view at Sparrow Gallery, Sacramento
March 12 – April 1, 2022
California's ceramics embody many cultures and traditions, but they also convey a certain freedom & edginess. ACGA is pleased to announce "Seismic State: Ceramics of California", selected by NCECA as a Venue-Originated Exhibition during its 2022 conference in Sacramento. This show celebrates sculptural & functional work by artists living & working in the state today.
The exhibition is sponsored by the Association of Clay & Glass Artists of California (ACGA) and hosted by Sparrow Gallery in downtown Sacramento.
Juror Beth Ann Gerstein joined AMOCA as Executive Director in 2014, following a twenty-year tenure as Executive Director for The Society of Arts and Crafts in Boston, Massachusetts. She currently serves on the board of Watershed Center for Ceramic Arts in Maine. Gerstein is a former member of the Collections Committee of the Fuller Craft Museum, Brockton, MA, former board member of the Glass Art Society, and served on the Lifetime Achievement Committee for the Society of North American Goldsmiths. Gerstein holds an MFA from Cranbrook Academy of Art and a BFA from Edinboro University.
"One of the most rewarding, but also challenging tasks asked of any arts professional is to participate as a juror for an exhibition. There is no official rulebook and the process is highly subjective. Each of us comes equipped with his or her own artistic knowledge and experiences. I selected artwork from a diverse group of artists who have their own vision, master a technique, tell an interesting narrative, push the boundaries, and/or take a risk. I want to congratulate all of the artists whose work was included in this exhibition and the ACGA for organizing this exhibition."

Beth Ann Gerstein, Executive Director at The American Museum of Ceramic Art
Featured artists: Ian Bassett, Ashwini Bhat, Annakatrin Burnham, Michelle Collier, Keiko Fukazawa, Karyn Gabriel, Mark Goudy, Jonathan Huang, Carol Horst, Stephanie Kim, Liz Lauter, Francoise LeClerc, Hsin-Chuen Lin, Suzanne Long, Aida Lugo, Hideo Mabuchi, Kris Marubayashi, Lee Middleman, Dan Molyneux, Vince Montague, Crystal Morey, Kristen Morgin, Lara Odell, Luciano Pimienta, Margaret Realica, Charlene Doiron Reinhart, Liza Riddle, Gail Ritchie, Paul Sutherlin Santo, Nicole Seisler, Adam Shiverdecker, Daniela Soberman, Nathan Stanfield, Claudia Tarantino, Cheryl Ann Thomas, Kim Tucker, Kirstin Willders, Melissa Woodburn, Wesley Wright, D Zarovny, Wanxin Zhang, Guangzhen Zhou
About ACGA
The Association of Clay and Glass Artists of California is dedicated to establishing and maintaining high standards of craftsmanship and design in clay and glass throughout the state. A primary goal of ACGA is to provide opportunities for our members to exhibit and sell their work. The Association regularly presents gallery exhibitions and sales, and we hold the Clay and Glass Festival every July at the Palo Alto Art Center. Artists, collectors, art professionals, corporate sponsors, students and friends are always welcome to join our ranks.
Contact
info@sparrowgallerysacramento.com
Sparrow Gallery
1021 R Street Suite 120
Sacramento, CA 95811
United States