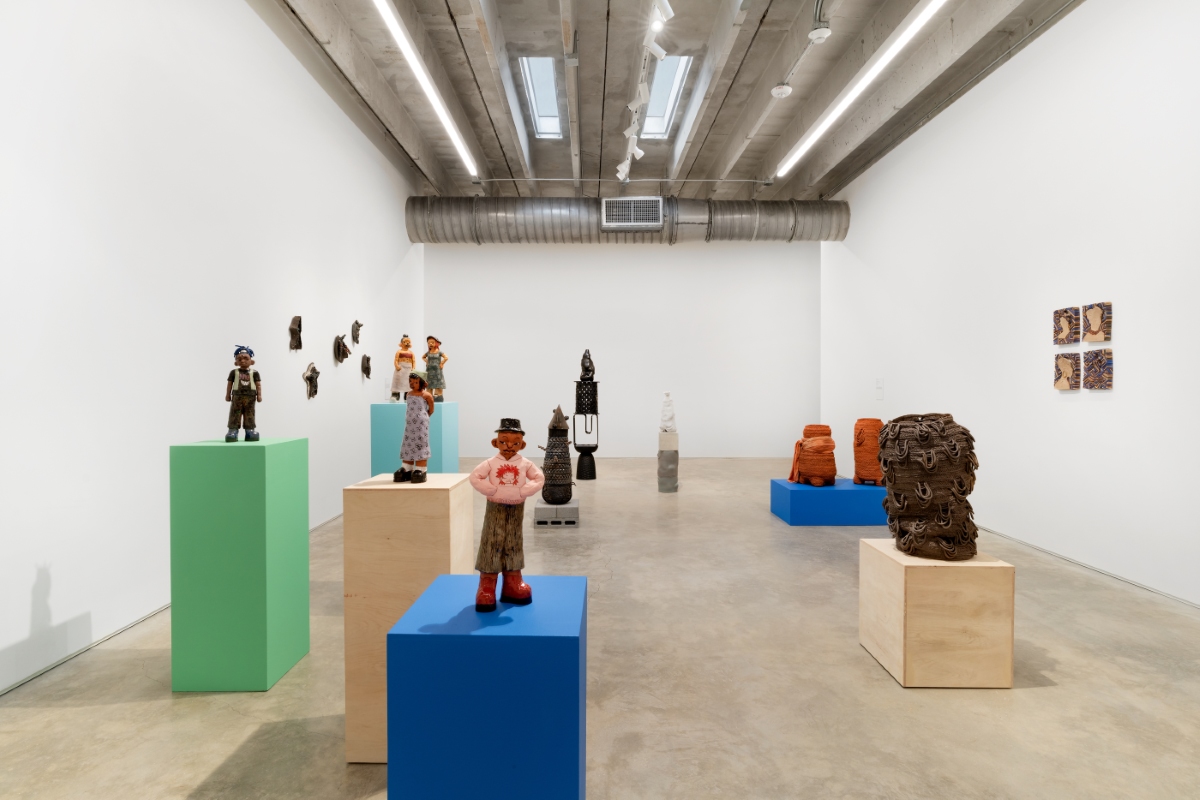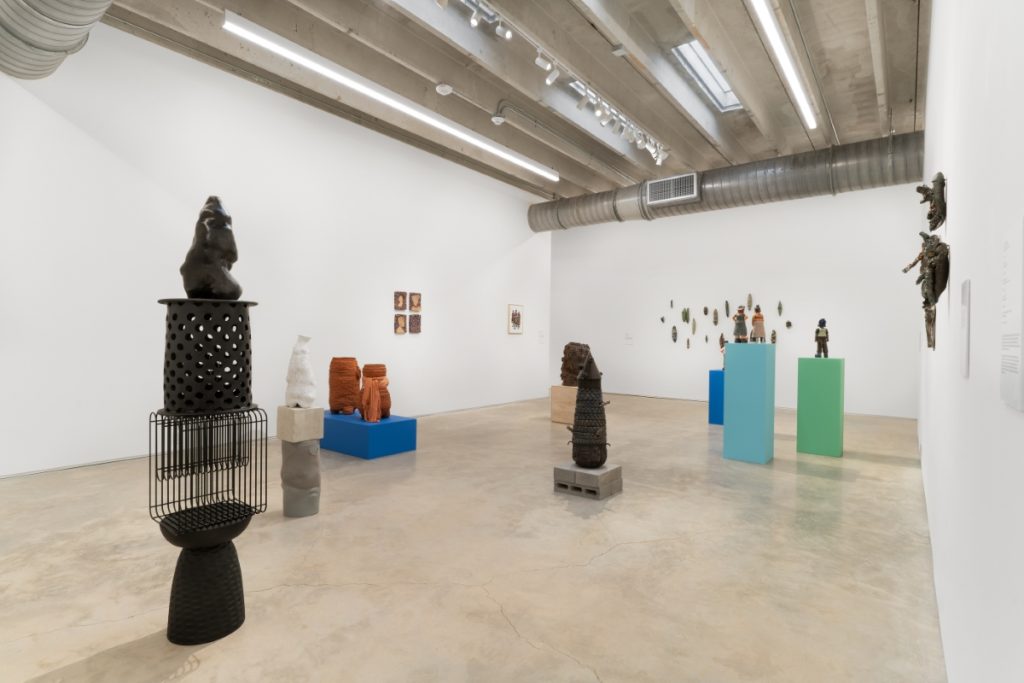 February 19 – March 19, 2022
The Universe Within is not a definitive statement on who women-identifying and non-binary people of the Black diaspora are. Instead, it is a space that recognizes their limitless potential to be. Layered, dynamic, complex, nuanced, ever-evolving. A multitude of selves within the vessel of their bodies. Like our universe, mysterious and mystical, their interiority is rich and vast. This exhibition is a privileged glimpse into the wondrous multiformity within the spectrum of Black femininity and queerness.
Extending over three rooms, eleven artists take up space, an understated form of resistance. Recurrent themes surveyed in the exhibition include the relationship between self and place, nurturing individual and collective identity, transformation, celebration, survival, ancestral lineages, navigating the problematic expectations and violence imposed on their bodies, and the importance of reclaiming childhood.
The artists of The Universe Within use clay as their primary vehicle for storytelling. An ancient and elemental medium, long marginalized in the art world. Parallelly, the field of studio ceramics has notoriously under-represented Black artists for decades, especially those who are women-identifying and non-binary. However, the sculptures and vessels, both abstract and figurative, created by the exhibiting artists demonstrate that clay—which is capable of impressive transfiguration—is an effective tool for empowering their narratives in their quest for liberation, connection, and beauty.
Artists: Anina Major, Lola Ayisha Ogbara, Lydia C Thompson, Malene Barnett, Maya Beverly, Maya Vivas, Patrice Renee Washington, Sana Musasama, Sharon Norwood, Shea Burke, Sydnie Jimenez
Curated By Angelik Vizcarrondo-Laboy
Special thanks to Yinka Orafidiya and Maya Vivas for catalyzing this exhibition.
Contact
gallery@mindysolomon.com
Mindy Solomon Gallery
848 NW 22 Street
Miami, FL 33127
United States
Photos by Zachary Balber