Johnathan Hopp is an Assistant Professor of Ceramic Art at the New York State College of Ceramics at Alfred University. He holds degrees from the Rhode Island School of Design (BFA, 2001, Industrial Design) and the Bezalel Academy of Art and Design, Jerusalem (MDes, 2013, Industrial Design). As a designer, Johnathan has worked on commissions and projects for clients such as Paul Smith (London), The Tel-Aviv municipality, the Kastiel furniture company (Tel-Aviv), and the Design Museum (Holon). As a studio artist, he has exhibited his work in venues such as the Israel Museum (Jerusalem), the Gardiner Museum (Toronto), the Museum of Art and Design (NYC) and the Yingge Museum (Taipei). His work resides in public and private collections such as the Israel Museum (Jerusalem), the Museum of Art and Design (NYC), the Kneset collection(Israeli parliament, Jerusalem) and the Jewish Museum (NYC).
Visit Johnathan Hopp's website and Instagram page.
Featured work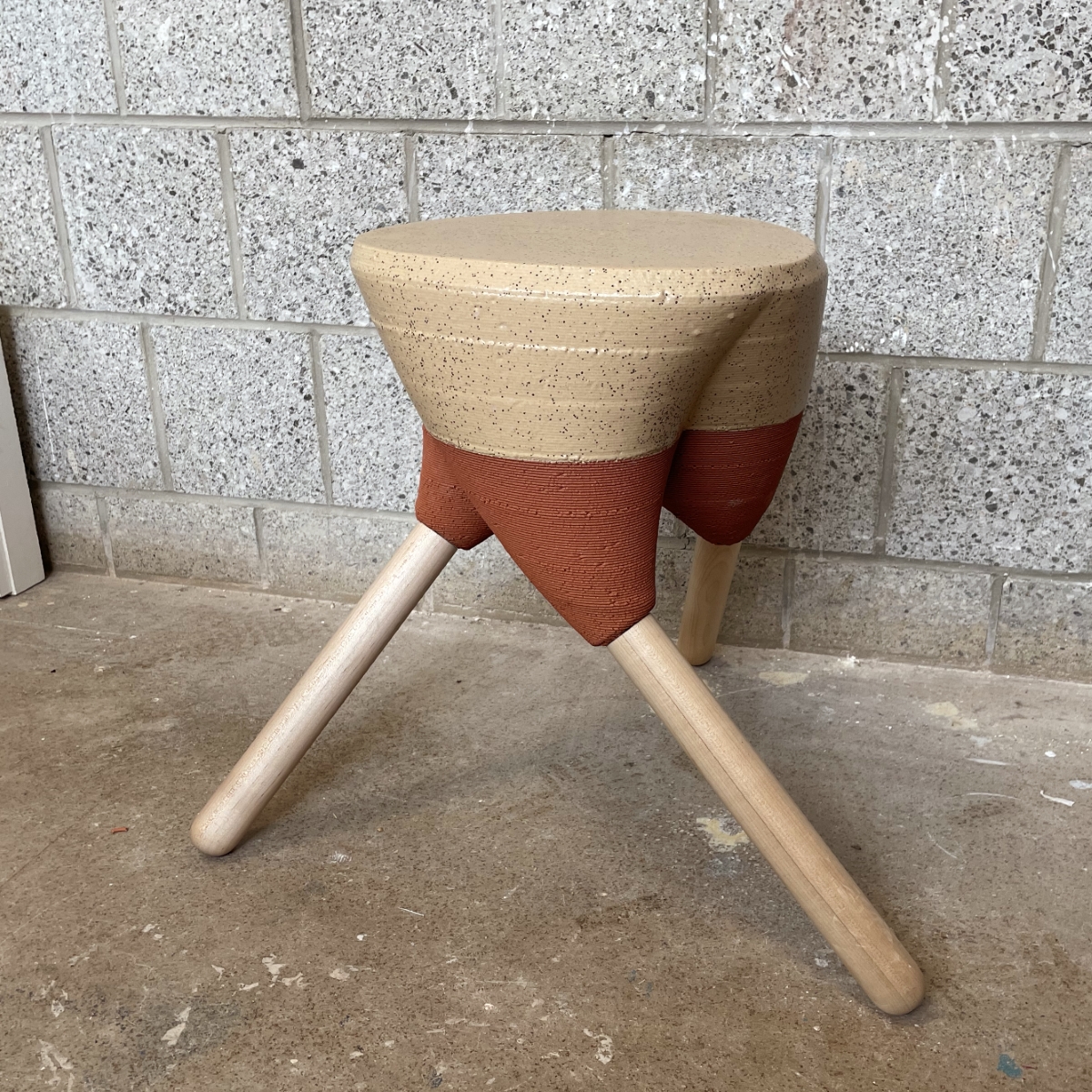 ---
As an industrial designer working predominantly in ceramics, with a hands-on research and making approach, my practice brings together methods and modes of work from various making disciplines to investigate new possibilities for production and objects.
Serial Production is a means of material and cultural creation that is repeatedly duplicated, seeping into daily life and collective experience. The decline of local mass production and the rise of digital production tools are opening up possibilities for what the serially made object could be. This fundamental shift in object making inspires the development of original languages, free of appropriated traditions, archetypical forms or paraphrased signs.

As an industrial designer, working in ceramics has moved my practice to incorporate craft methodologies in which the maker is involved in every stage of the process, reacting and making decisions along the way. I have come to see objects as an archive of the accumulated processes and marks by which they are made. Software, printmaking, 3d printing, extrusion, slip casting are all participants, leaving their marks in the final product. My work therefore involves both the object and the processes by which it is designed and produced; Creating things which archive unique workflows intended to challenge and maximize the forms and languages they produce.