Laura Pehkonen is a Finnish ceramic and visual artist living in Helsinki. She graduated as a Master of Arts from Aalto University in 2014. At the heart of Pehkonen's work is the creation of abstract unique works using and combining arts and crafts techniques. The main material of her work is ceramics, but in recent years she has also started working on wood and mixed media paintings. The last years have been very active: Pehkonen has participated in several international residencies, festivals and exhibitions and has commissioned ceramic murals of various sizes for both private and public spaces. Her works are unique abstract sculptures, wall works and paintings, that leave the viewer freedom to imagine and interpret.
Pehkonen's works are included in the collections of Helsinki Art Museum HAM, Espoo Museum of Modern Art EMMA and The Finnish State Art Commission / National Gallery, as well as in private collections.
In 2022 Pehkonen will implement a ceramic public art piece for Vaasa Hospital and will exhibit her works at the Finnish Institute in Stockholm as a part of "Serving Sculpture – Renewal of Finnish Craft & Design" group exhibition.
Visit Laura Pehkonen's website and Instagram page.
Featured work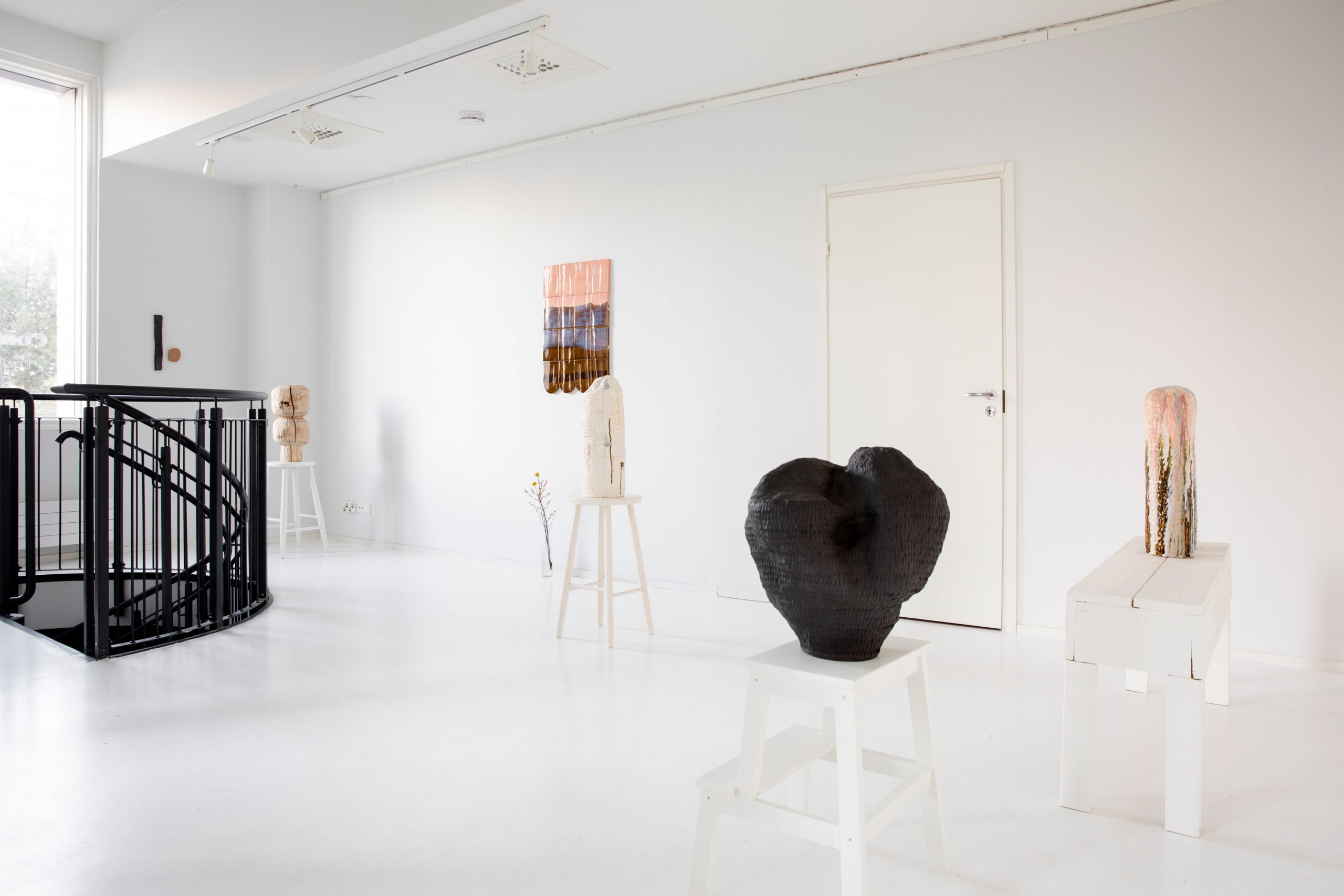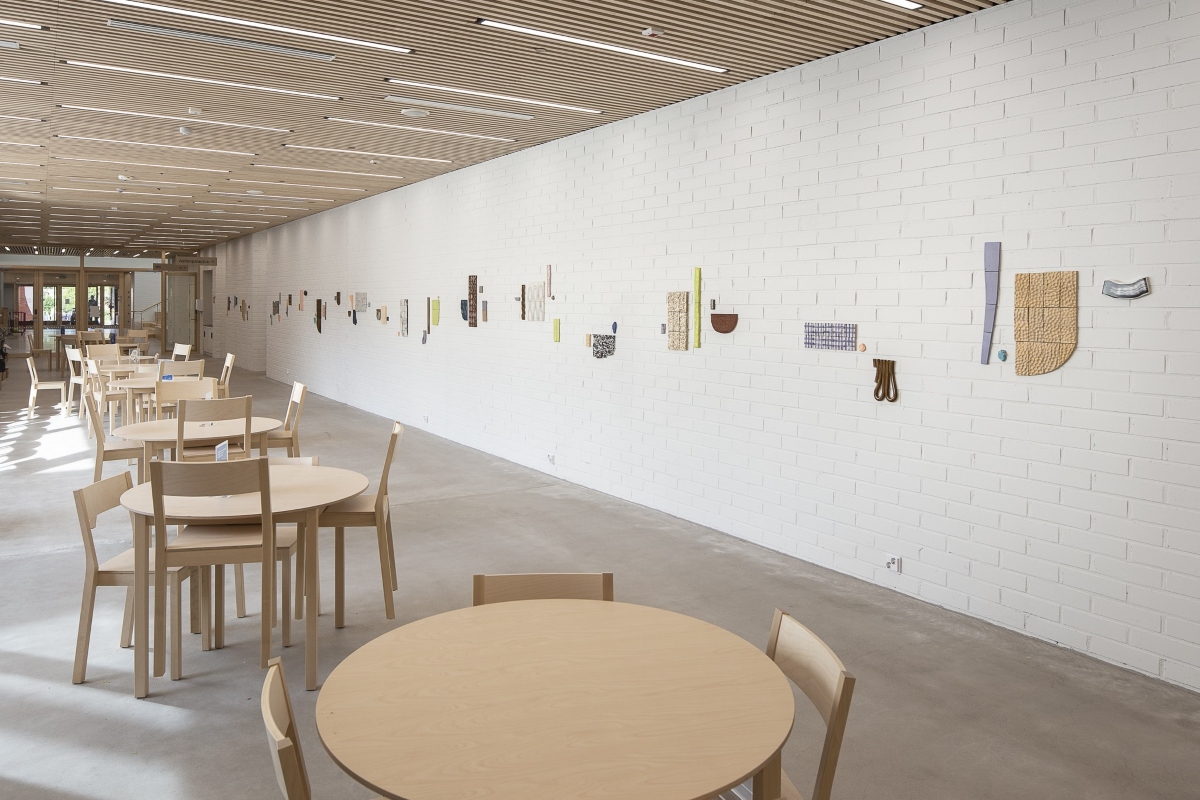 ---
In my works, I am looking for contrasts, proportions, balance and the sense of presence. Regardless of materials or techniques, I am curious to do try-outs. Rather than repeating a single format, I provoke myself with several materials and techniques and study their dialogue in the works. But even I am introspective and playful, I am interested in pretty classic, timeless materials. I also have a need to leave a trace of process in my works, some kind of feeling of unfinished. Perfect imperfection.