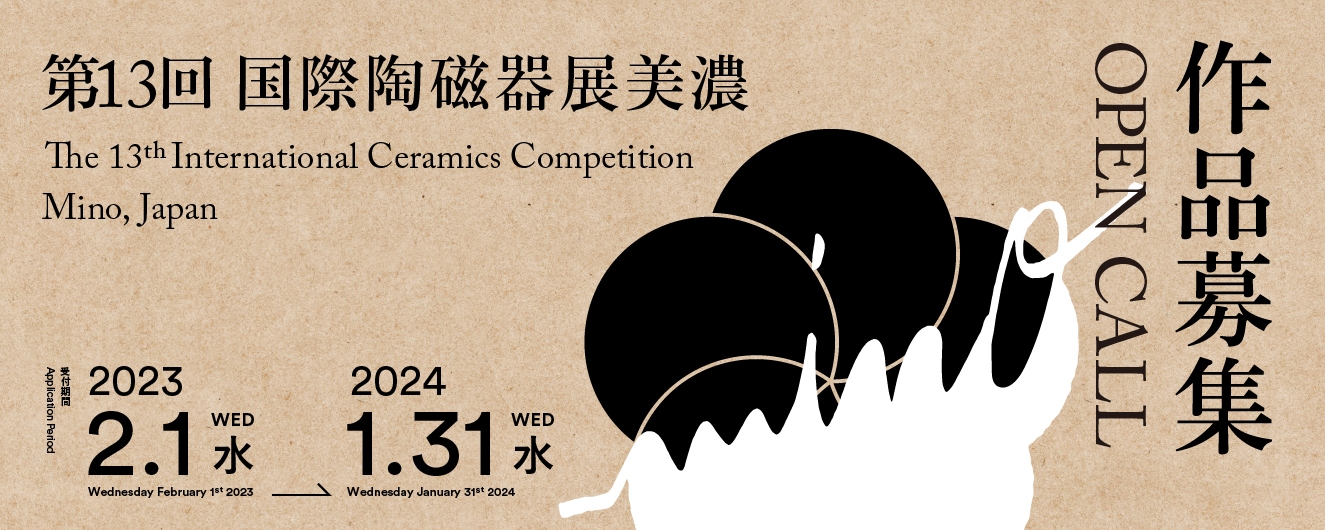 "The International Ceramics Exhibition Mino, Japan" is the main event of the "International Ceramics Festival Mino, Japan," which is held with the aim of supporting the growth of the ceramics industry and the enhancement of culture through the global exchange of ceramics design and culture. This is the 13th international ceramics competition since the first one was held in 1986.
Each competition is judged by a panel of distinguished judges from around the world, and entries are received from various countries. In the last competition, we had amazing 2,435 entries from 1,292 applicants coming from 64 countries and areas around the world. The scale and high quality made our ceramics competition truly the representative of the world today.
About 200 excellent works, selected from the competition, will be exhibited at Ceramics Park MINO in Tajimi City, Gifu Prefecture from October to November 2024. We hope to welcome as many guests as possible to view the competition, not only from Japan, but also from all over the world.
Recently, new developments have been required in the ceramics field with new materials, new technologies, and moves towards more borderless in the domain. We look for entries that suggest us more unconventional ideas and open the door to the future of the ceramics.
Applications are due January 31, 2024. Apply here
Theme
"The Future of Ceramics". Entries should go beyond traditional concepts in a way that is imaginative and inspired – one that opens the door to the future of the ceramics.
The competition is open to everyone. Application period: February 1, 2023 – January 31, 2024.
There will me multiple prizes awarded, including the Grand Prix (5,000,000 JPY or ~$37,500)
Entry Categories
1. Ceramic Arts Category
Ceramic pieces that incorporate creative ideas and techniques.
2. Ceramics Design Category
A – Factory Field: Factory products with practical functions – Company applications – Individuals/groups belonging to that company are also acceptable.
B – Studio Field: Individual studio products with practical functions – Individual/group applications.
Judges
Ceramic Arts Category: Sugaya Tomio (Chief Judge), Tashima Etsuko, Rupert Faulkner, Claudia Casali, Cho Hyeyoung
Ceramic Design Category: Ishizaki Yasuyuki (Chief Judge), Yoshida Ryutaro, Yamada Setsuko, Patrick Reymond, Yokoyama Ikko
Download the Application Procedures (pdf)
Contact information
info@icfmino.com
Visit Ceramics Now's calendar of ceramic competitions to find more events similar to this one.