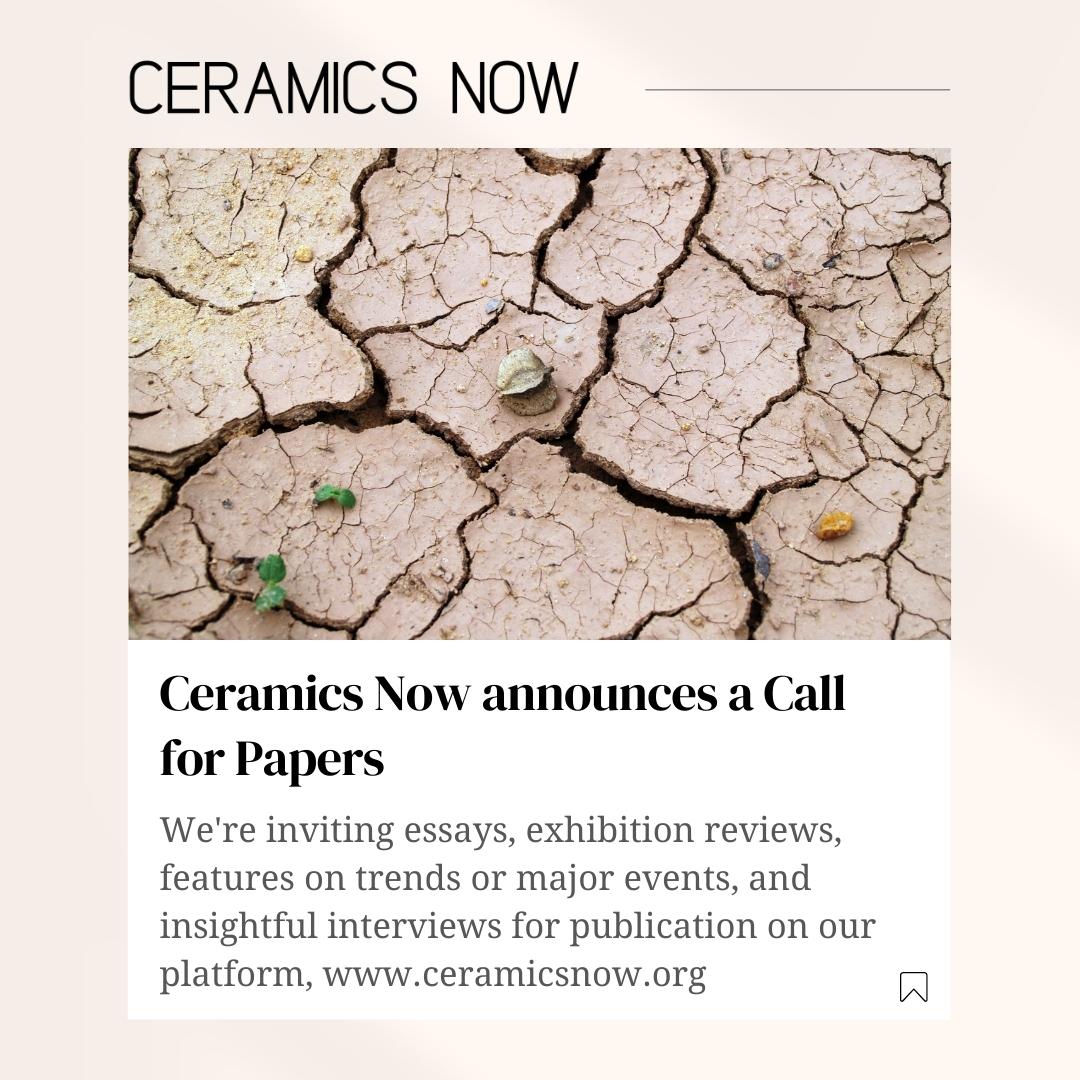 Ceramics Now announces a Call for Papers
The world of ceramics is like a dance between clay, fire, ideas, and experiences, with exceptional stories waiting to be told.
Ceramics Now, a leading publication, is committed to showcasing the vibrancy and diversity of contemporary ceramics. We're inviting essays, exhibition reviews, features on trends or major events, and insightful interviews for publication on our platform, www.ceramicsnow.org
Before submitting an article, you are encouraged to contact the editor at vasi@ceramicsnow.org with a brief outline of your proposal. We prioritize articles grounded in original research not previously published elsewhere.
• Extended deadline: January 10, 2024.
• Articles should range between 1000 – 3000 words.
• Please include high-resolution images with appropriate credits.
• Along with your article, provide a short biography.
• We offer a $100 honorarium for selected articles, made possible by the generous contributions of Ceramics Now members to our Writers Fund.
• We can assist with arranging guided tours, securing exhibition tickets, and setting up relevant meetings.
Articles published in Ceramics Now reach a broad international audience passionate about ceramic art. Over 35,000 people read Ceramics Now monthly, and the publication reaches a combined audience of over 50,000 through social media. More than half of our readers are from the US, 25% are from the EU, and 15% are from the UK.
Ceramics Now publishes artist profiles, articles, interviews, exhibition announcements, and other resources for ceramic artists, educators, and enthusiasts. All our content is accessible to everyone and free of charge. By encouraging connections and dialogue within the ceramics community, we strive to facilitate a deeper understanding and appreciation for ceramic art.
Ceramics Now is a member of the International Academy of Ceramics (AIC-IAC) since 2023.
We're looking forward to receiving your submissions!