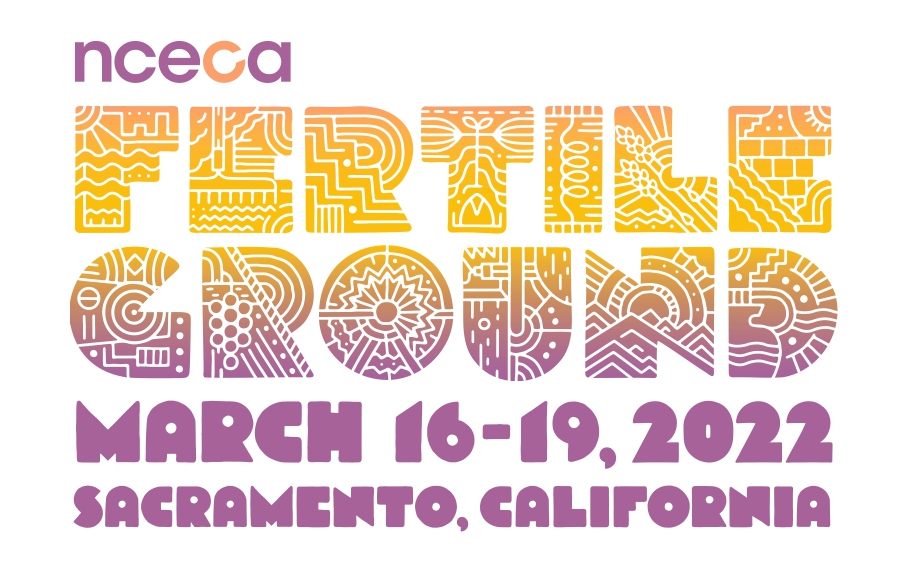 NCECA 2022 – Fertile Ground, the 56th Conference of the National Council on Education for the Ceramic Arts starts today
Download the full program guide (pdf)
Sacramento will be the hub for all things clay during March 16-19, 2022. For its 56th year, the four-day gathering of artists, curators, educators, students, and collectors will feature the artistic breadth and creative depth of ceramics by artists from around the country. The NCECA conference theme, Fertile Ground, highlights Sacramento's expansive artistry while also referencing California's unparalleled agricultural stature.
Nearly 100 NCECA exhibitions, including several at the Crocker Art Museum, California State University, Sacramento, and Blue Line Arts in Roseville, will illustrate the dynamic, innovative, and pluralistic uses of clay in galleries and cultural centers throughout the area. An extensive array of speakers, discussion panels, and artist demonstrations will take place at the SAFE Credit Union Convention Center, March 16 – 19, 2022. Most exhibitions will be on view for the month of March or longer.
Lead conference planner Nancy M. Servis, a recognized ceramics historian, curator, and educator from the region, believes it is a natural match for NCECA to come to Sacramento. California's multiculturalism and the dynamism of potters and innovative makers throughout the region forever changed the trajectory of contemporary ceramics. The area's extensive history of ceramic innovation created a fertile ground for artistic ideas that still exist today.
Among the conference's public events will be Clay Day, a family-friendly clay pop-up event on Saturday, March 19, in the Crocker's EKD Courtyard. A professional team of clay artists will be onsite to guide and facilitate community creation. Museum visitors are invited to learn a new skill or technique, and to create their own piece or sculpt fruits and vegetables to contribute to a larger community art project. All materials and tools will be provided.
Contact
support@nceca.net
NCECA 2022
SAFE Credit Union Convention Center
1400 J St, Sacramento, CA 95814
United States