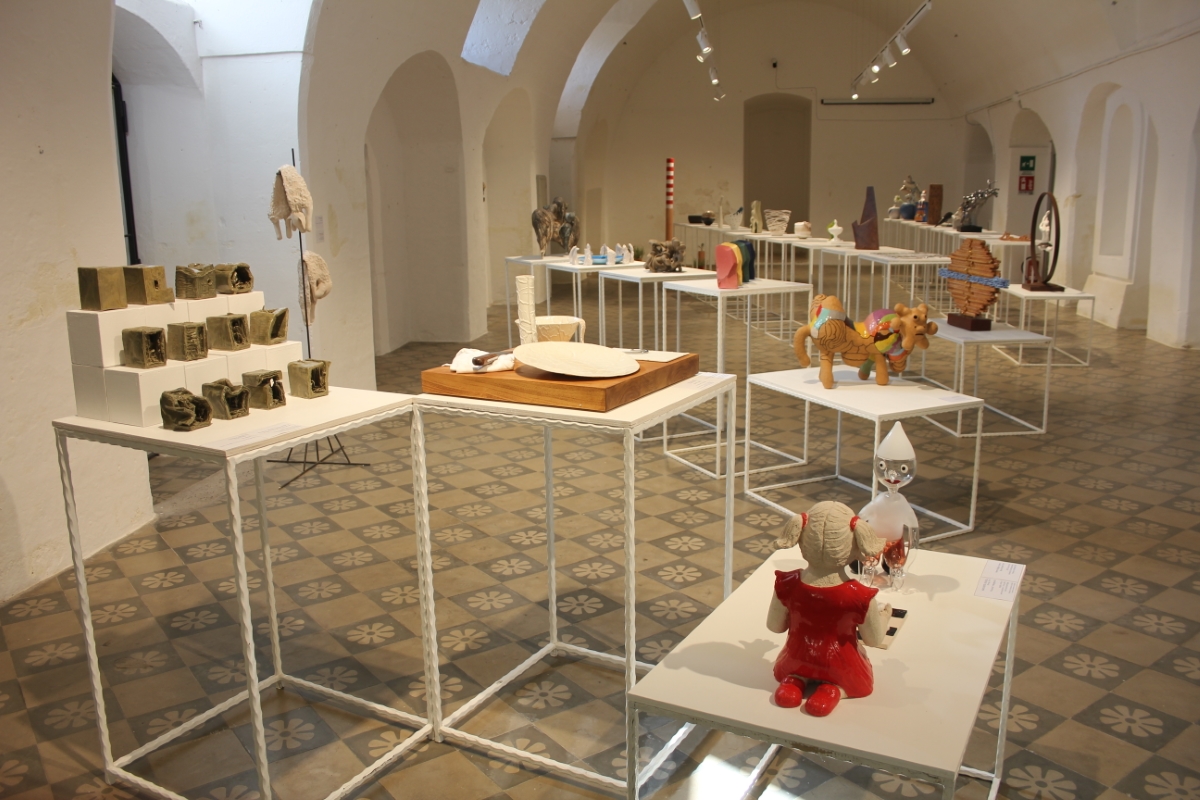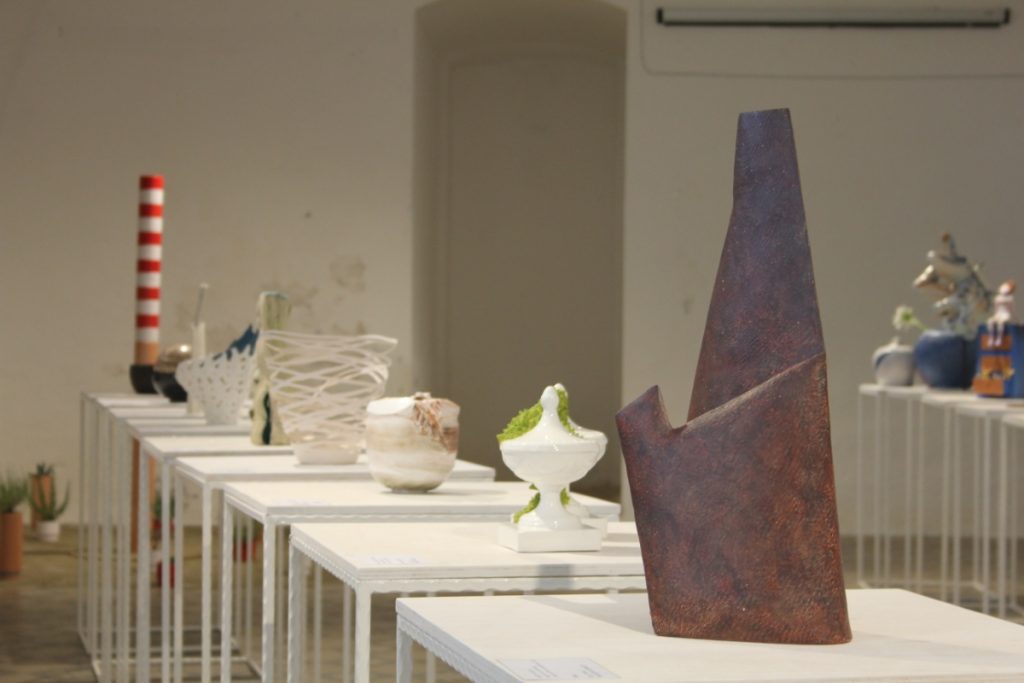 June 26 – September 25, 2022
The opening of the exhibition of the 29th Contemporary Ceramic Competition – Premio Grottaglie 2022 took place on June 25th at the Castello Episcopio in Grottaglie.
The works selected by the jury out of 99 international applications are presented to the public in the exhibition.
Exhibition curator: Marco Maria Polloniato, ceramic expert and art historian
The prize winners were presented and awarded at the Opening of the Exhibition of the 29th Contemporary Ceramics Competition.
The Jury, chaired by Ciro D'Alò, Mayor of Grottaglie, was composed of the following members:
• Marco Maria Polloniato, exhibition curator, ceramic expert, and art historian
• Eva Degl'Innocenti, Director of the National Archaeological Museum of Taranto – MarTA
• Massimo Guastella, Associate Professor – History of Contemporary Art department of Cultural Heritage, Salento University, Lecce
• Michele Peragine, RAI Journalist
The Best Artwork Award within the 29th Contemporary Ceramics Competition goes to "Margherita e Pinocchio" by Margherita Grasselli for the conciliation she uses to treat the topic of childhood which is represented as recovery, rebirth, and play. The artwork's subject is unveiled through expressive immediacy.
Winners of the Exhibition Award within the 29th Contemporary Ceramics Competition are:
• "Quinto Quarto" by ORTOGONALE Studio: ceramic is used as a medium of expression to refer to peasant habits like that of recycling wastes.
• "12 passi" by Elena Cappai: the series of small monochrome sculptures represents a reflective analysis through plastic processes.
In addition, the Jury has given a special mention to the following artworks, for their craftsmanship and the topics they deal with:
"Disanimale" by Giovanna Russo;
"The Bird" by Ielizaveta Portnova;
"Vita" by Alessandra Guerri;
"Vaso personaggio chiaroscuro" by Guido De Zan
"THYMOS. Zona di sacrificio – Green Transition" by Francesco Spagnulo
The exhibition is on view at Castello Episcopio, largo Maria Immacolata, Grottaglie, until September 25, 2022.
Contact
infopoint@comune.grottaglie.ta.it