Shahpour Pouyan was born in Iran in 1979. He studied philosophy and painting before receiving his MFA in Painting from the Tehran University of Art and his MFA in Integrated Practices and New Forms from Pratt Institute in Brooklyn, New York. Pouyan's interest in art history and the history of Persian architecture led him to teach these subjects at Art Universities in Tehran, NY and London.
Pouyan has exhibited his work at numerous prestigious institutions worldwide, including the National Art Museum of China in Beijing, the British Museum in London, and the Victoria and Albert Museum. His work is part of several public collections, including The Metropolitan Museum of Art, The British Museum, MFA Houston, Cincinnati Art Museum, and Keramiekmuseum Princessehof. He was granted the Civitella Ranieri Fellowship for Visual Arts in Umbria, Italy, and he was shortlisted for the Victoria and Albert Museum Prize in London in 2016 and was the recipient of The Ellsworth Kelly Award for Visual Arts in 2022. Pouyan has participated in several biennales, including the Lahore Biennial, Pakistan in 2018, the Beijing Biennale, China, in 2017, and the Yinchuan Biennale, Yinchuan, China, in 2016 and just participated in IAB 01 in Jeddah.
Pouyan has also exhibited his work worldwide, including "Strange Clay: Ceramics in Contemporary Art" at the Hayward Gallery, Southbank Centre, London, UK, in 2023, Museum Dhondt-Dhaenens in Ghent, Belgium, "Contemporary Ceramic Art from the Middle East" at the Victoria and Albert Museum in London in 2021, and "Rebel, Jester, Mystic, Poet: Contemporary Persians" at the Asia Society Museum in New York City in 2022. Pouyan's works have been displayed in many other significant exhibitions in different parts of the world, such as the Rubin Museum in New York City, Pera Museum in Istanbul, Grey Art Gallery New York University in New York City, and many others. Pouyan is currently on a fellowship at the Kenneth Armitage Foundation in London.
Visit Shahpour Pouyan's website and Instagram page.
Featured work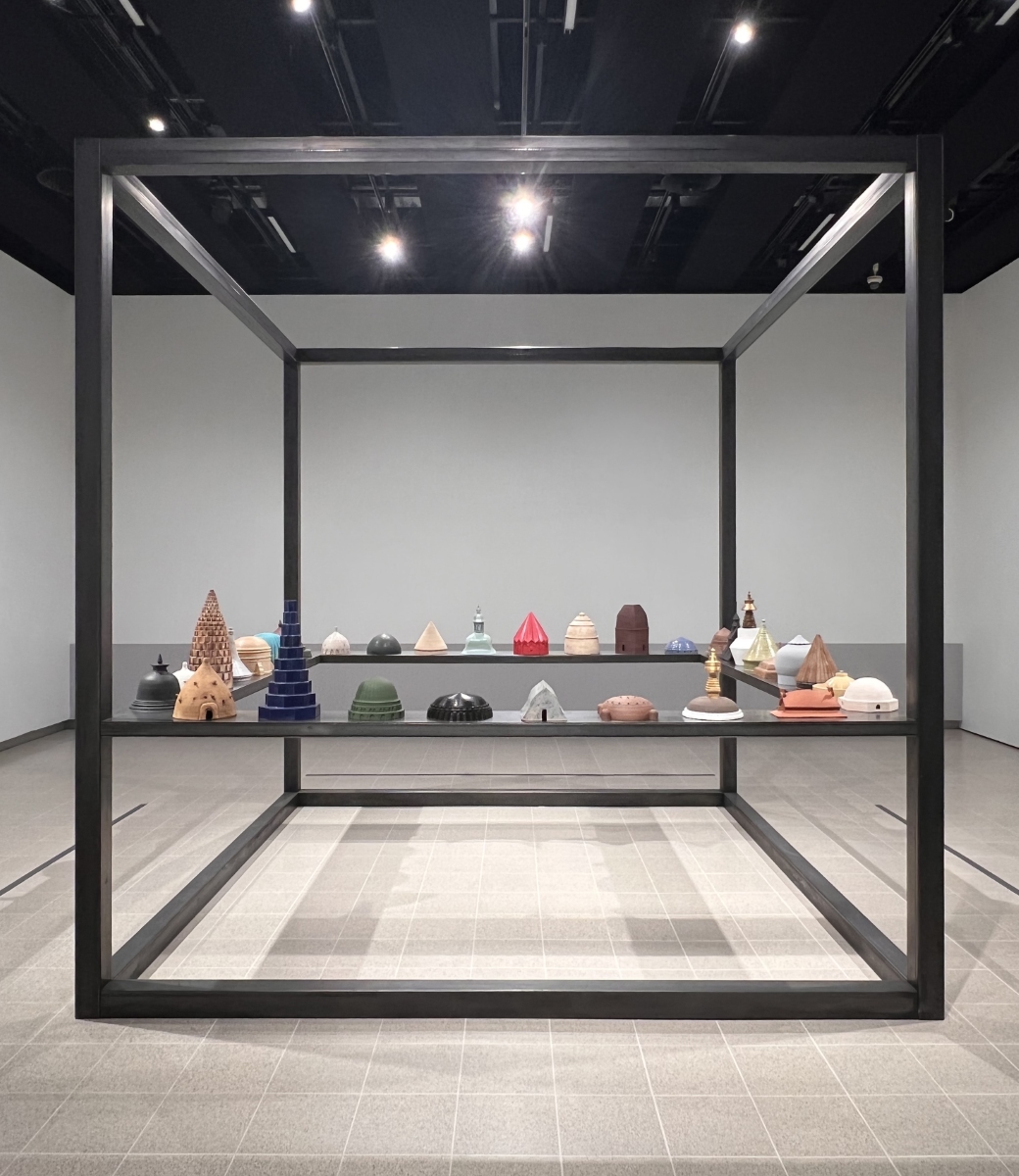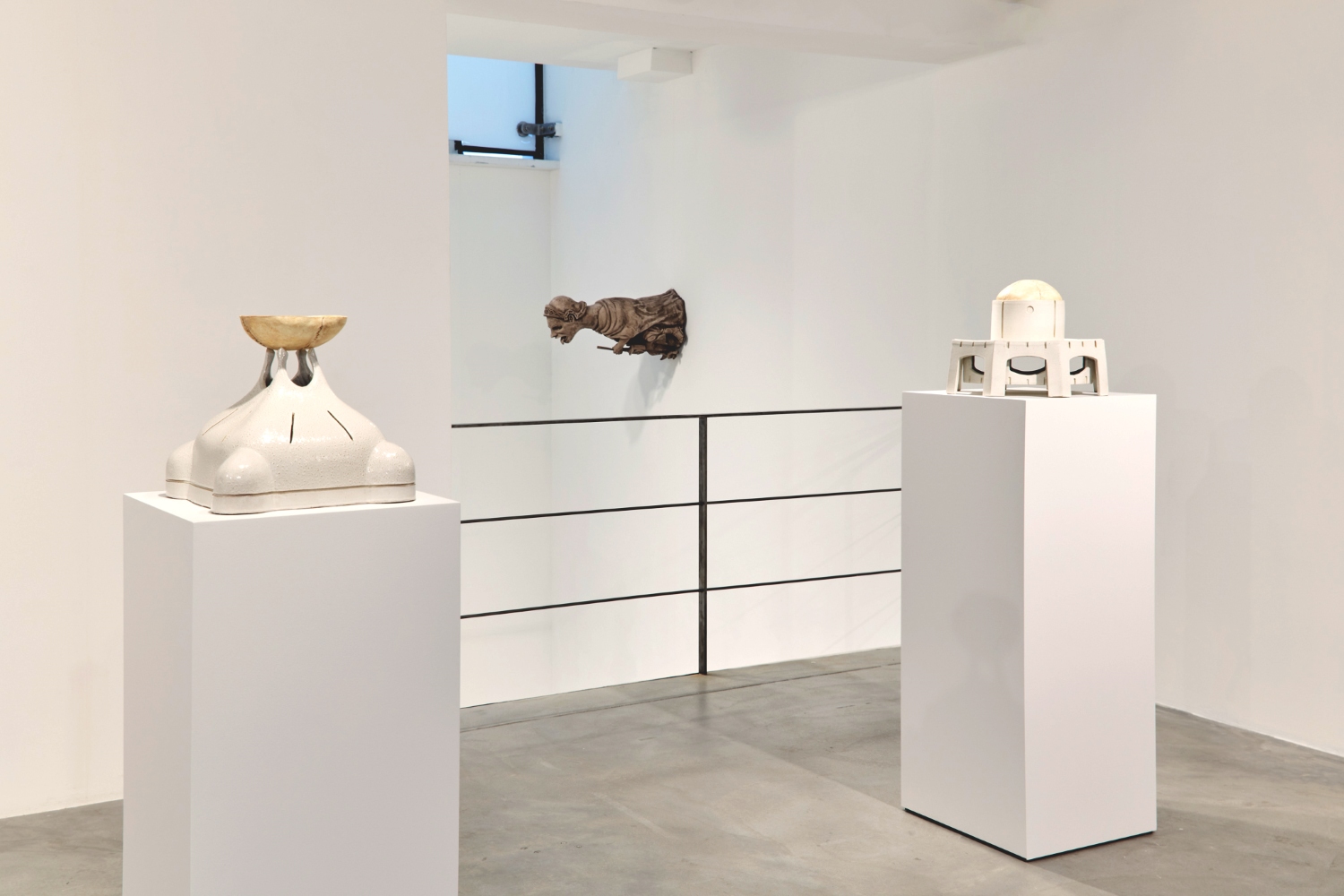 ---
Shahpour Pouyan is an Iranian artist based in London, working across ceramics, sculpture, painting, and installation. His multidisciplinary practice explores cultural heritage, identity, and memory, drawing on his Persian background and experiences of political crisis and displacement.

Pouyan's work is characterised by an exploration of architectural forms, reimagining ancient Iranian monuments through a contemporary lens to highlight their political and social significance. His installations often invite the viewer to engage with personal narratives of migration, reflecting on themes of displacement, memory, and identity.

In his practice, Pouyan balances the materiality and craftsmanship of his traditional mediums with conceptual explorations of contemporary issues. His work is both aesthetically rich and intellectually engaging, inviting the viewer to contemplate the complexities of modern Iranian identity and broader Middle Eastern man, cultural heritage, and contemporary politics.