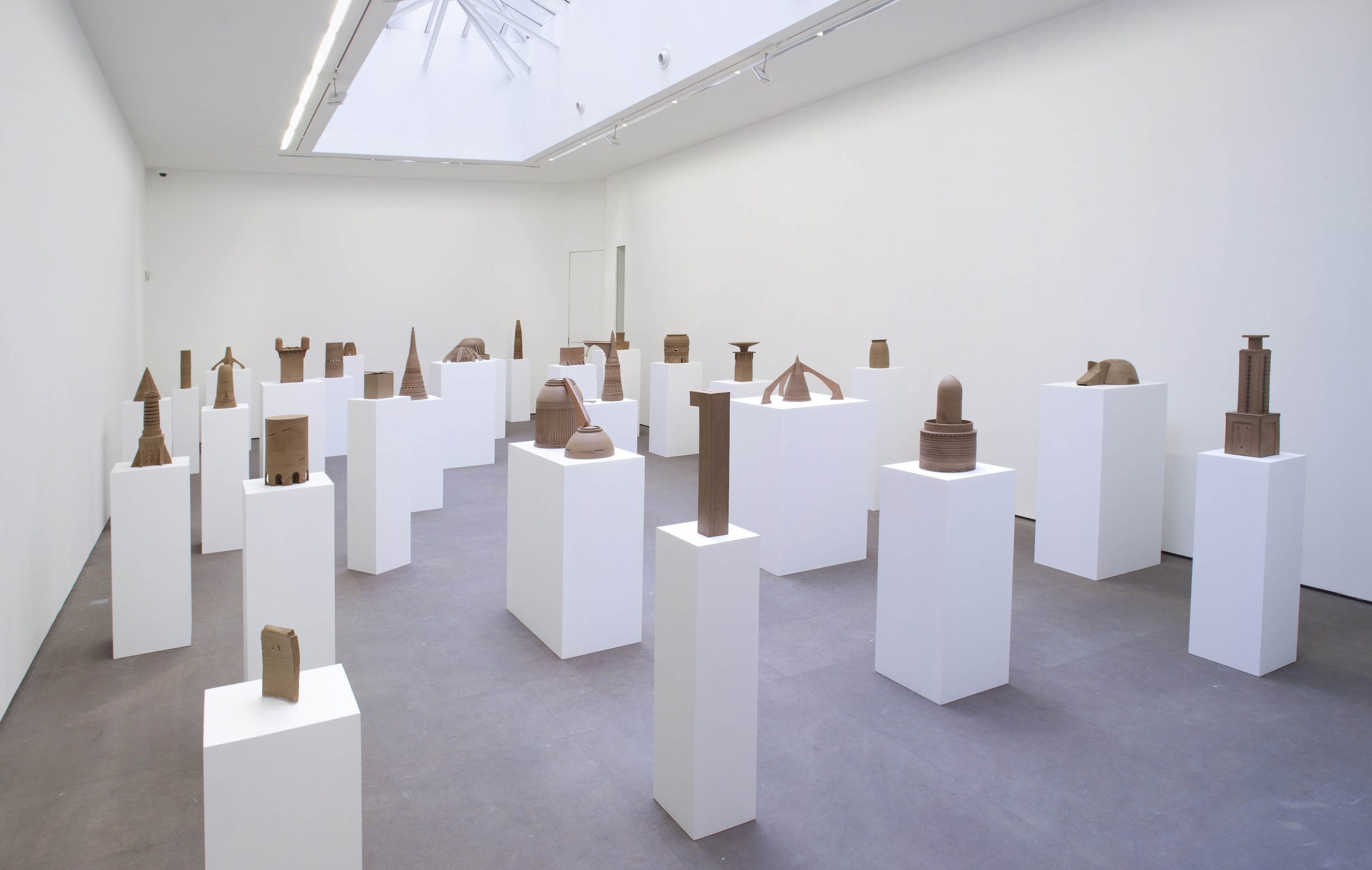 Shahpour Pouyan: We Owe This Considerable Land to the Horizon Line, 2017
"We owe this considerable land to the horizon line" presents a series of sculptures that engage with the historical and contemporary forms of architecture that have been used to display and consolidate power.
Drawing on influences from Islamic and Brutalist architecture, as well as 20th-century military edifices, Pouyan creates a monumental topography of an uninhabited cityscape that exudes a sense of past menace and future foreboding. The absence of apparent entrances or exits gives them a sculptural quality that unsettles their architectural form.
The subtle morphing in the shapes of the sculptures caused by the high-firing process lends this landscape the impression of a melting mirage, adding to the feeling of disorientation and unease.
Through the exhibition, Pouyan appears to be critiquing the utopian promises of past empires and nation-building projects, warning against the unbridled ambition of humans. The sculptures are an abandoned future built on the historical fundamentals of past and futuristic architecture, referencing the fall of Baghdad observed by Ibn Shakir and the Biblical tale of the Tower of Babel.
Installation view of the exhibition: We owe this considerable land to the horizon line at Nathalie Obadia Gallery, Paris, 2017