Angelica Tulimiero was born in Avellino, Italy, where she graduated in Applied Arts with a focus on Ceramics. She also worked as an apprentice for Stoltzman & Thomas Sculptural Ceramics and studied ceramics with Jill Crowley at Morely College in London. In 2005 she started her research in Pozzuoli, Italy.
Tulimiero is the winner of the 1st Prize at 35 Concours Internacional de Ceramica l'Alcora 2015. Over the years, she participated in various competitions such as the 2019 and 2021 Korean International Ceramic Biennale in Gyenoggy, South Korea, the 2021 Bienal Internacional de Ceramica de Aveiro, Portugal, the 2017 and 2019 International Prize of Contemporary ceramics CERCO, Zaragoza, Spain, the 2017 Concurso de Ceramica Ciudad de Valladolid, Valladolid, Spain, Ceramique 14 (2016), Paris, France 2016, and KERAMIK EUROPAS, Westerwald Keramikmuseum, Hohr-Grenzhausen, Germany.
Angelica had three solo shows at the Cloud gallery Amsterdam from 2015 to 2018. She currently collaborates with Ceramicoscopio – a Collective based in Nove, Italy, where she experiments with wood firings, and with the CPIFAC Centre de Formation Ceramique founded by Celine Laurant Desor, in Velaine en Haye, France.
Visit Angelica Tulimiero's website and Instagram page.
Featured work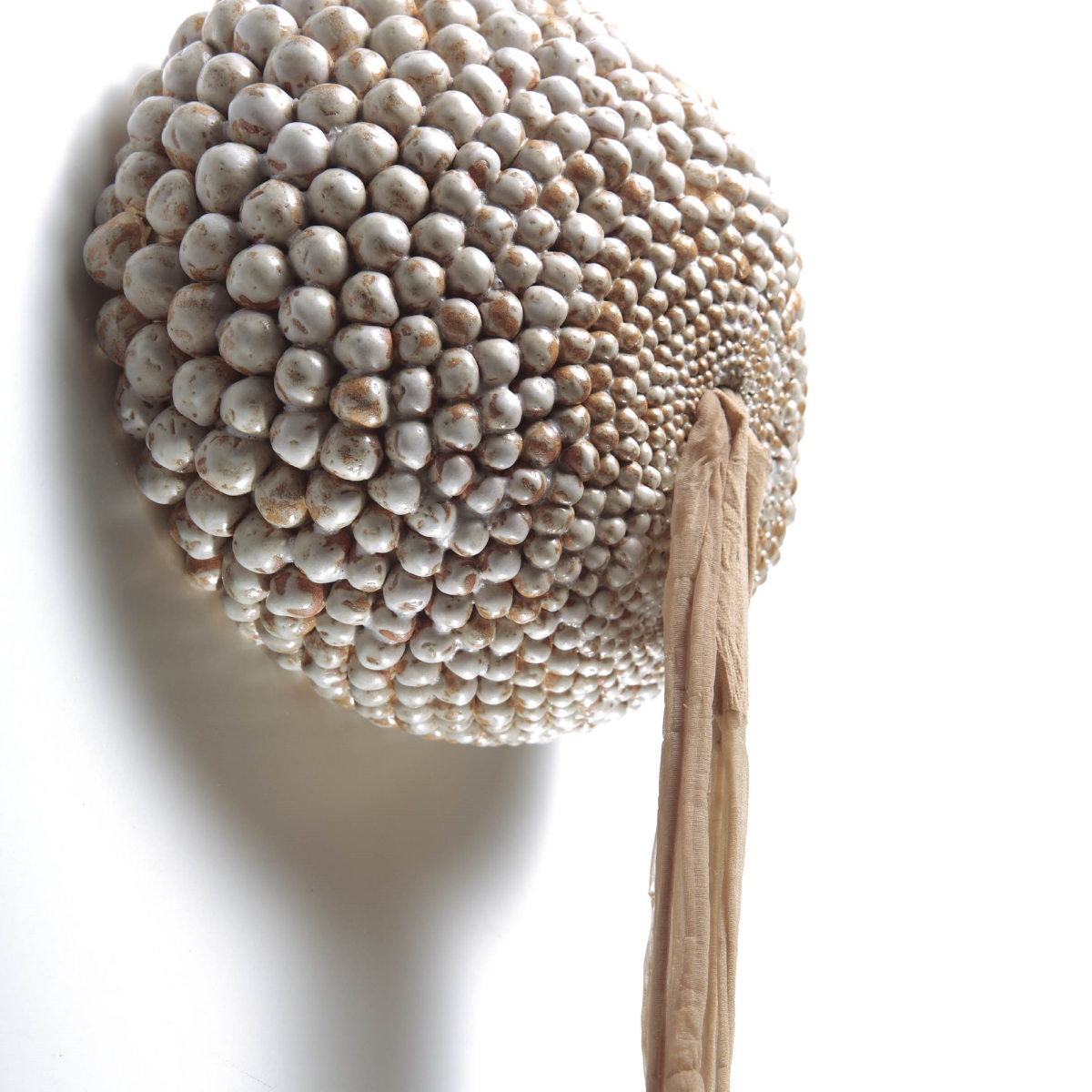 ---
Instinctively attracted to intricate surfaces found everywhere in nature, guided by intuition, I research our surroundings and natural materials, realizing how everything is made of patterns.

Matter has its inner structure, an inner world made of repetitive forms. I laboriously play to interpret these forms and the perception of the movement they create. I project myself into this fractal anatomy, following the guidance of nature that suggests an unlimited variety of designs and textures.

Though drawn from the imagination, my creations reference our world and the atoms of which it is composed. From macro to micro, nature uses the same language. I work with the forms' familiarity and the sensations' oddness. Within this vocabulary, I search for my own language to speak about emotions, humanity, and alternative ways of communication.