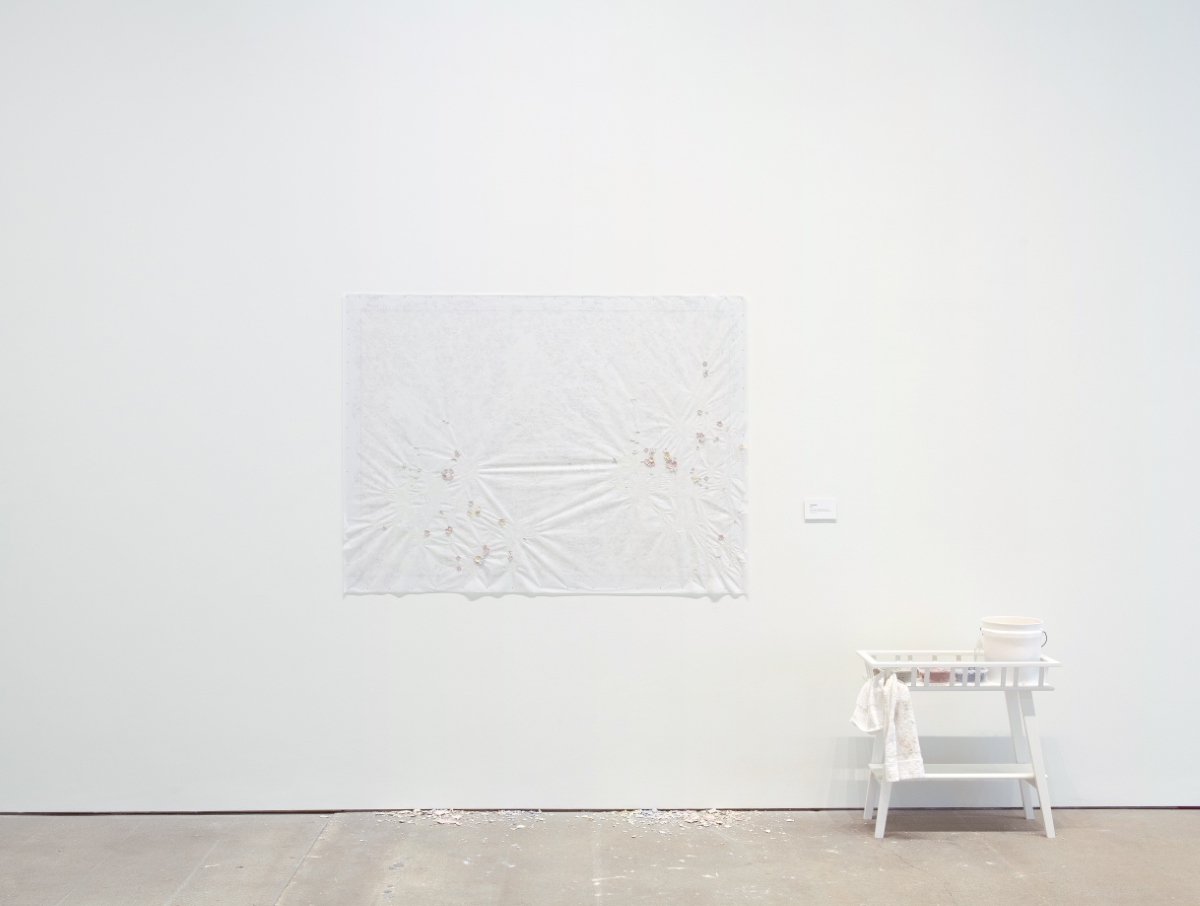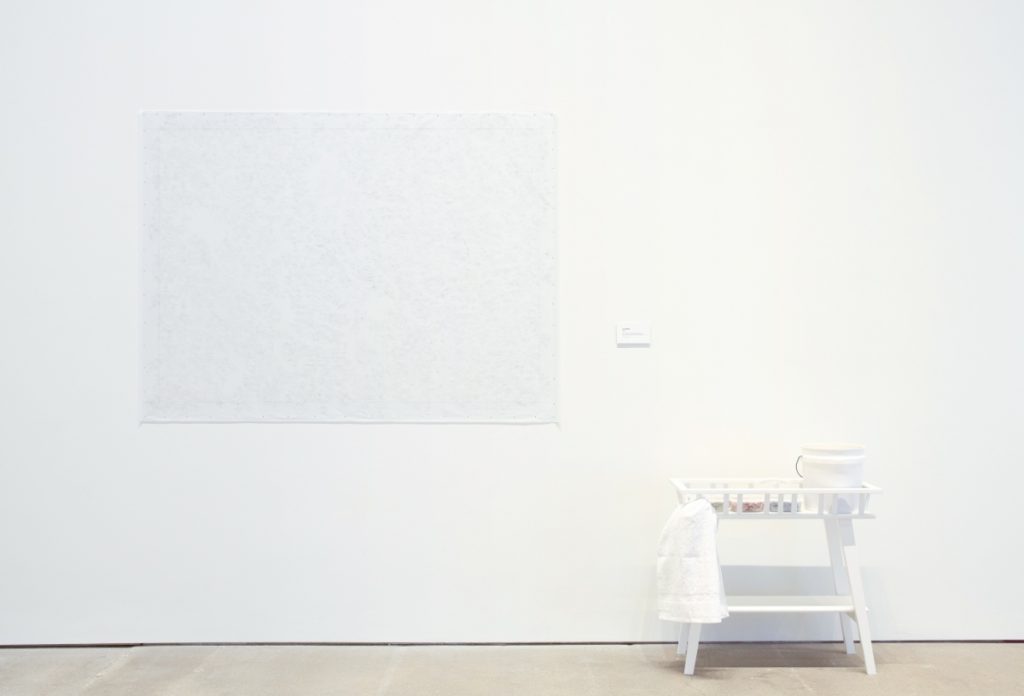 Casey Whittier: Systems of Reliance – Wet Clay Installations, 2016-2019
Each of these works rely on the moisture of clay to be activated – they are both installation and time-based works meant to evoke metaphors of life and death and interact with the surrounding environment throughout the course of the installation.
Honey, Baby is a raw clay installation of wallpaper handprinted in a farmhouse bedroom in Marquette, NE. The raw clay dust responds to the temperature and humidity in the room – running and staining in the humid, hot summer months and stiffening with the onset of winter.
Slow Work for a Racing Heart starts as a large drawing mounted to the wall. Periodically throughout the course of the exhibition, a new composition of raw clay is added to the under drawing. The clay then dries, often peeling from the glassine, falling to the floor, and leaving a residue or impression on the drawing where it once was. The clay shards remain as a reminder of the previous life of the work.
Slow Work for a Racing Heart, 2019, Glassine, Graphite, Steel, Magnets, Applications of Wet Clay, Installation Approximately 7 ft x 7 ft x 2 ft. Photo Credit: Brandon Forrest Frederick
Honey, Baby, 2016, Clay dust, honey, antique bedspread.Installation in Farmhouse at ArtFarm in Marquette, NE