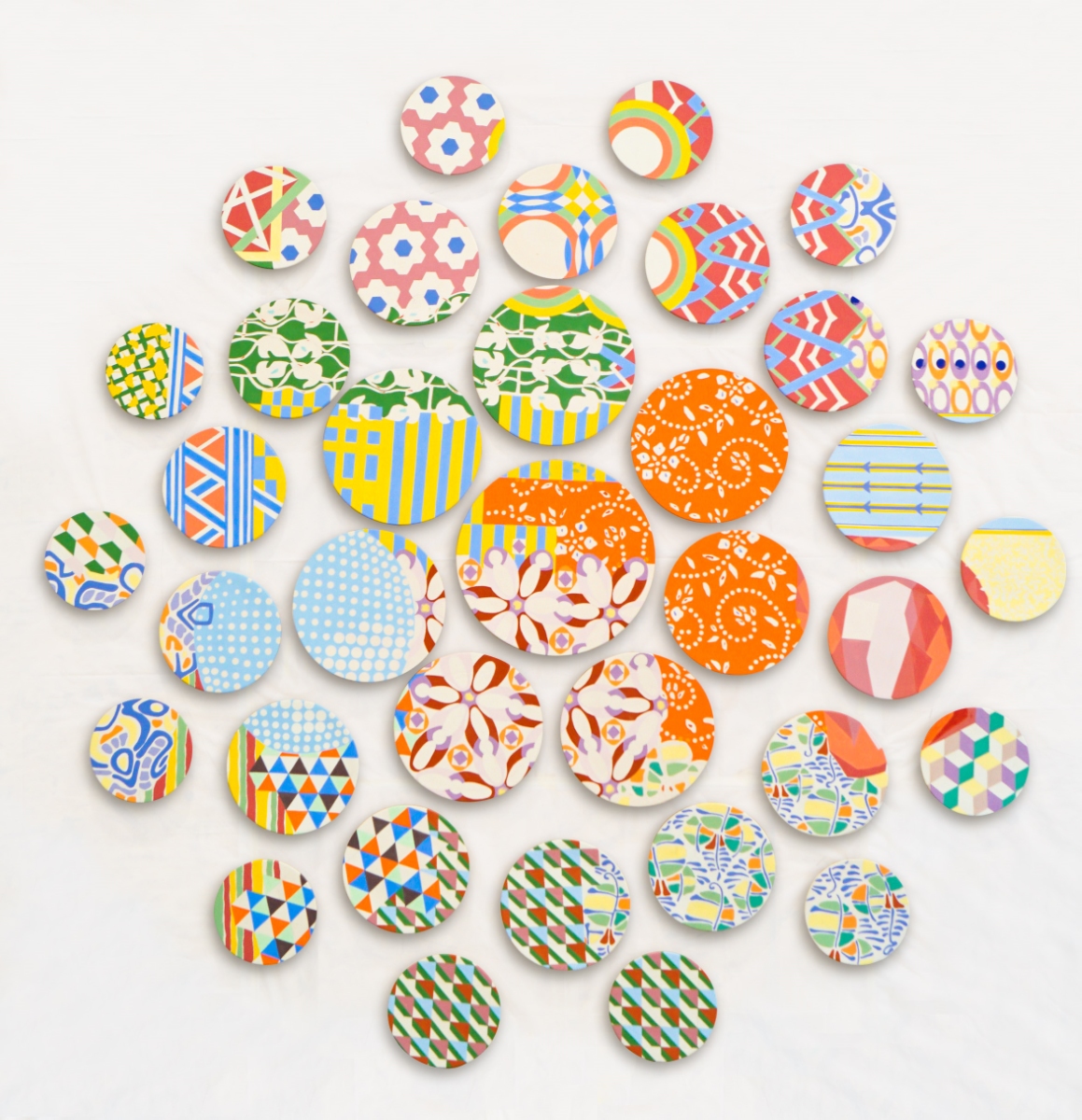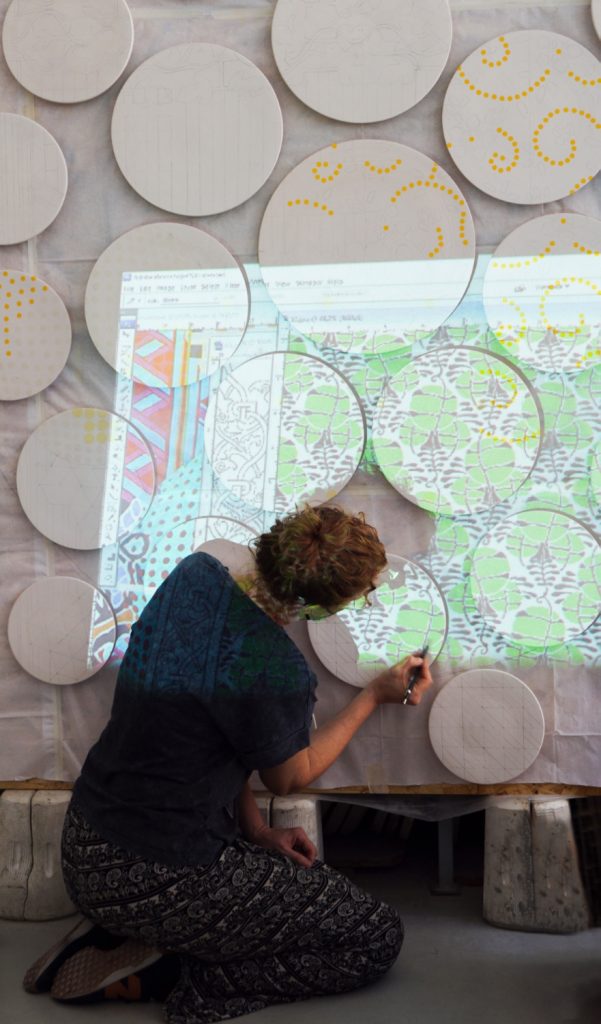 The title of this installation is "Visual Mapping", recalling the functional surface of the dinner plate as if it were a canvas, draws inspiration from today's video mapping, a particular form of augmented reality that enriches human sensory perception, through information manipulated and conveyed electronically. This technology allows you to transform any surface into a dynamic display, in the same way, this work captures a transition frame between one sequence and another.
The installation was shown at Gilda Contemporary Art's booth during Milano Scultura 2022.
Visual Mapping, 2022, white stoneware, underglaze color, 200×200 cm. Photo credits Emma dell'Elba.