Eloisa Gobbo is an Italian artist currently based in Padua, Italy. She received a BFA in Painting from Brera Academy of Fine Art in Milan. The work of Eloisa Gobbo sits at the intersection of craft, design and art, exploring contemporary themes through design and decoration, conceived of as a visual language that expresses personal and socially topical content.
Her work has been noted for its use of color, the incorporation of motifs from both Eastern and Western decorative tradition and popular culture, and for its flat surfaces.
In 2022 she received the residency grant of Montelupo Fiorentino from the Bienal of Manises in Valencia – Spain, and in 2021, her work won the second price at the Premio MIDEC, International Museum of Ceramic in Laveno, Italy. In 2009 her work was shortlisted for the prestigious Fabbri Prize.
Eloisa Gobbo's work has been exhibited widely, including the Museu de Ceràmica de Manises, the Midec, International Museum of Ceramic, the Bozar, Palais des Beaux-Arts in Bruxelles, Belgium, the Hubei Museum of Art in China, the Civic Museum of Palazzo Volpi in Como, the Royal Palace in Milan, the Prague 's Biennial in Karlin Hall, Prague. She has been a resident artist at Centro Sperimentale Ceramico in Montelupo Fiorentino in Italy, the Sculpture Space in NY, the Blue Mountain Center in NY, the Anderson Center in Minnesota and the Vermont Studio Center in Vermont.
Visit Eloisa Gobbo's website and Instagram page.
Featured work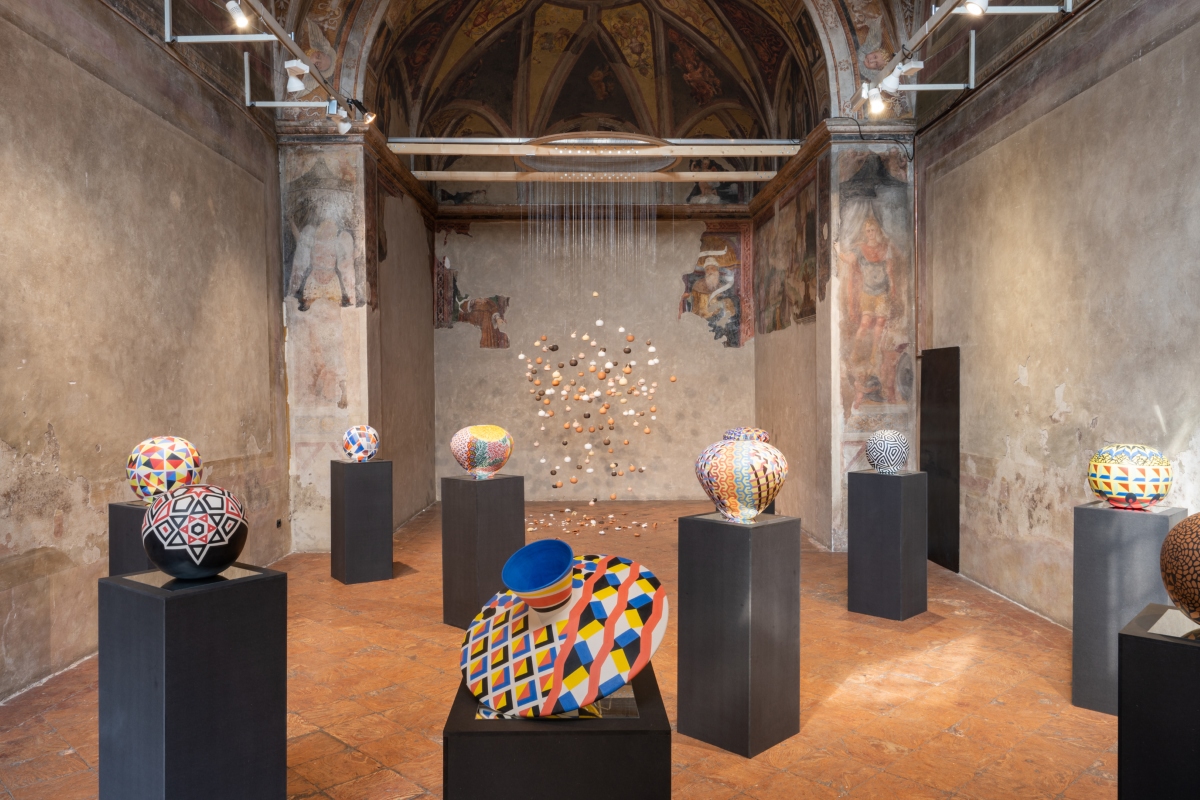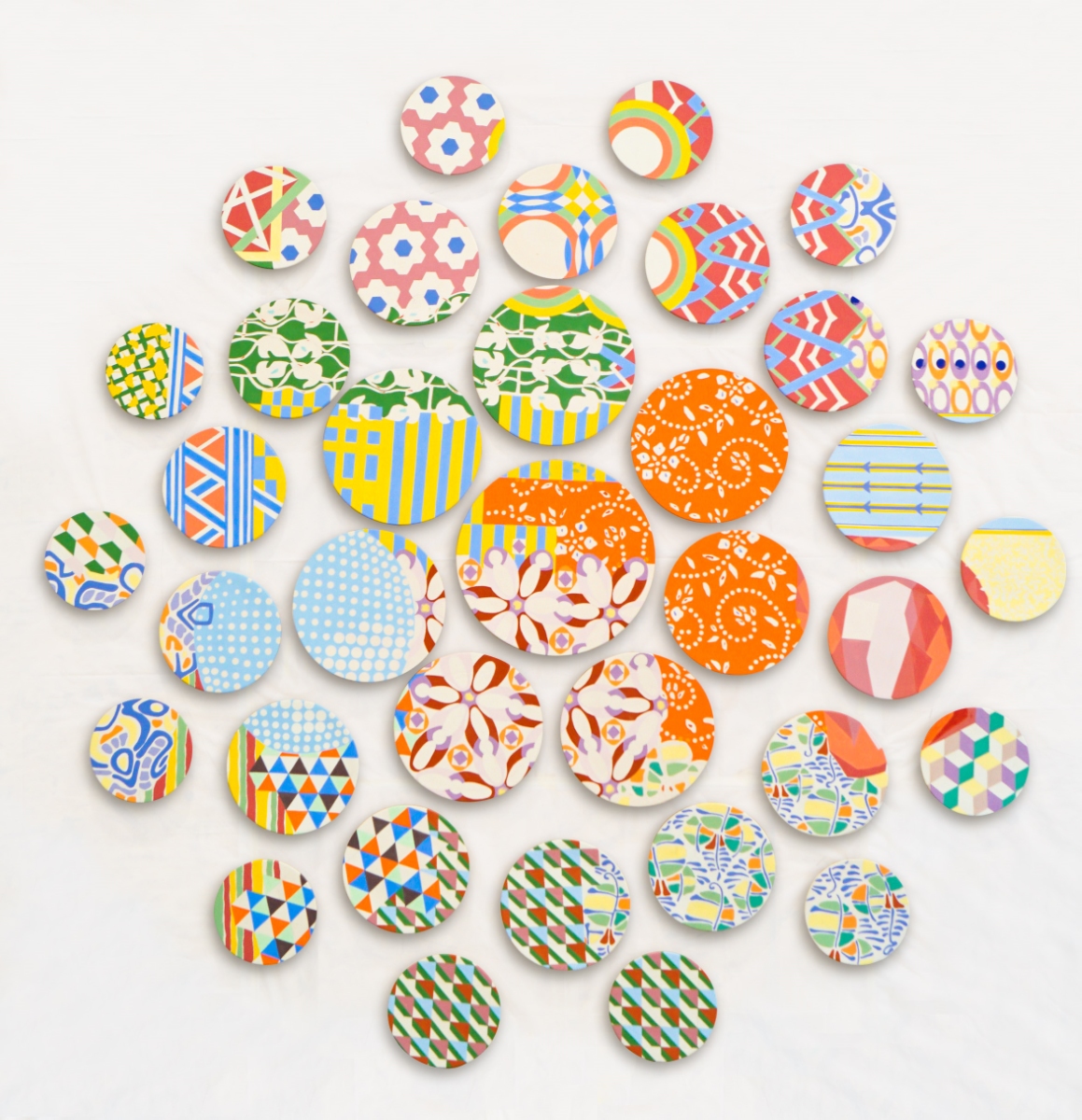 ---
As skill sets improve and the technical understanding of the materials advances, a maker's personality and visual language begin to emerge from the work. When asking myself about the kind of art I want to make, a recurring thought is that work should be as exciting and new to me as it is to the audience. I want to make objects that are fun, crazy and entertaining. My goal is to catch the eyes and attention of the viewer and keep them focused on my work with a sense of intrigue. Straying from the ordinary, my work is an exploration of abundant unknowns and curiosities to remain fresh and relevant within the context of my studio and the field.

Defining specific projects and bodies of work as series and timelines, I begin each exploration from an initial idea and a singular starting point. Focusing on specific shapes, lines, and other continuous elements, I work in series to develop an arc of permutations as the works continue to evolve. Throughout the process, I continually envision the final realization of the individual works and their placement within the arc as they come to fruition. Formal elements such as shape, line, or volume are my first and foremost sources of inspiration but often find myself moved by a simple combination of form, material, and the interaction of shapes and edges and the interplay between pattern and scale.

When setting out to create the asymmetric design of my more recent vases, I contemplated how I might impactfully modify the shape of the sphere to accentuate the eye-dazzling designs and the perception of the depth. Having already experimented with varying designs to create dynamic clay vessels that step beyond the cultural confines and perceived expectations of freehand painting, I look forward to my continued development to further hone my skills to decorate with computer-like precision.

Beginning at a very young age, I always felt as though I had to work, that I needed to transform my vital energy into something beautiful and surprising. Work is not a choice; it is a duty, an obligation. In this process I want to be free and step outside of the conventional thought on the object: is it decorative? Is it art or craft? Is it design? What does it serve?

Art nourishes our spirit without consistently serving specific roles. Art keeps balance in my life and records my passage on the planet earth. I hope the viewer will perceive not just the technical or visual achievement of the realization, but also become both fascinated and stunned by the sense of beauty that I feel when I look at art.