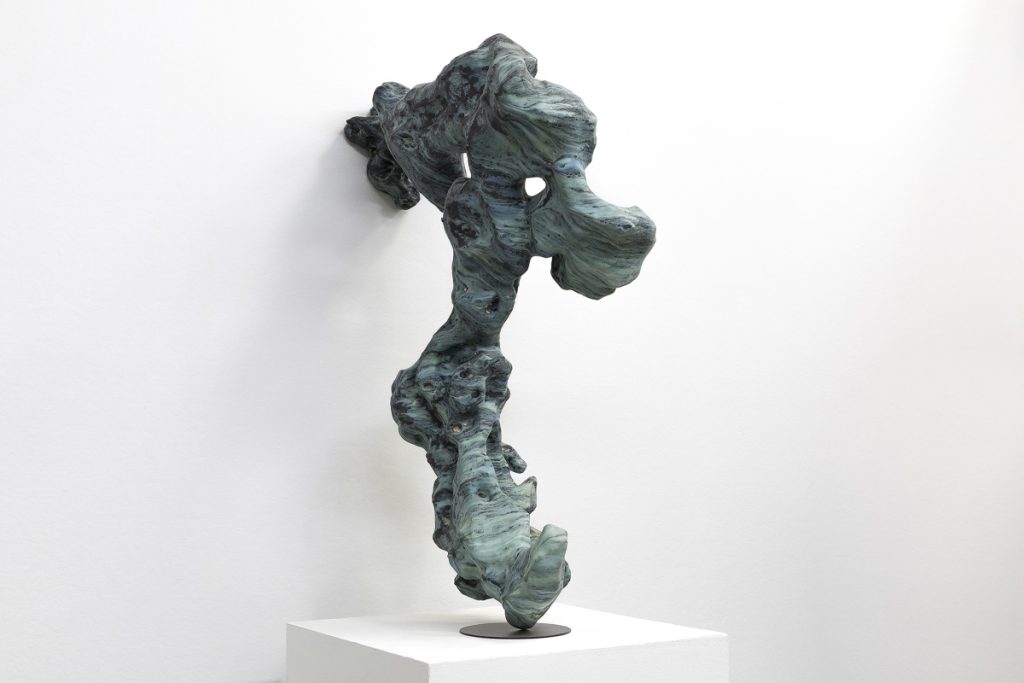 Jing Huang: Abstract Nature, 2019-2022
Nature continuously changes. It moves, as I have moved. Mountains, clouds, and rivers coalescing from memories of my hometown, also speak of different relationships to place. Recalling and abstracting these elements in my memory gives me the ability to interpret, imagine, and graft them together into a poetic ceramic moment.
This series of works explore the fluidity of nature, and my diasporic experience moving from one culture to another. No matter if the scenery is coming from my past or current, the East or the West, in the transitional space of my work, both landscapes exist here.
Captions
Clouds Flow, 2021, Glazed stoneware, 17x28x9″
Given, 2019, Glazed stoneware, painted MDF board, 44x16x30″
Adaptation, 2020, Glazed stoneware, 24.5×44.5×14.5″
Mountain over Clouds, 2020, Glazed stoneware, 16x11x12″
Untitled, 2022, Glazed stoneware, Dimensions variable
Cloud Mountain III, 2021, Glazed stoneware, 16x12x11″
Untitled, 2021, Glazed stoneware, 18x21x11″
Swirl, 2021, Glazed stoneware, 30x16x12″
Darkness of the Night, 2020, Glazed stoneware, 23.5x48x19.5″
Darkness of the Night, 2020, Glazed stoneware, 23.5x48x19.5″