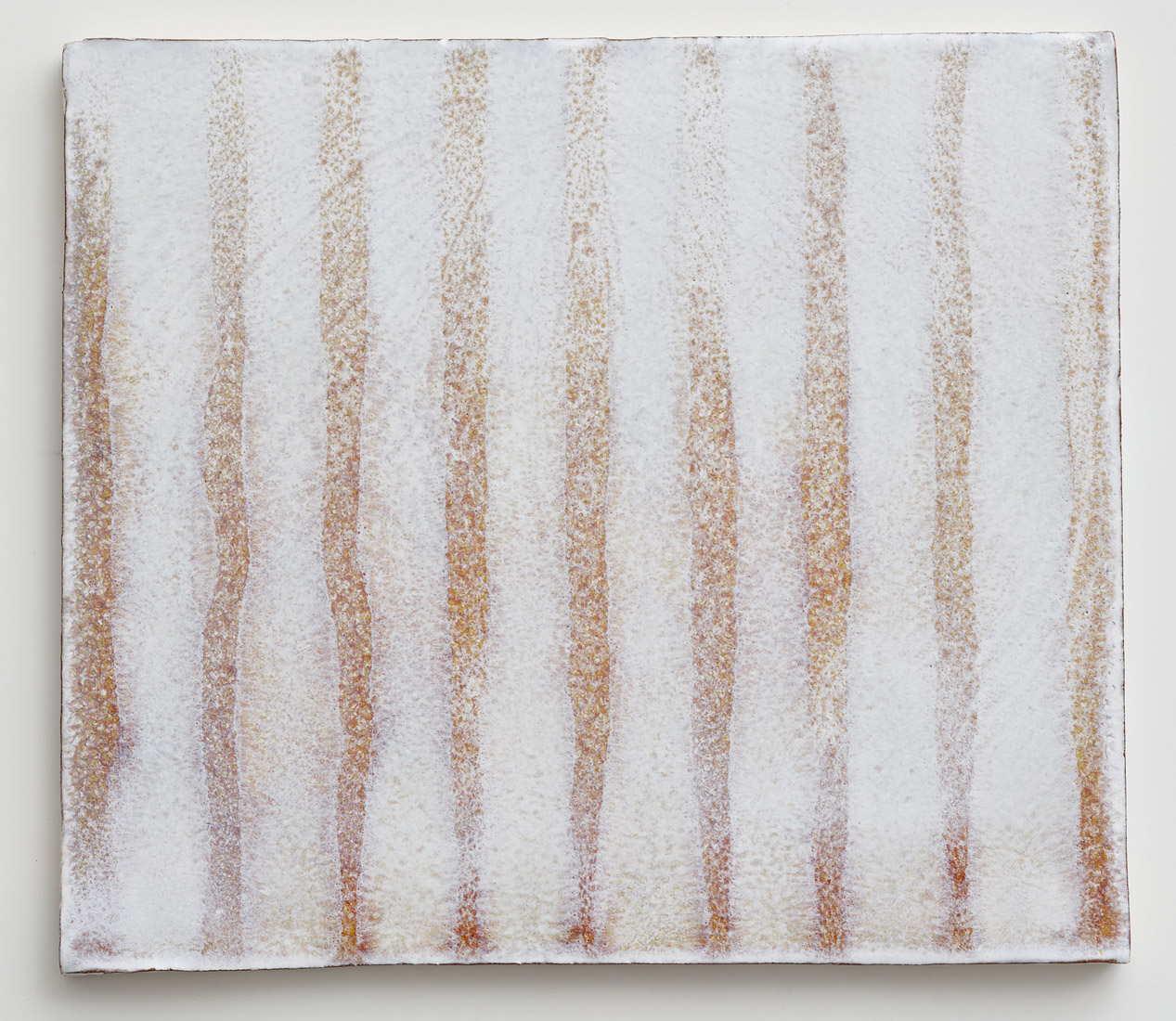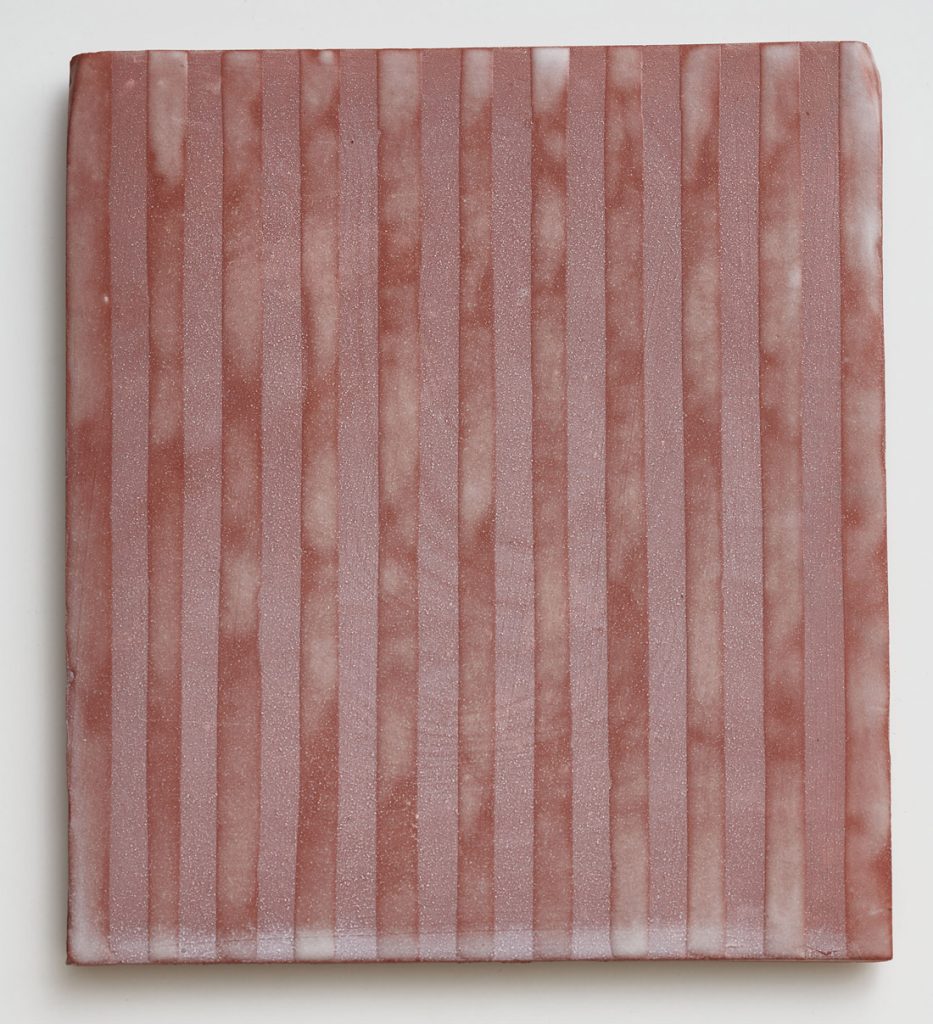 Nina Malterud: Out There & Stripes, 2018-2022
I have been exploring stripes on tiles and dishes for years, going in different directions.
Out There is a series of tiles from 2018 that may refer to weather, wind, and view of landscapes. Here, clay, which is actually tight and compact earth, can make images of its opposites – air, water, and space.
Stripes from 2022 do not provide illusions. This is clay, this is solid earth.
Captions
(image 1) Out There, 2022, 32 x 37 cm. Photo: Øystein Klakegg
(images 2-7) Out There, 2018, 36 x 32 cm. Photo: Øystein Klakegg
(image 8) Stripes, 2022, each tile 74 x 29 cm. Photo: Øystein Klakegg
(images 9-10) Stripes details