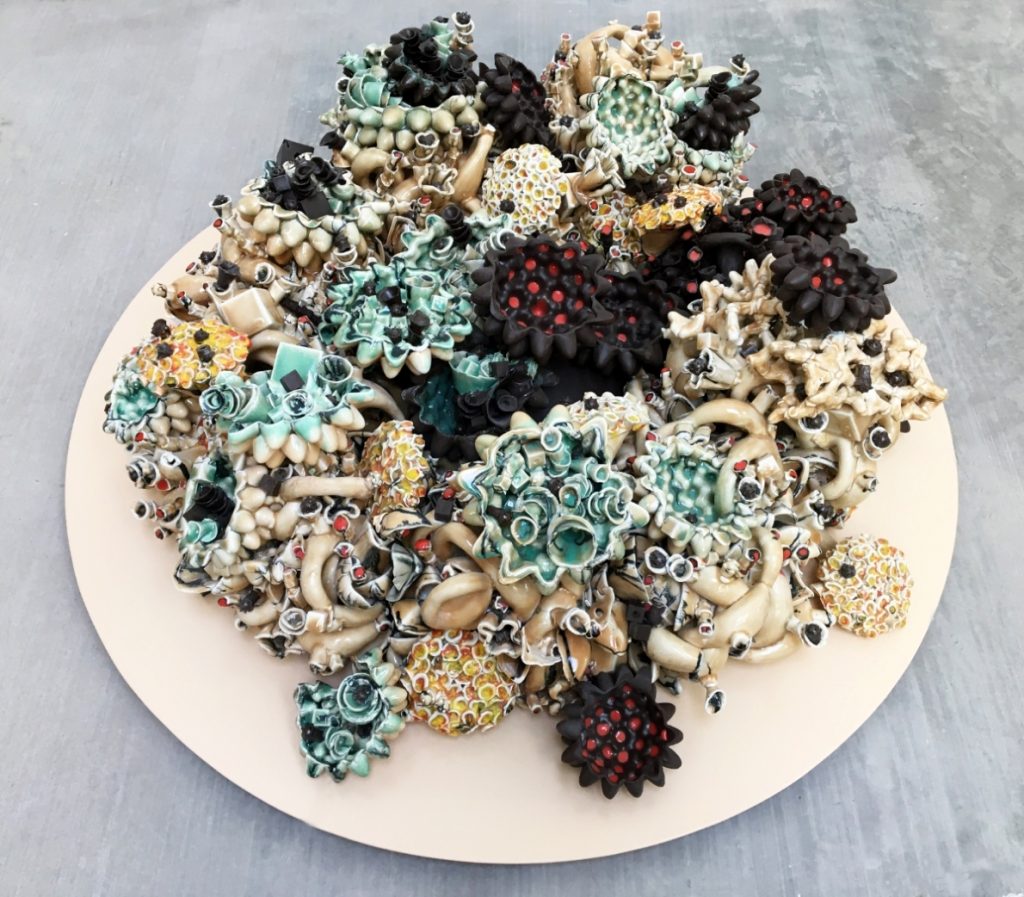 Susan Beiner: The Nature of Cancer Cells, 2021
Cancers are microcosms of ecology and evolution. This sculpture illustrates the complex ecology and diversity of cancer cells within tumors. Cancer cells evolve within complex microenvironments in the body, including many different types of immune cells, blood vessels, and support cells. They also distort, deform and recapitulate the glandular structures of the tissues from which they evolve. Cancer cells mutate and evolve a diversity of genomes as well as a diversity of shapes and features within each tumor. The very diversity that makes animal and plant life robust to environmental change, makes cancers robust to therapies.
This work comes out of a residency with the Arizona Cancer Evolution Center (ACE) at the Biodesign Institute during 2019, where I collaborated with Athena Aktipis, Carlo Maley, Pamela Winfrey and other members of ACE.
Photo captions: Susan Beiner, 2021, The Nature of Cancer Cells, Porcelain and Steel, 45" x 45" x 20"