Born in Newark, New Jersey, Susan Beiner received her MFA from The University of Michigan, and her BFA from Rutgers University in New Jersey. As an undergraduate student, she studied painting and ceramics, which influenced how she utilizes color on ceramic forms. Beiner is an artist and educator at Arizona State University and in 2015 she was named the Joan R. Lincoln Endowed Professor in Ceramics. Her studio practice is based in Phoenix, AZ.
Beiner's work references nature and humanity's place in it, focusing on the role of our ecosystem. Her ceramic work has been exhibited at several national and international venues including; The Limoges Foundation, Bernardaud, France, Houston Center for Contemporary Craft, Houston, TX, Gyeonggi Museum of Contemporary Ceramic Art, Gyeonggi-do Province, Korea, and Princessehof Keramiekmuseum in the Netherlands to name a few.
She has participated in many residencies and presented workshops and lectures in the US and abroad. Her work has been featured in Ceramics Monthly Magazine, American Craft, and New Ceramics among others. Beiner's work is included in numerous public and private collections including The Long Beach Museum of Art, The Los Angeles County Museum of Art, Yixing Ceramics Museum, China, and New Taipei City Yingge Ceramics Museum, Taiwan in addition to various others.
Visit Susan Beiner's website and Instagram page.
Featured work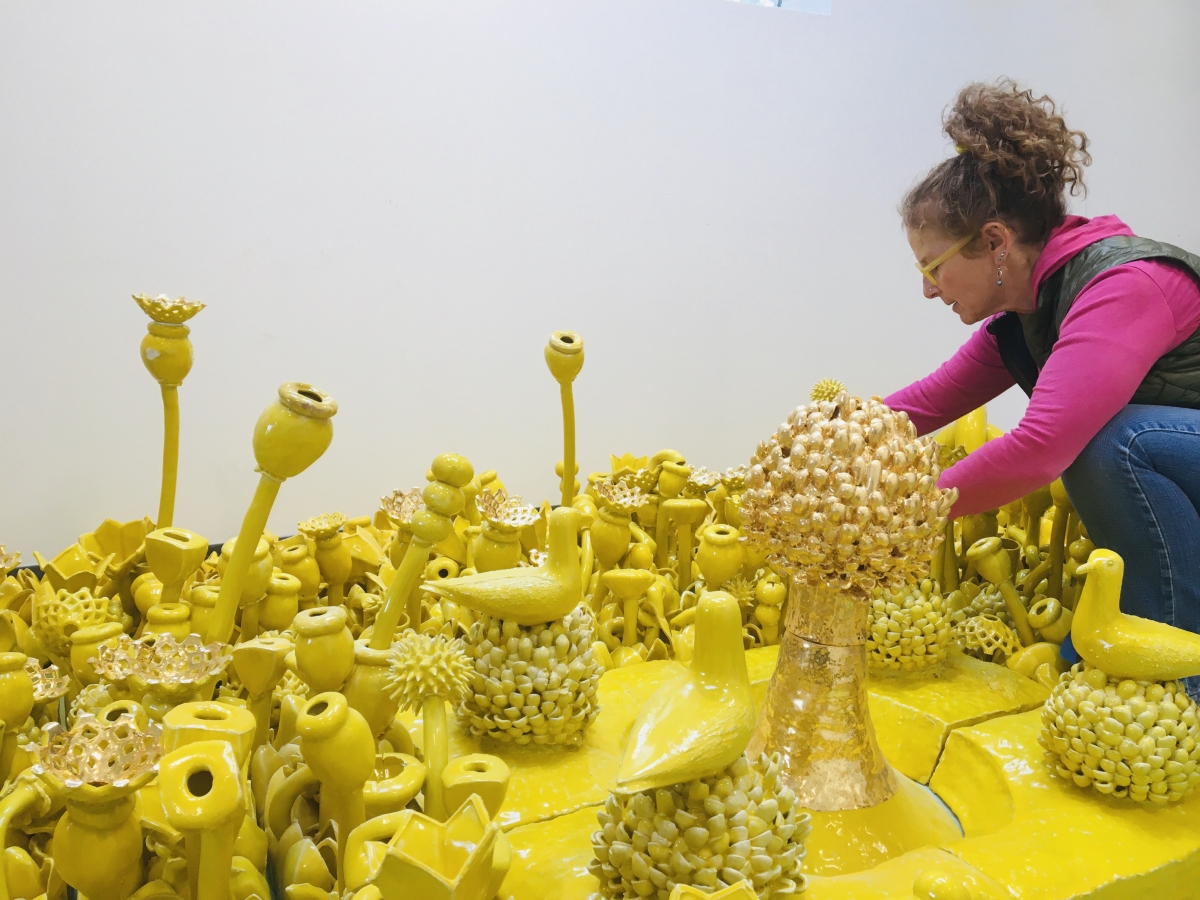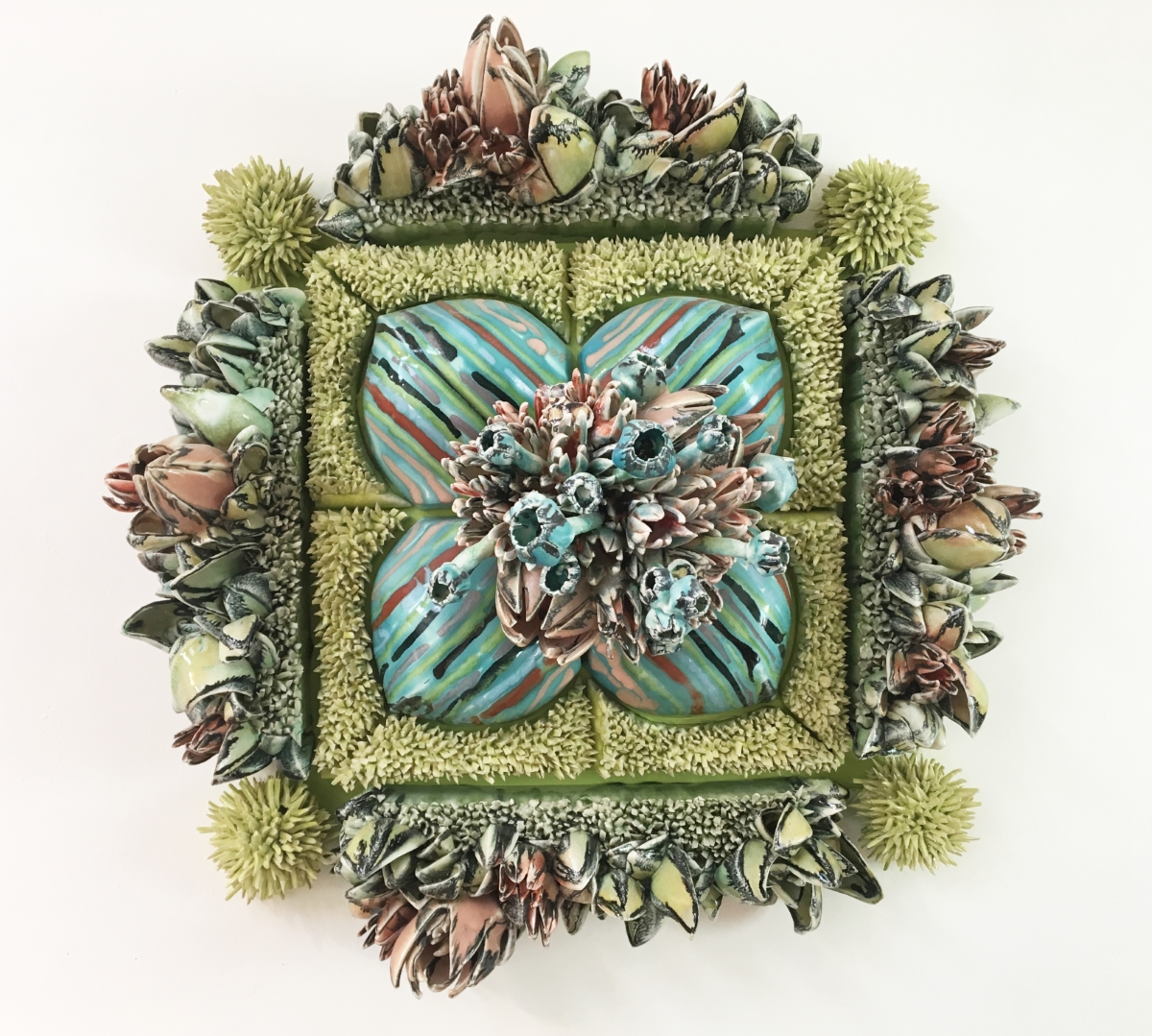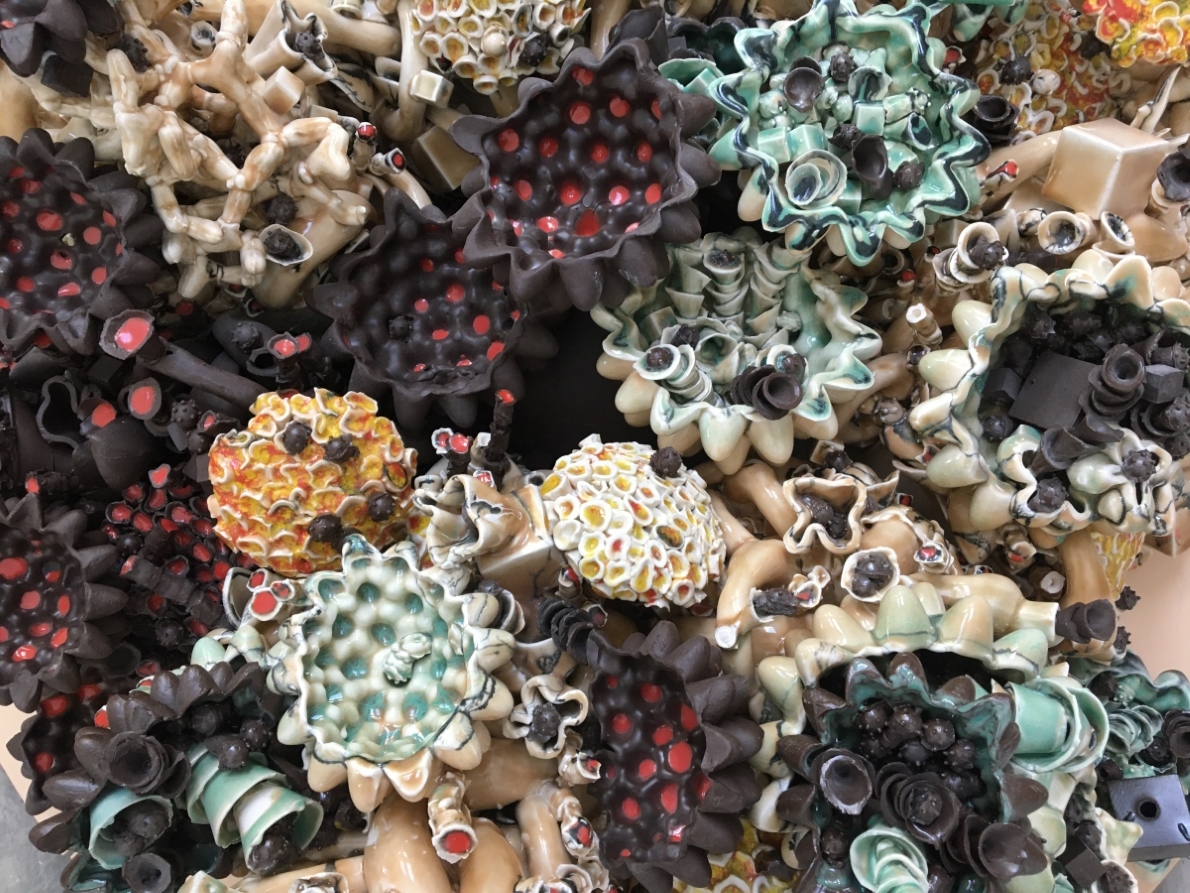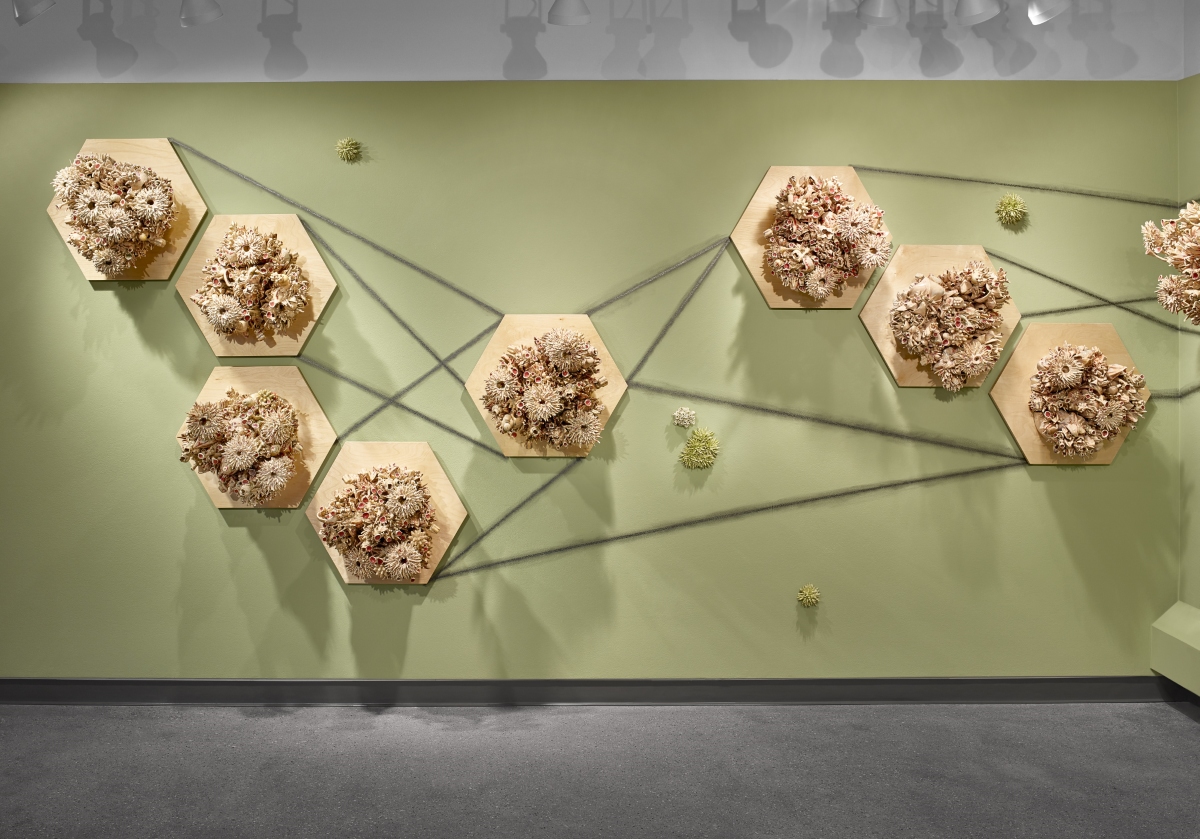 ---
Nature is a persistent wonder which constantly shifts its gaze. As we constantly try to control it through various means, we further disconnect ourselves from nature furthering the degradation of the ecosystem and our own health.

In my works, I raise awareness through content and design relating to the effects on the fragile ecosystem of humans, animals and plants. My objective is to create an ecological balance between our connection to nature and culture through the materiality of modern craft, as we design an interior landscape from our surroundings.

My work is comprised of multiples. I utilize assemblage to create sculptural forms that layer in developing installations. Through this investigation, I discover new form associations and simultaneously, increase the scale of my work mounting more complex ideas. Installation allows me to reassemble shapes, attributes, qualities and quantities on a much larger scale suggesting an essential connection to our physical space. My interest is fueled by elements of layering, fragmentation, multiplication, juxtaposition and complication. Intense brilliant color reveals an obviously artificial man-made reality. We are participants in the growth and development of plants, technologically as well as emotionally as we celebrate their bloom. I appropriate shapes I find in landscape, merging what is real with what has become artificial. So as a viewer we are challenged by our own perceptions of what is authentic and what is not.