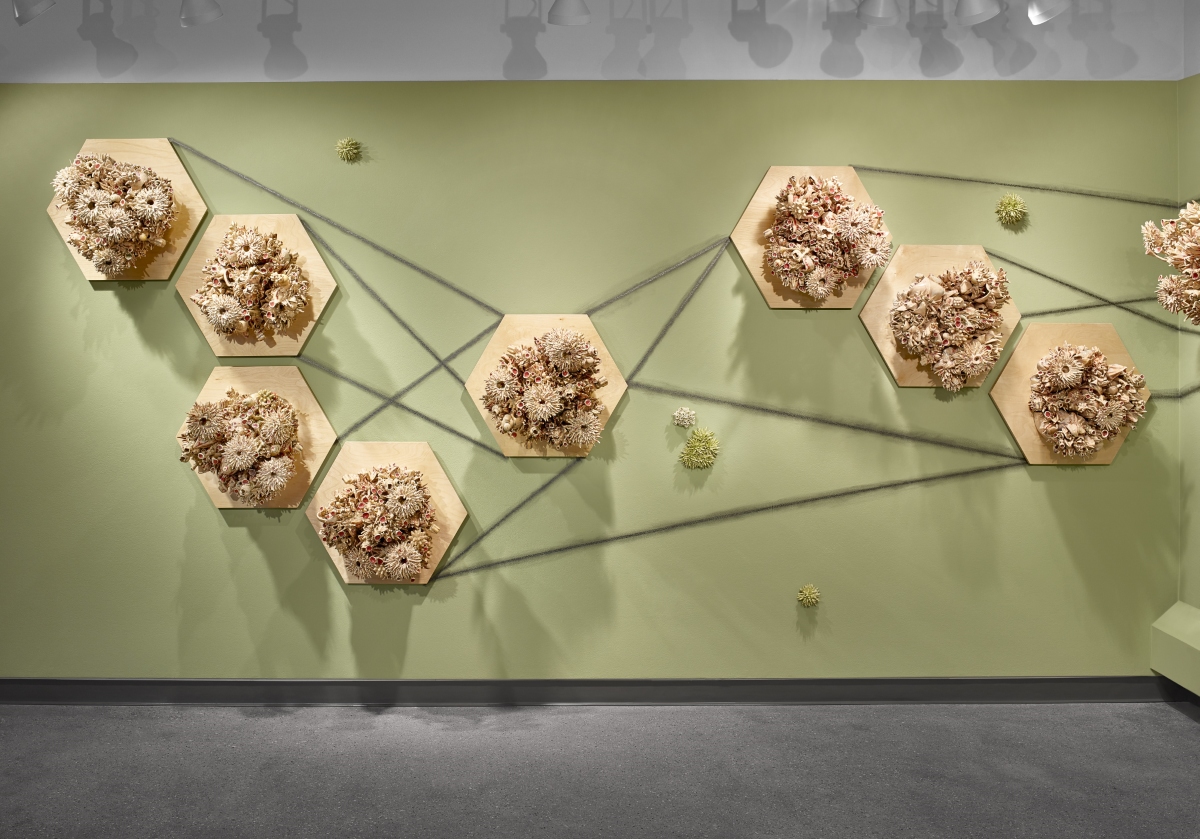 The idea behind this piece began after bees were discovered moving into a scrap pile of wood and drawer units on the side of my house after renovations. The bees freely moved in and started building their hives in and around all the scrap configurations. The local bee farmer came and after discovering we had over 30,000 bees, I suited up to experience this first hand. After "smoking" the bees to relax them the bees were guided onto wooden frames so they could be moved to a local honey farm. They were clumped and clustered onto the wooden panels, while swarming around my head.
The hexagonal shape represents a naturally occurring structure as new growth began to consume the space. Now after the bees are long gone, each wall unit represents a cell grown over by nature after the bees have left the colony.
One year after the Hive.
Drawings mark the shift in landscape as each frame moves across the walls. By using drawings, I am experimenting with expanding the dimension, creating a relationship between 2D and 3D form. Small ceramic pieces erupt in and around the drawn hexagons bridging the gap between the two mediums.
After one year of documenting the area, I believe the bees influenced the changes of plant growth and flora in the area, I was surprised to see that It was a very different from the growth prior to bees inhabiting the area. The natural environment transformed into a new landscape implicating the importance of our ecosystem.
Photo captions: Susan Beiner, Hive Expanded, 2017, room installation, porcelain on wood panels, graphite, watercolor and beeswax on wood panels. Each hexagonal panel is 26" H x W.