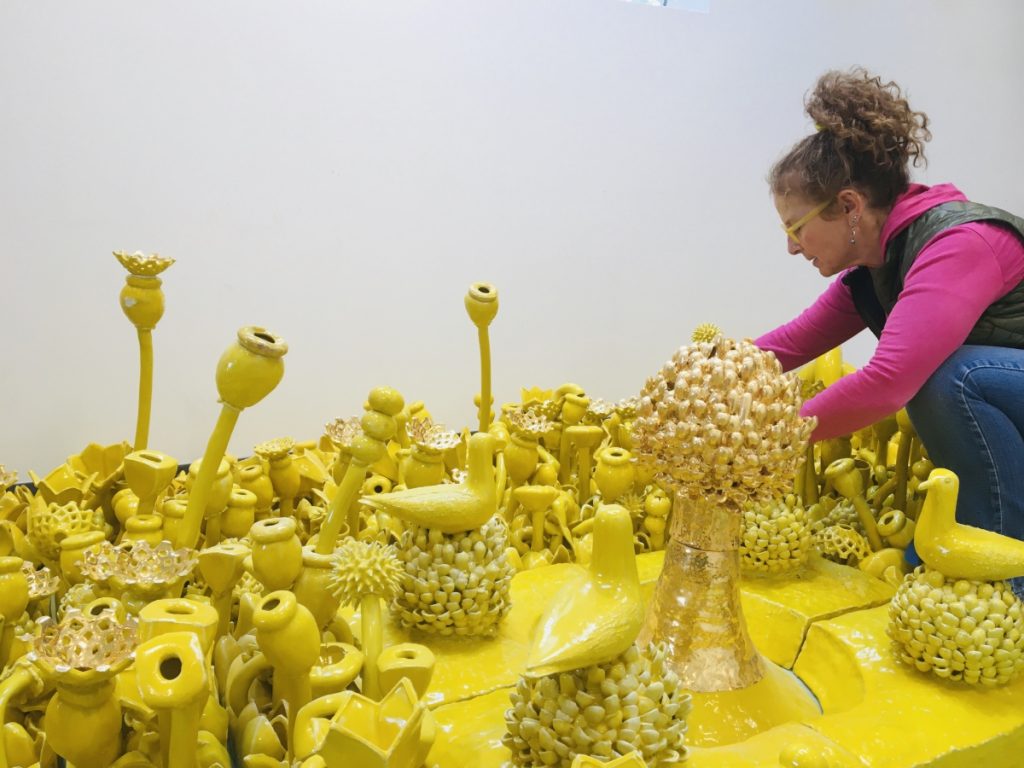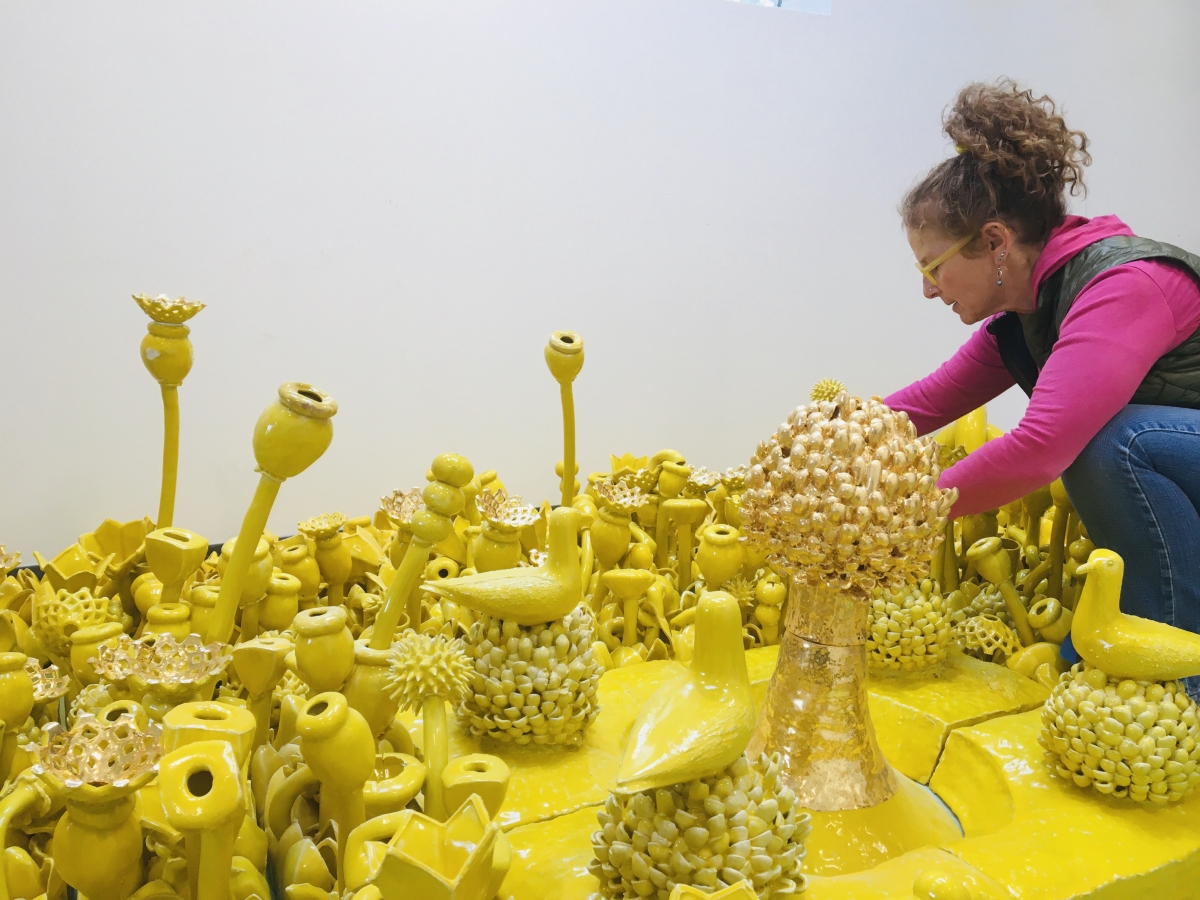 Susan Beiner: Bounded Fragility, 2021
Though floor coverings provide comfort for humans to walk upon, this ceramic piece is a warning of the fragility of our planet. The surface layers create flora and fauna, which is the most common motif of rugs in historical cultures.
Here, the central focus is the artichoke, which represents hope for a prosperous future. As a food, flower and medicinal plant, the artichoke's edible heart is protected by strong layers and is one of the oldest known foods dating back to ancient times in the Mediterranean region. The patterning throughout the piece displays the artichoke in variations of its flowering, creating a dense wildflower pattern. Four birds flank the perimeters of the center as guardians, protecting the future. The color is saturated and rich, symbolic of power, while the gold lustre reflects the sun's power. The golden thistle as a 3D-printed bloom reaches in an upward trajectory as a representation of our growing technology.
As a visual extension of the piece, the corners convey the stitching of the rug. This establishes the relationship of the pattern to the multitude of stitches that is comprised of, and bound by, the history of craft.
I raise concerns about our fragile ecosystem of humans, animals and plants. We are surrounded by a very real and growing threat, the threat of humanity's effect on our life-giving ecosystems. This affects every human being, but with awareness, we can all play a role to better protect our Earth and create an ecological balance between our connection to nature.
Bounded Fragility utilizes slipcasting and handbuilding where 102 porcelain sections are installed, each section corresponding to the next in its imagery. Additionally, there are 89 porcelain stems that fit into the artichoke forms as an extension into the field.
Photo Captions: Susan Beiner, Bounded Fragility, 2021, porcelain, 115 x 115 x 32". The installation was on view at the Korean International Ceramic Biennale – KICB (second photo).