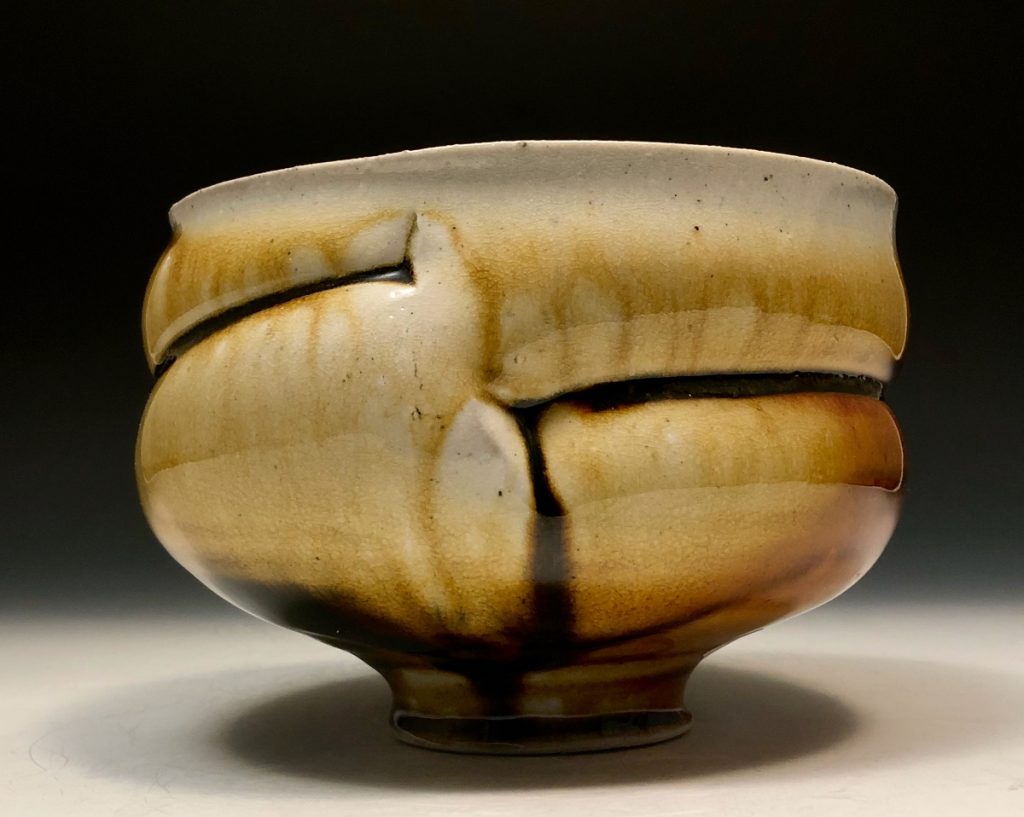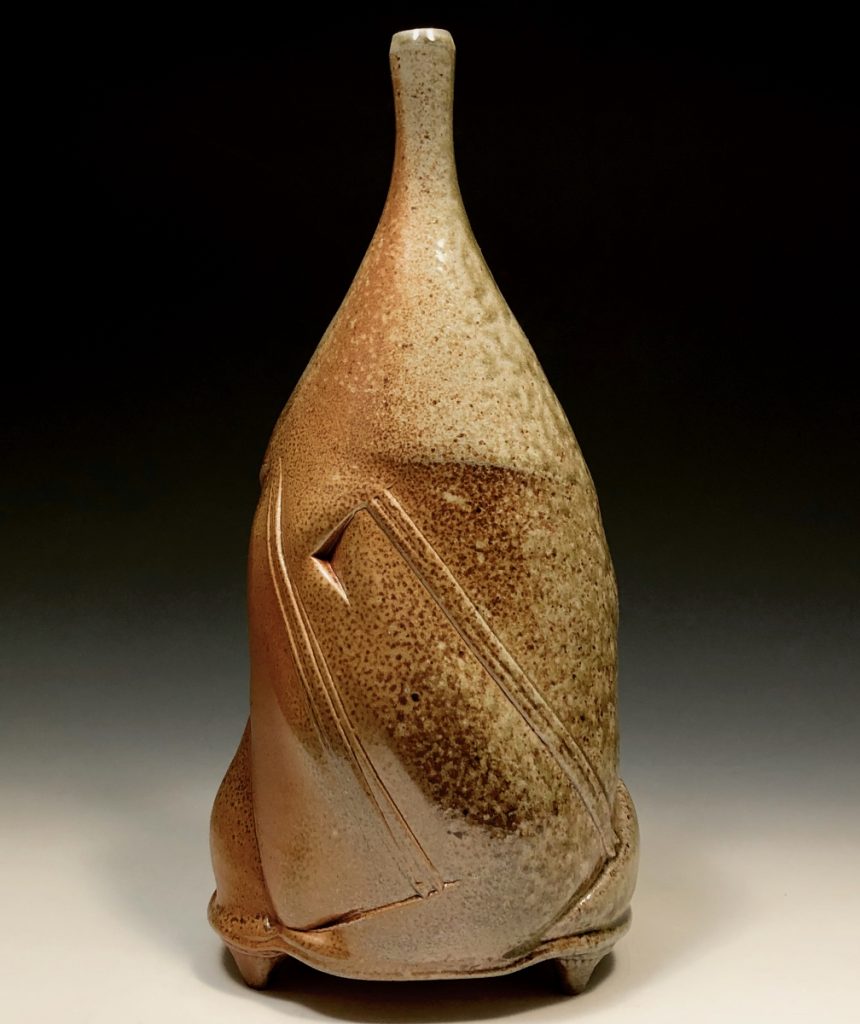 Ben Eberle: Wood, Soda, Fire, and Form is on view at Plinth Gallery, Denver
August 4 – September 30, 2023
Ben Eberle has a long history in the ceramics field. He has a BA in Creative Writing from Skidmore College and an MFA in ceramics from San Jose State University. He apprenticed with Toshiko Takaezu for 13 months before starting his studio practice. He has been a potter for 27 years, a working studio artist who takes queue from the past and tries to add his own voice.
"My pots are currently a culmination of a decade-long exploration of texture, form, and function. If a pot looks like I wasn't ever involved in its final shape and surface, I believe I have done something right. My main wish is for each pot to retain as much of its 'softness' as possible. Interior volume, the perfectly placed concavity, and an existential 'looseness' are all parts of the story I want my pots to tell. Recently, the wood-fired, soda atmosphere from my new kiln has added a simply perfect, naturally organic and unpredictable finish for my work. This process, like the blank bisqueware it enhances, is an ongoing exploration and exciting education in the possibility of colors, dark carbon halos, and glassy, air-brushed flashes."
Ben entered this field in a fascinating time, as a really young X-er and managed to have real-time connectivity to the 20th-century greats (and their history) as well as personal relationships with his contemporaries. According to Ben, "Not many folks can claim that nowadays. It feels like it's an either-or: you're either of the now or of the past, but not both. Obviously, my apprenticeship with Toshiko plunked me right in the midst of the 20th-century "greats", and I absorbed it all like a sponge."
Jonathan Kaplan, Plinth Gallery Curator, comments:
I am lucky to be exposed to many ceramic artists' works in the 16 years I have curated at Plinth Gallery. I have shown useable work, sculptural work, and conceptual work. I am used to taking risks, exposing the Denver area to a broad spectrum of ceramics. I select work based on my own taste, prejudice, and if the pieces are a cohesive body of work. Most of the time, I hold true to my taste and values. And yes, I have made some mistakes over these many years but it is all part of a learning process.
Ben's work is a singular statement of his romance with "wood, soda, fire, and ash," as he has titled his exhibition. His work is made with intention, spirit, and relevance. Evidence of the firing, the marks of his hands, his pursuit of his finished wares as being "soft." He understands what it is to contain a volume, enhance with a surface, and what it is to find one's voice.
Contact
gallery@plinthgallery.com
Plinth Gallery
River North Art District (RiNo)
3520 Brighton Blvd
Denver CO 80216
United States