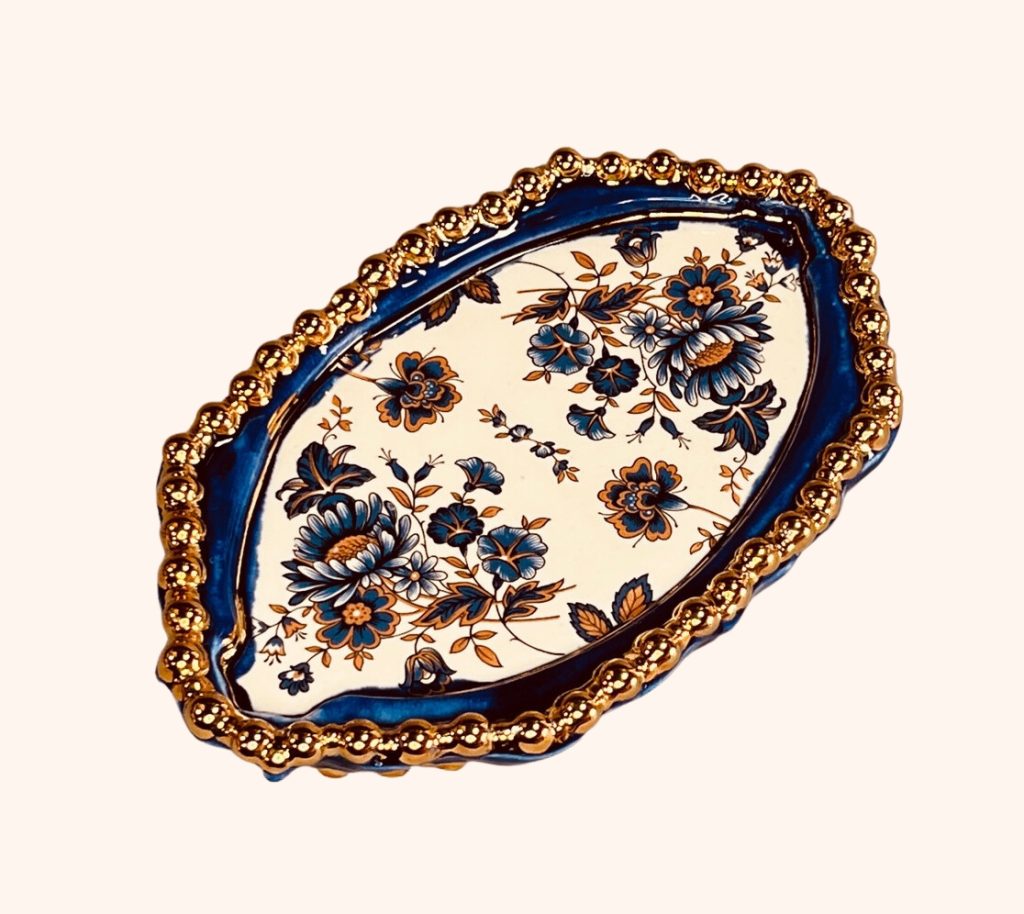 Melanie Sherman: Second Spring – Zweiter Frühling at Plinth Gallery, Denver
April 7 – May 27, 2023
For our April and May exhibition, Plinth Gallery is pleased to present the ceramic work of Melanie Sherman. Originally from Germany, the artist maintains a studio in Kansas City, Missouri. She holds a Bachelor of Fine Arts from the Kansas City Art Institute. With a background in graphic design, her work evidences a keen eye for pattern and decoration, sourcing 18th Century European porcelain.
Traveling and studying extensively, she has explored the history of both ancient and contemporary porcelain. These cross-cultural interests have enabled her to develop highly skilled decorating techniques using ceramic China Paints and overglaze metallic lusters. She is the recipient of a Windgate Fellowship and a Fellowship from the National Council On Education For The Ceramic Arts (NCECA).
Ceramic China Paints and overglaze metallic lusters are ceramic-based decorating materials applied over an existing fired glaze. Fired at a temperature low enough to melt the colors into the surface, extremely bright colors and lustrous bright metallic precious metal embellishments are possible.
Melanie Sherman's exhibition, "Second Spring – Zweiter Frühling," opens at Plinth Gallery on First Friday, April 7, from 6-9 pm. Gallery hours are Thursday-Saturday 12-5 pm.
Contact
gallery@plinthgallery.com
Plinth Gallery
River North Art District (RiNo)
3520 Brighton Blvd
Denver CO 80216
United States