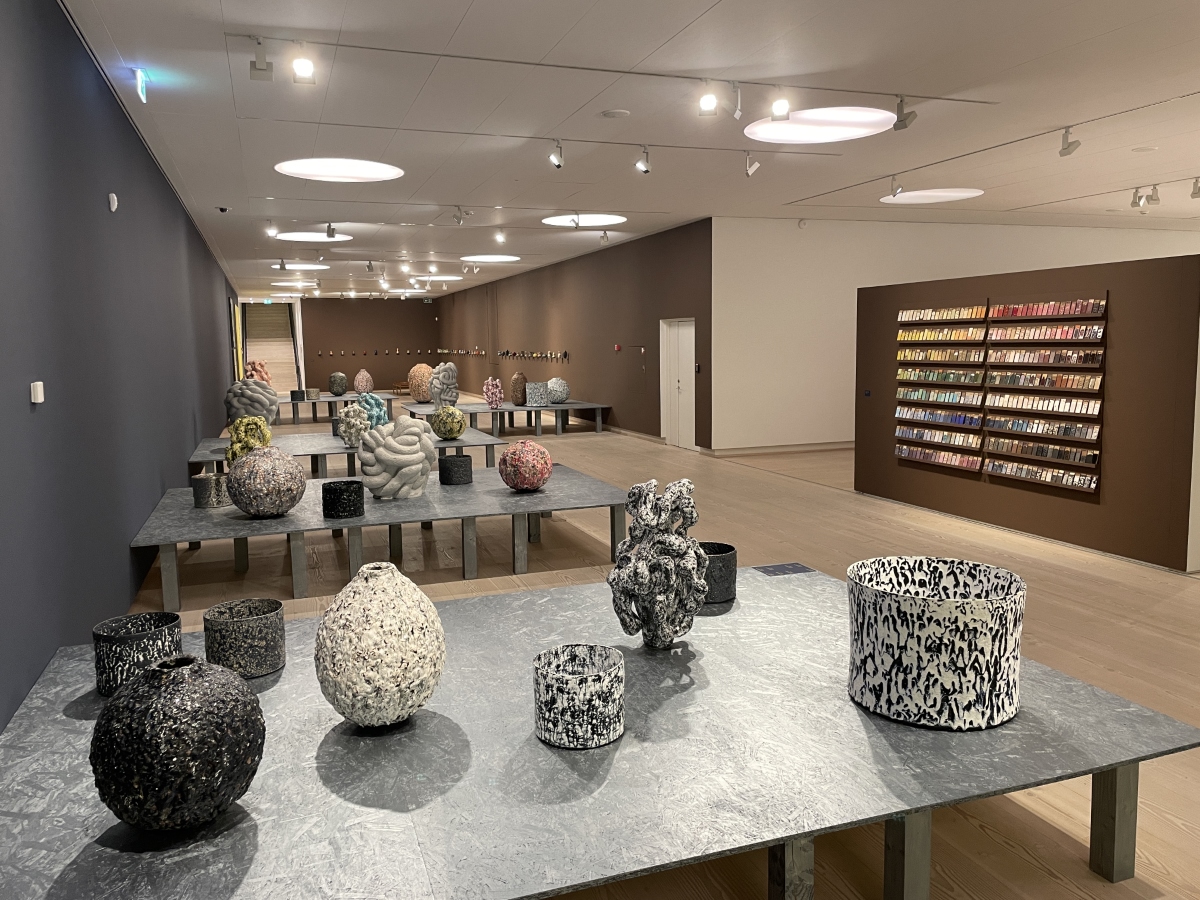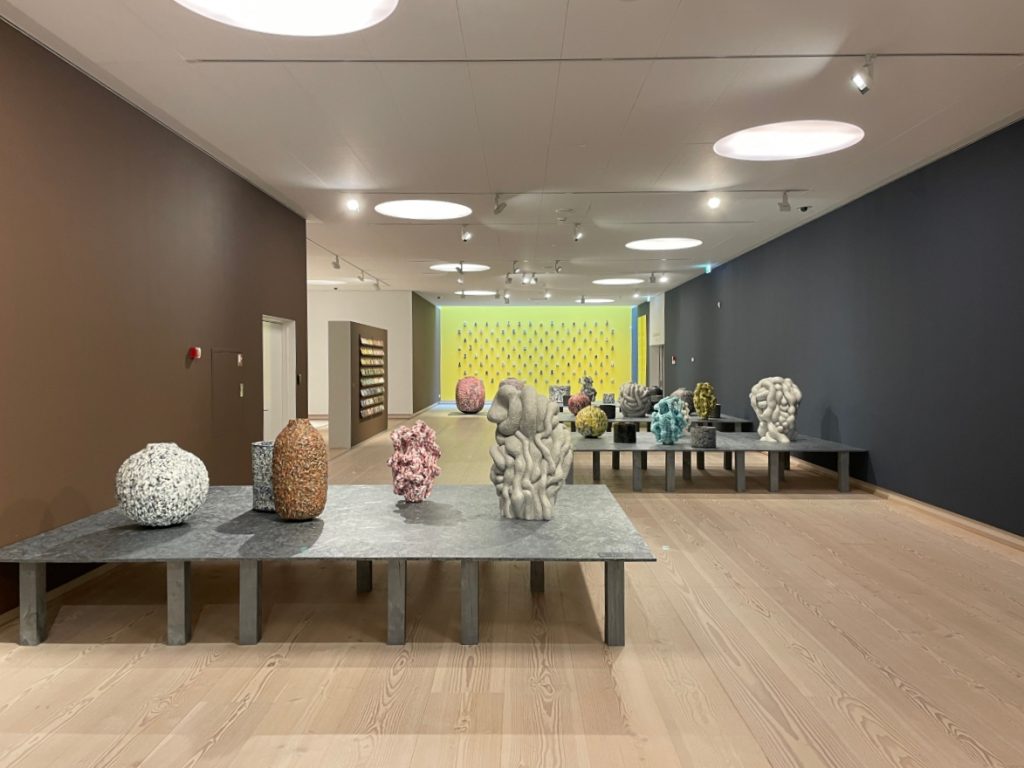 Morten Løbner Espersen: Triumph & Catastrophe is on view at CLAY Museum of Ceramic Art Denmark
September 4, 2022 – April 9, 2023
Triump & Catastrophe at CLAY Museum of Ceramic Art Denmark is the most comprehensive representation of Morten Løbner Espersen's body of work in his native country yet. It brings together the two exhibitions which were presented during winter and spring 2021-2022 at Keramikmuseum Prinsessehof in Leeuwarden and Kunstmuseum Den Haag in the Netherlands. At CLAY Museum of Ceramic Art these exhibitions are supplemented with further works, created by Morten Løbner Espersen during the Covid-19 lockdown. A period that turned out to be extremely intense and productive for the internationally acknowledged ceramicist.
The artist himself has not just delivered the content but has had a great amount of influence on the exhibition design as well. The walls are painted with references to glazes of the history of ceramics – one wall reflects the heavy brown colours used so frequently in the 60s' and 70s' ceramics. Another refers to the cobalt blue glaze, used for centuries for decorating the fine, white porcelain. At the end of the gallery, a bright yellow wall lights up the room and reminds us of the legendary and nowadays forbidden fruit, the solfatara glaze.
Morten Løbner Espersen is obsessed with the colours, structures and lustre of the glazes. He continuously performs experiments to release the potentiality of the material. He loves the excitement of opening the kiln because – as he puts it – "the potential piece holds so many possibilities of unseen beauty".
Reglazing has become his method. He repeats the process numerous times and curiously examines the effect of the glazes on his chosen shapes: the stringent cylinder, the stately Moon Jar, the elliptical Magna Jar, or the lavish Horror Vacui amphora with its vigorous, twisted ornaments.
Morten Løbner Espersen is an ambitious ceramicist who goes far beyond rules and recipes. He thrives for beauty and the kind of perfection that balances on a thin line between the attractive and the repulsive, between triumph and catastrophe. Should the latter occur because the material just refuses to collaborate, he "takes great pleasure in destroying them", he says.
Morten Løbner Espersen lives and works in Copenhagen, Denmark, and is one of the most successful ceramicists of his generation. He attended Danmarks Designskole from 1987-92 and studied at École Supérieure des Art Appliquês, Duperré, in Paris. His work is represented in numerous museum collections around the world, including the Museum of Arts and Design in New York, the National Museum in Stockholm, the Design Museum in Copenhagen, and CLAY Museum of Ceramic Art Denmark.
Contact
info@claymuseum.dk
CLAY Museum of Ceramic Art
Kongebrovej 42 5500
Middelfart
Denmark
Photos by Ole Akhøj