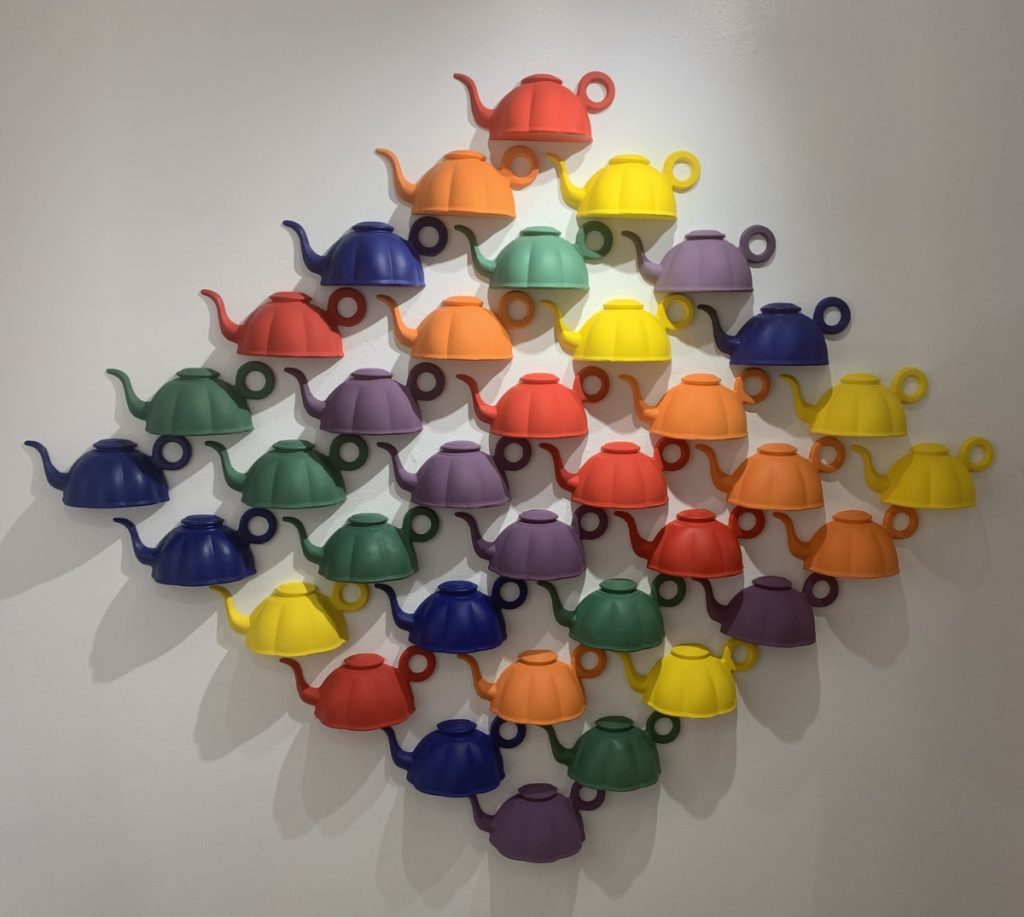 new-ish: new ceramic work by Jonathan Kaplan is on view at Plinth Gallery, Denver
August 6 – September 25, 2021
For our current exhibition, Plinth Gallery is pleased to exhibit ceramic work by gallery curator and ceramic artist Jonathan Kaplan. He still enjoys an active career that has spanned 50 years in the ceramics field as an educator, designer, ceramic artist, potter, author, and mentor to many. He holds a Bachelors of Fine arts in Ceramics from Rhode Island School of Design and a Master's of Fine arts in Ceramics from Southern Illinois University, Edwardsville. This will be the artist's first exhibition at his gallery. Plinth Gallery is Denver's premier exhibition venue of a carefully curated collection of contemporary ceramic art. The gallery opened in 2007, and has been honored to present ceramic work by over 120 national and international ceramic artists over 14 years.
Architecture and geometry are of significant influence in the artist's ceramic work. Understanding the concepts of Christopher Alexander's "A Pattern Language," the artist builds ceramic constructions that follow a system of patterns, a language used the building of ideas that are based on groups or sets of related "patterns." Much as architecture embodies concept, design, and structure, Jonathan's ceramic work uses patterns and is architectonically based on a unifying structural design.
Jonathan's work is all slip-cast and assembled. As a master old and model maker, Jonathan makes his own models and molds, and is well versed is the use of found objects to use as a source. All his work combines multiple parts that are designed to form a complete object. What first starts off as an idea or concept for a new piece, involves multiple steps from start to finish. The new work in this exhibition continues to explore the artist's obsession with teapots and how this functional object can be traditionally or abstractly interpreted.
Jonathan has made a diverse body of work throughout his career, driven to create objects that are both highly designed and impeccably crafted. Aware of the symmetries of culture and the historical evidence of ceramics, "I endeavor to make choices in my work that will continue to engage and interest me, and hopefully others. I am honored to be a part of this continuum and constantly reinvent my work by challenging myself. My studio practice has evolved over many years and it is important to always include others with me on this journey."
Contact
303 295-0717
Plinth Gallery
3520 Brighton Blvd
Denver CO, 80216