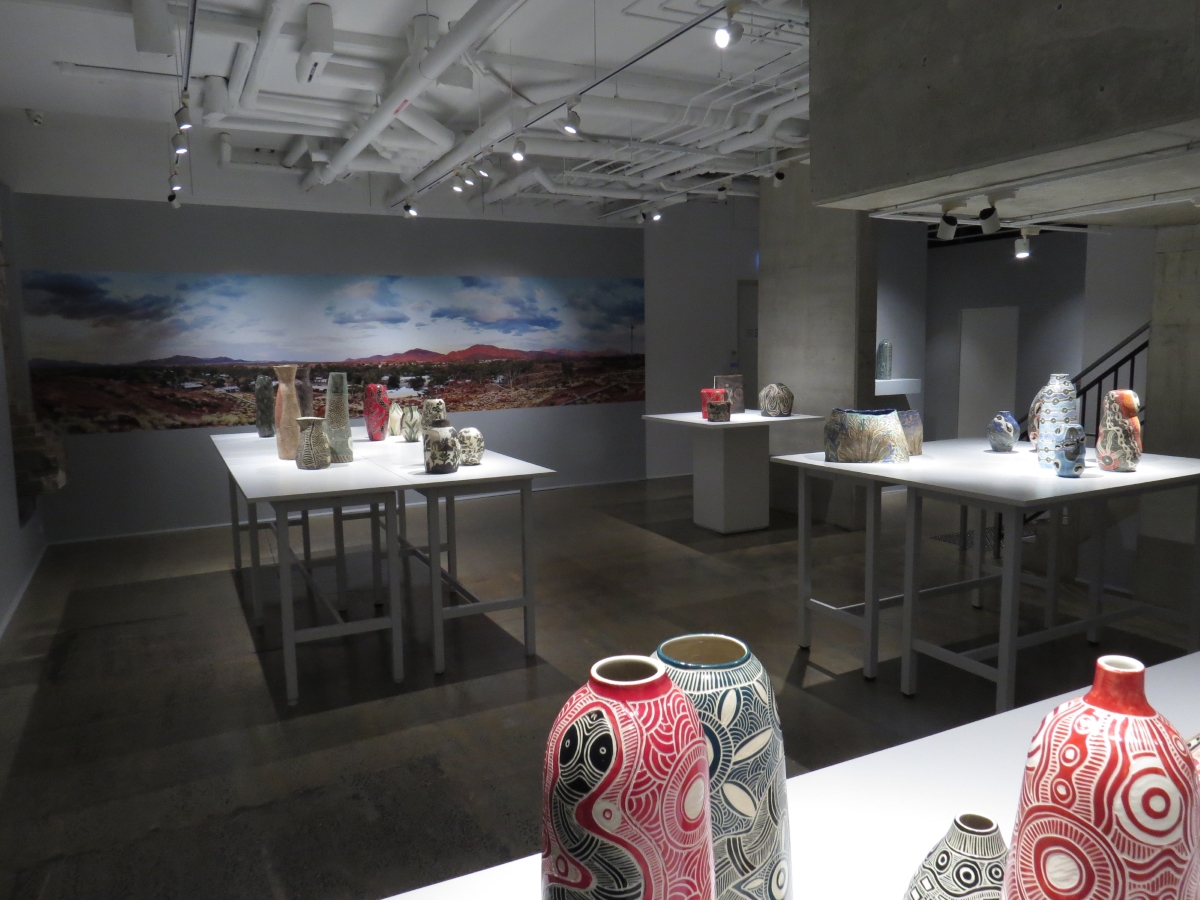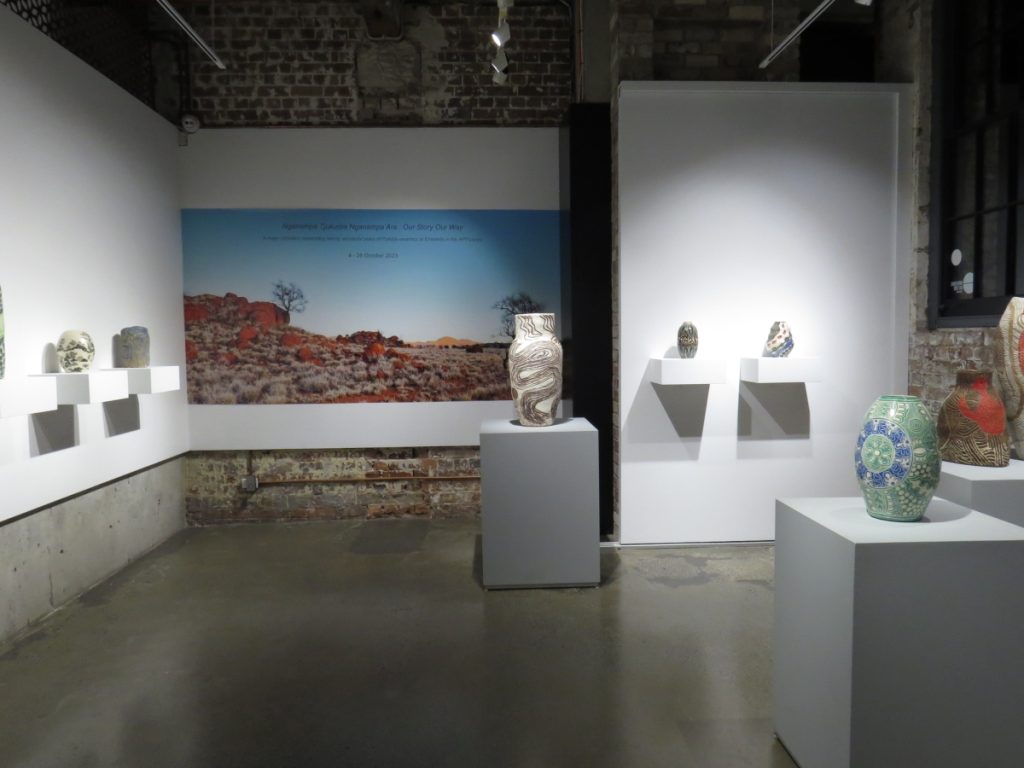 Nganampa Tjukurpa Nganampa Ara: Our Story Our Way is on view at Sabbia Gallery, Sydney
A major exhibition celebrating 20 years of Pukatja ceramics at Ernabella in the APY Lands
October 4-28, 2023
2023 is the 20th anniversary of the ceramics studio at Ernabella Arts. It is one of only a handful of remote Indigenous art centres with a ceramics studio and the only one on the Aṉangu Pitjantjatjara Yankunytjatjara (APY) Lands in South Australia.
Ernabella artists have always embraced new ways to express their tjukurpa – stories of law, culture and Country. Beginning in 1948 with weaving and rug making, the artists moved to creating batik in the 1970's and today they work on canvas and in clay.
When I carve the clay, I am imagining myself living with the old people, my ancestors, I am remembering them, and the way things used to be.

Making ceramics with our stories is keeping our culture strong for the next generations.

Anne Thompson, 2023
This exhibition is a showcase of contemporary inter-generational ceramics by senior and emerging Ernabella artists. Some of the works feature the ancestral tjukurpa belonging to the artists, and others depict a walka or design based on inspiration from the surrounding desert landscape.
The artists featured in this exhibition include: Alison Milyika Carroll, Elizabeth Dunn, Rupert Jack, Lynette Lewis, Melissa Lewis, Janice Stanley, Renita Stanley, Tjunkaya Tapaya OAM, Anne Nginyangka Thompson, Carlene Thompson, Derek Jungarrayi Thompson, Marissa Angapiya Thompson, Tjimpuna Williams.
In collaboration with the JamFactory Adelaide's Tarnanthi Ernabella ceramics exhibition and book launch we will be presenting a series of new artworks by both senior and emerging makers from Ernabella in our Ground Floor and Main Gallery Space.
Contact
gallery@sabbiagallery.com
Sabbia Gallery
609 Elizabeth Street
Redfern Sydney NSW 2016
Australia
Images courtesy of Sabbia Gallery