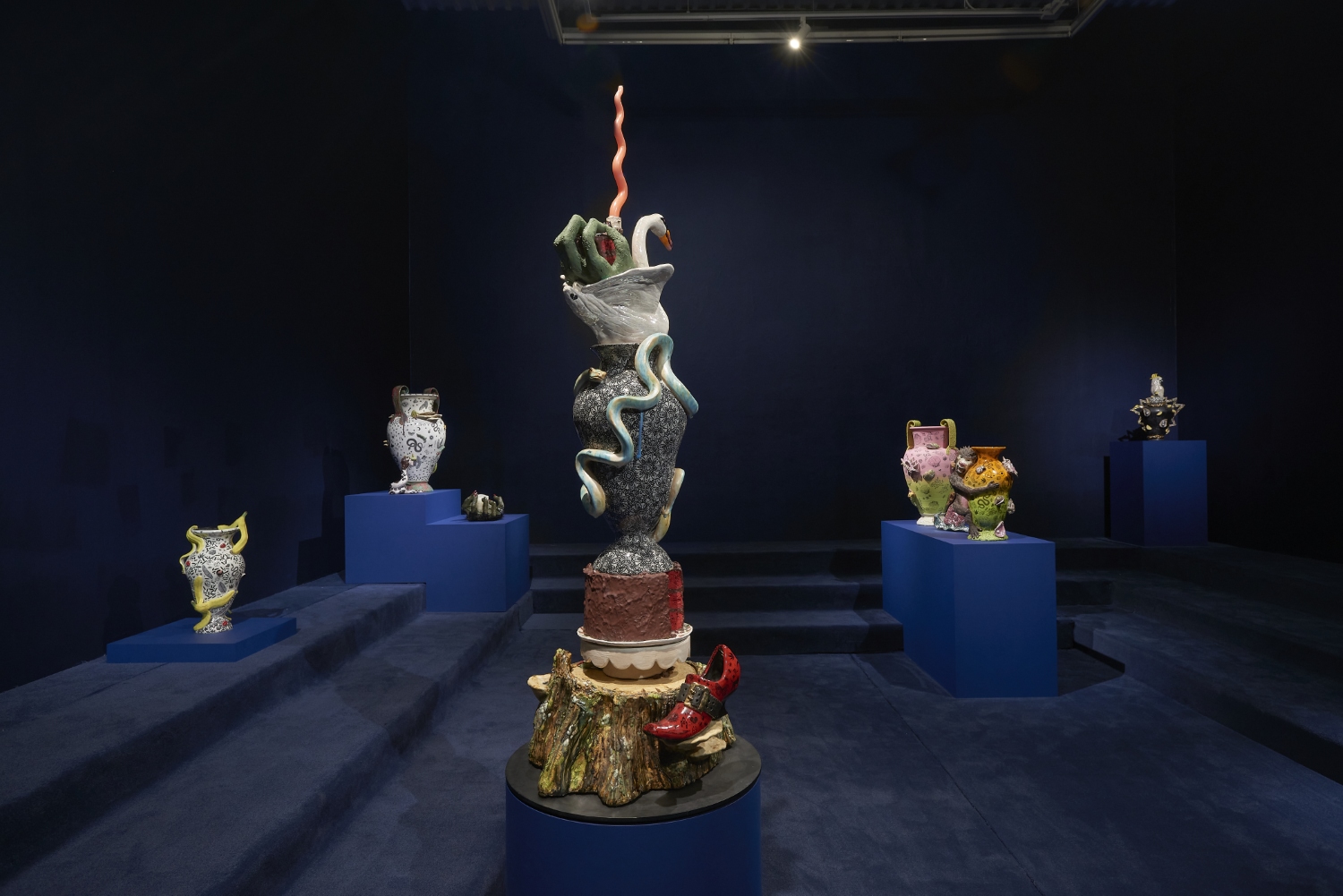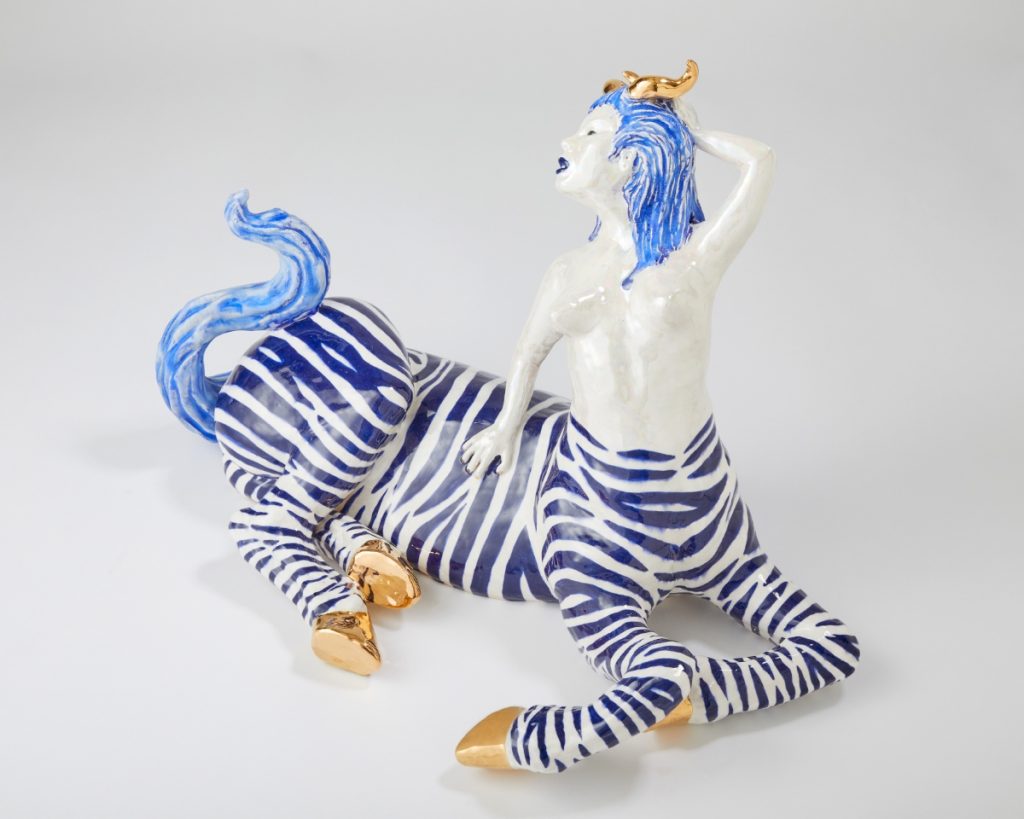 Roxanne Jackson: Nature is a Whore – A Comedy & A Tragedy is on view at The Hole, New York
September 7 – October 23, 2022
The Hole is pleased to present the first solo exhibition of Roxanne Jackson, Nature is a Whore: A Comedy & A Tragedy. Roxanne Jackson's ceramic sculptures are a world of animal personification and creature teachers, a weird cast of characters putting on a wild psychedelic play.
Seductive, monstrous, humorous, punk, these works bat around dizzying ideas of what is beautiful and what is beastly, what is real and what is imagined, what is serious and what is simply, a joke. This tragicomedy of an exhibition is a visual myth. And one aspect of mythology itself, employed in Jackson's show, is its ability to amplify reality. Jackson leaves it up to the audience to determine if this is a tragic play which contains enough comic elements to lighten the overall mood? Or, is this a serious play with a happy ending? And what, in either of those scenarios, does this say about the nature of humanity and our relationship with nature right now, within the context of our times?
The title prepares us for entry; a pop cultural nod to a lyric from Nirvana's "In Bloom,'' followed by a polite description indicating, in this case, that we will both laugh and weep. Jackson uses the classical form of the stoic amphora vase and applies her contemporary riotous spin, adorning and therefore animating the sculptures with surprises such as ceramic sea shells, chicken feet, and shelf fungus. Her provocative decapitated head sculptures include a medusa, a unicorn and a severed tiger head morphing into a cornucopia. Stand alone characters include a snake lady, a zebra centaur, and new iterations of her signature beastly paws offering tempting, albeit possi bly dangerous, treats such as strawberries freshly dipped in chocolate. All of the work brings to mind the powerful words of poet Carmen Giménez Smith in her poem Fragments From the Confessions, "Decoupage the jar with mouths, cut from Cosmo, mister death, fill it with our minstrel blood, or the placenta from our collective lacunae, grow lascivious magnolias in it, heavy lipped and lush with pollen, the jar houses my illusions, of eating men like hairballs."
Ceramics is one of the most ancient industries going back thousands of years just as the objects themselves last for thousands of years. Jackson's command of the medium and the conversation her work has with its long lineage, techniques and uses, parallels the concepts she is highlighting in the exhibition with the ceramic process itself. Transformation and alchemy are inherent in her process, as she starts with malleable material that then hardens and finally becomes impervious with the firing process and the powerful change agent of heat. The way Jackson uses glaze is also unique as she fires each piece between four and nine times, at varying temperatures, to build up the surface. Last, Jackson incorporates ceramics' long history with storytelling, making the exhibition layered and powerful. Each character or object tells a monstrous tale infused with a sacred narrative. This play is set within the divine side of life, igniting the power of imagination and vision, and commenting on a society hijacked by the abstracting, rationalizing, and controlling ego. Jackson's work reminds us of the observation of visual artist, author, art critic Suzi Gablick "…without the magical sense of perception, we do not live in a magical world." These varied mythological creatures of sorcery, destruction and resurrection seem slightly terrifying but commandingly necessary, and ask the audience to hold space with them between worlds, a lucious and complex topography of the spirit.
Text by Sarah Walko
Contact
poke@thehole.com
The Hole
312 Bowery
New York, NY 10012
United States
Photos courtesy of the gallery