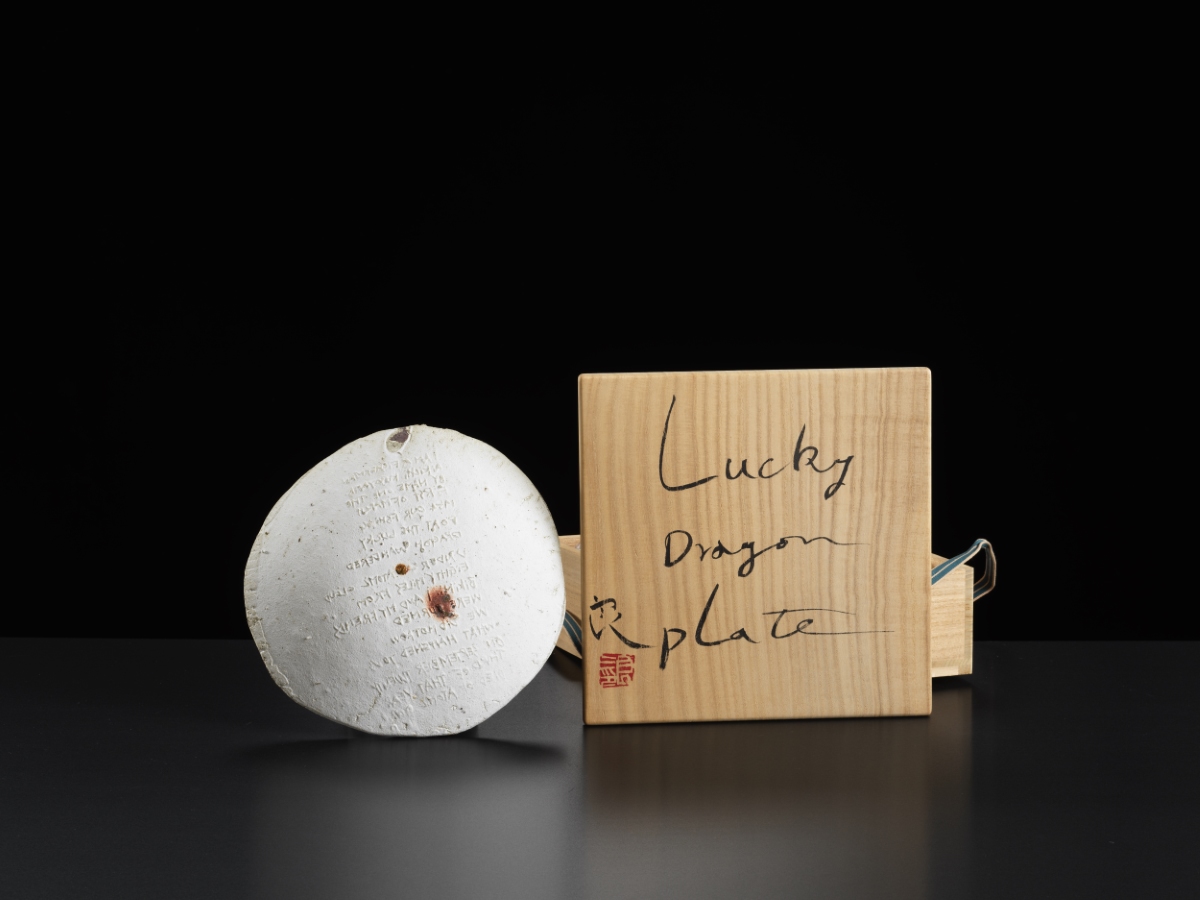 September 25 – October 31, 2020
We were extremely sad to learn of the death this summer of the wonderful octogenarian Japanese ceramic artist Ryoji Koie. We had already been planning a show this autumn to explore his life and work and are pleased to be able to still celebrate his exceptional contribution with this now memorial show.
Born in the active traditional ceramic centre of Tokoname, Japan in 1938 Koie was the radical potter, known for his spirited character and connection to the experimental avantgarde he was also an acknowledged master of traditional ceramic form. His oeuvre ranged from functional pieces such as traditional chawan (tea bowls) to abstract mixed media and large scale sculptural work: a range reflected in this exhibition. 'Koie's work seems to embrace both past and present. It has many qualities we associate with traditional Japanese pottery: tactile, asymmetric, a love of natural phenomena, nevertheless it has a character which is unmistakably contemporary.' Sebastian Blackie, Potter and Teacher.
Koie worked in many disciplines throughout his life, often playing on chance. With parallels to the postwar Sodeisha Group who set to challenge the traditional Mingei folk craft movement of Japan, Koie too was the unconventional maker and always challenged tradition. He was highly intuitive, contemplating what might work; unafraid of failure and celebrated any outcome. He experimented with unfired clay, found objects & raw earth – Blackie adds 'Koie worked across a panoply of forms and events such as Return to Earth when he drew a glassy line from the top of a mountain to the sea shore melting the rock and sand with a welding torch. Many of his sculptures act as some kind of protest particularly against atomic weapons and other catastrophic acts of violence'.
Ryoji Koie exhibited internationally, took part in many workshops and conferences, sharing his own studio in rural Japan as well as working in the studios of his contemporaries around the world. He worked in Oxford for a time in the studio of the ceramicist Margaret O'Rourke who recalls Koie as "a man full of life and madness". Koie's work is represented in many international collections including the Victoria & Albert Museum, London, Idemitsu Museum, Tokyo, The Museum of Fine Art, Gifu, National Museum of Modern Art, Kyoto, National Museum of Modern Art, Tokyo, Tokoname Municipal Hall, Aichi, The Hiroshima City Museum of Contemporary Art, Yamaguchi Prefectural Museum of Art, Yamaguchi, Seoul Museum of Art, Korea, Museo de Art Moderno, Buenos Aires, Argentina, National Gallery of Victoria, Australia, deYoung Museum, San Francisco, Smithsonian Museum in Washington, D.C and Metropolitan Museum of Art, New York.
The Ryoji Koie exhibition will be complemented by a selection of tea bowl forms by other Japanese and UK ceramic artists: Simon Carroll, Claudi Casanovas, Henry Hammond, Ewen Henderson, Kawai Kanjiro, Shinobu Kawase, Janet Leach, Warren Mackenzie, William Marshall, Suzuki Osamu, Colin Pearson, Hans Vangsø, Takeshi Yasuda.
Contact
+44 (0) 1865 512320
gallery@oxfordceramics.com
Address
29 Walton St
Oxford OX2 6AA
United Kingdom
Images copyright of Michael Harvey.