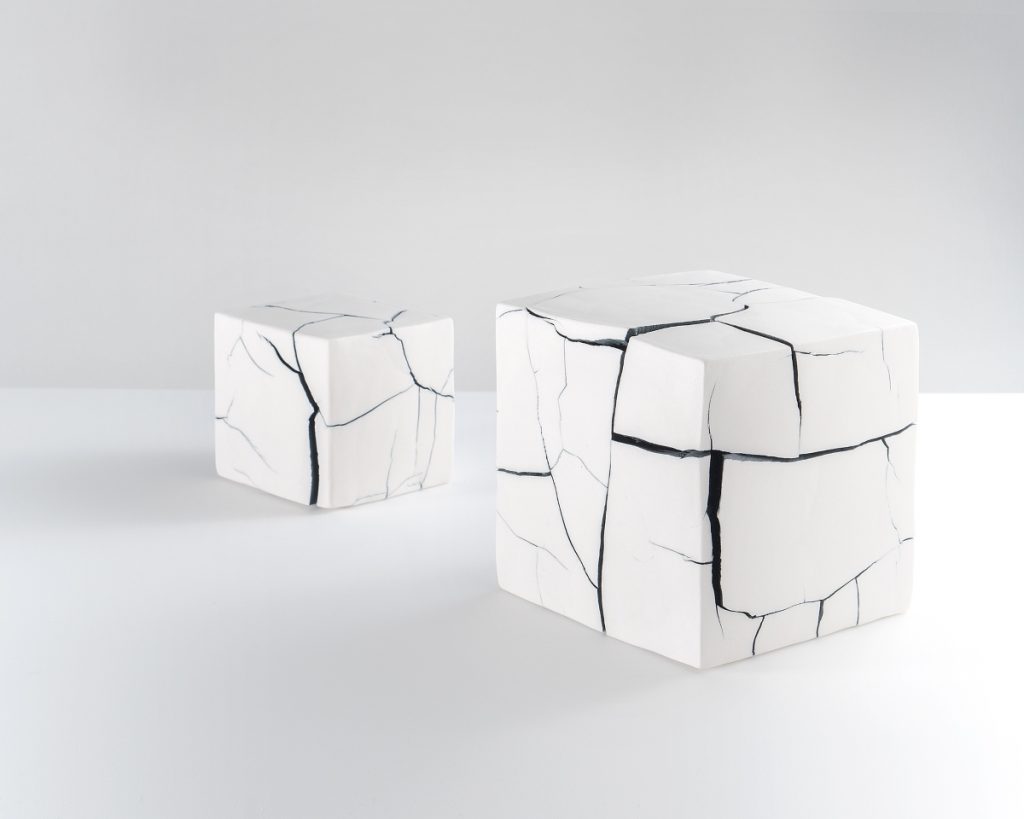 Symbiosis: Liza Riddle & Mark Goudy is on view at Plinth Gallery, Denver
August 5 – September 24, 2022
Plinth Gallery is pleased to present 'Symbiosis', a new exhibition by Liza Riddle & Mark Goudy.
The word "intention" comes to mind when observing the ceramic work of Mark Goudy and Liza Riddle. While each artist's ceramics are diametrically opposed and stylistically different, their work exudes intentionality: it is deliberate, purposeful, and highly engaging.
Part of both artists' intentionality is to create a visual language and express that language through their work. While Goudy's work is vessel centric, Riddle's ceramics decidedly do not reference the container aesthetic. Yet both artists have designed work that articulates a very specific discourse. Their approaches to form and surface are polar opposites.
Goudy's featherweight vessels articulate containment but only in that that they embrace space. Both surface and shape work seamlessly together to push the boundaries of what would normally be thought of as containers. The highlighted surface ridges merge flawlessly with undulations that circumnavigate the contained space. Their translucency comes as no surprise. It is an expected yet wonderous attribute. Goudy was a 3D graphics hardware design engineer before coming to ceramics. His skill with the design process enables him to create forms that are algorithmic based, allowing him make shapes that could not be made directly by hand. Starting with a concept, he uses Grasshopper and Rhino software to design the form. He then 3D prints the mold parts from which he fabricates in plaster and finally slip casts the objects in translucent porcelain.
Riddle starts with simple sketches of geometric forms and moves to making them in clay. The surfaces are accentuated by patterned cracking that evoke landscapes, referencing erosion and a sense of vestigial transformation. She has degrees in zoology, environmental planning and worked as a park ranger before her career in ceramics. Influenced by natural phenomena, her ceramic pieces capture and explore the idea of vestige or "trace," which she describes as "recording a moment in time." She builds her hollow pieces using slabs that contain an interior frame work providing structural rigidity. There is a subtle and quiet nature to Riddle's constructions, yet they contain an understated energy posing a simple question of "how did they get this way, and what caused them to fissure and fracture in such a way?" This sense of mysterious metamorphosis, preserved as a moment in time are her sense of exploration of natural occurrences that abound on our small planet.
Text by Jonathan Kaplan
Visit Liza Riddle's and Mark Goudy's website.
Plinth Gallery
3520 Brighton Blvd
Denver CO, 80216
United States