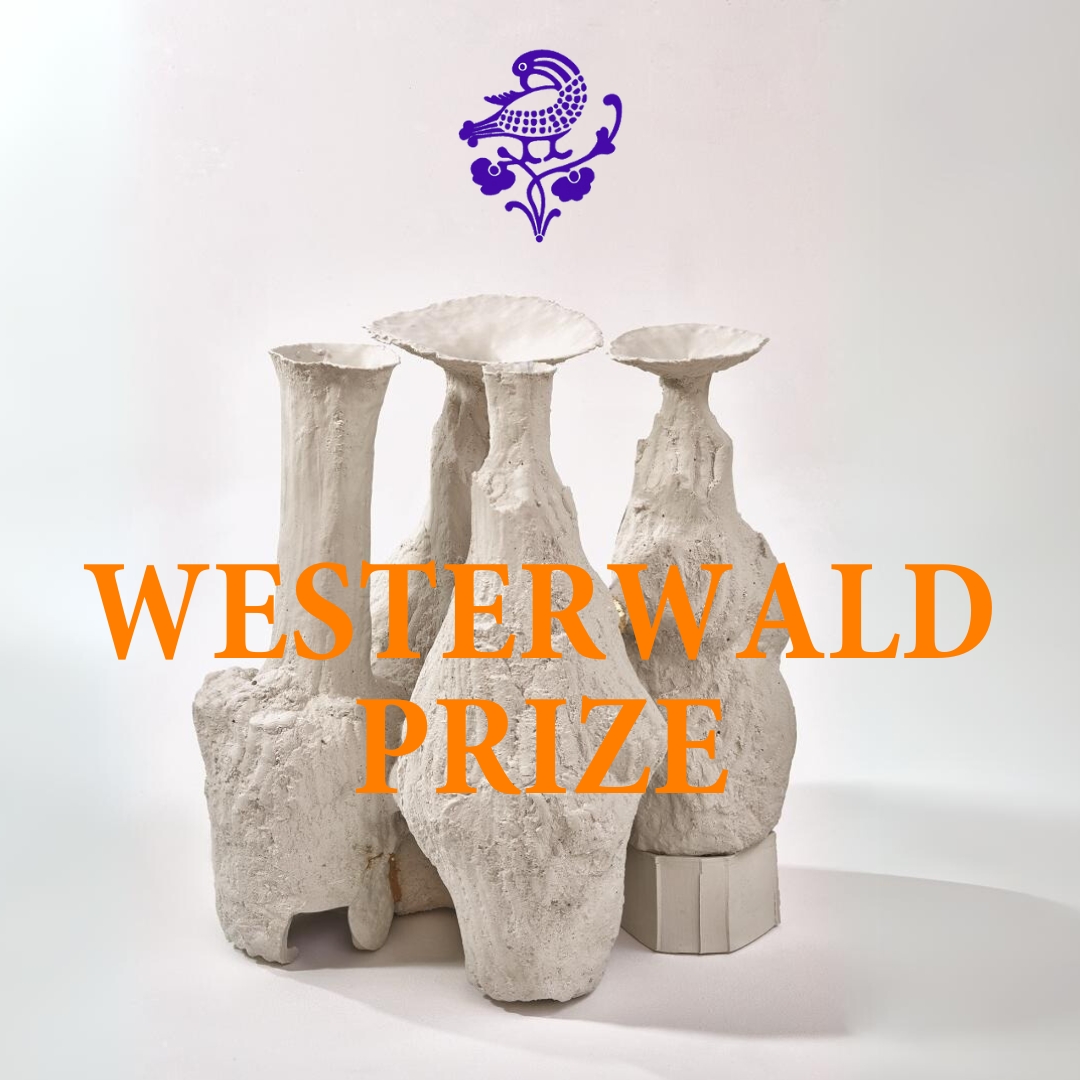 The Westerwald Prize was awarded for the first time in 1973 in order to present outstanding ceramic works in a competition and an exhibition. It is additionally intended to facilitate dialogue between ceramics and art in our region and to foster cultural exchange in Europe.
Persons aged 18 years and above, residents or citizens of the geographical area of Europe, are eligible to enter.
Applications for the 15th Westerwald Prize are due January 31, 2024. Click here to apply.
Download the Terms & Conditions
The following prizes will be awarded:
FREEFORM CERAMICS
First Prize: 10,000 euros
Second Prize: 6,000 euros
New Talent Prize: 3,000 euros
SALT-FIRED (TOWN OF HÖHR-GRENZHAUSEN PRIZE)
Prize: 10,000 euros
The members of the 2024 jury are:
• Achim Schwickert, Westerwald County Commissioner
• Prof. Tulga Beyerle, Director of the Museum für Kunst und Gewerbe in Hamburg
• Oriol Calvo Vergés, Director of the Ceramics Museum of Argentona (Barcelona, Spain) and IAC Representative for Southern Europe
• Vasi Hîrdo, Editor in Chief of Ceramics Now Magazine (www.ceramicsnow.org)
• Jorunn Veiteberg, curator and art critic
Contact
Keramikmuseum Westerwald, kontakt@keramikmuseum.de
Featured image: Johannes Nagel, Winner of the 14th Westerwald Prize. Photo by Fotostudio Baumann.