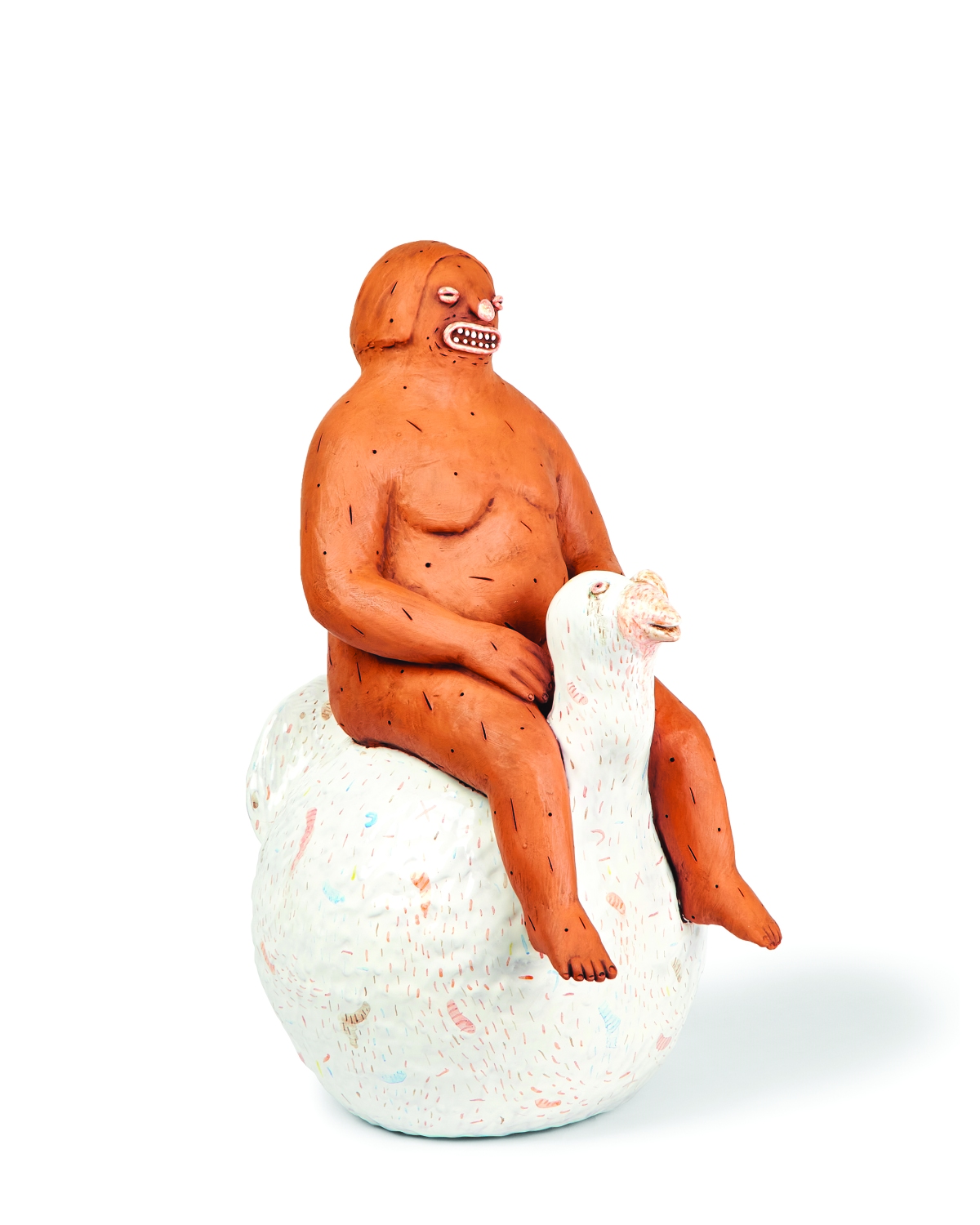 Natalia Arbelaez: Women Ceramists of Color, 2020-2021
I proposed the "Women Ceramists of Color" collection project to the Museum of Art and Design NY, where I spent six months researching their permanent collection in 2019 during an Artist in Residence position. With help from the staff and curators like Angelik Viscarrondo-Laboy, I went through the work of eleven women of color in their ceramics collection. My research focused on five women: LUCY LEWIS, KATHERINE CHOY, MARGARET PONCE ISRAEL, PATTI WARASHINA, and SANA MUSASAMA. This project is continuing as I keep moving through spaces such as the American Museum of Ceramic Art. Even though I did not include all the women in my series, I still document of all the women in the collections. I use their stories, work, and contributions to create new work influenced by these women. This body of work proves to be rich in content, while also filling a gap of representation for women of color in ceramics and its histories.
I incorporate the roles of critic, historian, and researcher into my artistic practice. By asserting my authority to fill in the gaps of ceramic history, I challenge the notion that history must be written by experts sanctioned by institutions run predominantly by cis, white males. In order to see diversity in our histories, I insist on the need for diversity in those who write our stories.
Photo captions – All photos by Chris Stone
Lucy Lewis, 2020, Terracotta with Majolica, 15"x8"x10"
Patti Warashina, 2020, Terracotta with Majolica, 14"x10"x7.5"
Sana Musasama, 2020, Terracotta with Majolica, 16"x9"x9"
Margaret Ponce Israel, 2020, Terracotta with Majolica, 19"x8"x10"
Katherine Choy, 2021, Terracotta with Majolica, 8"x 17"x7"