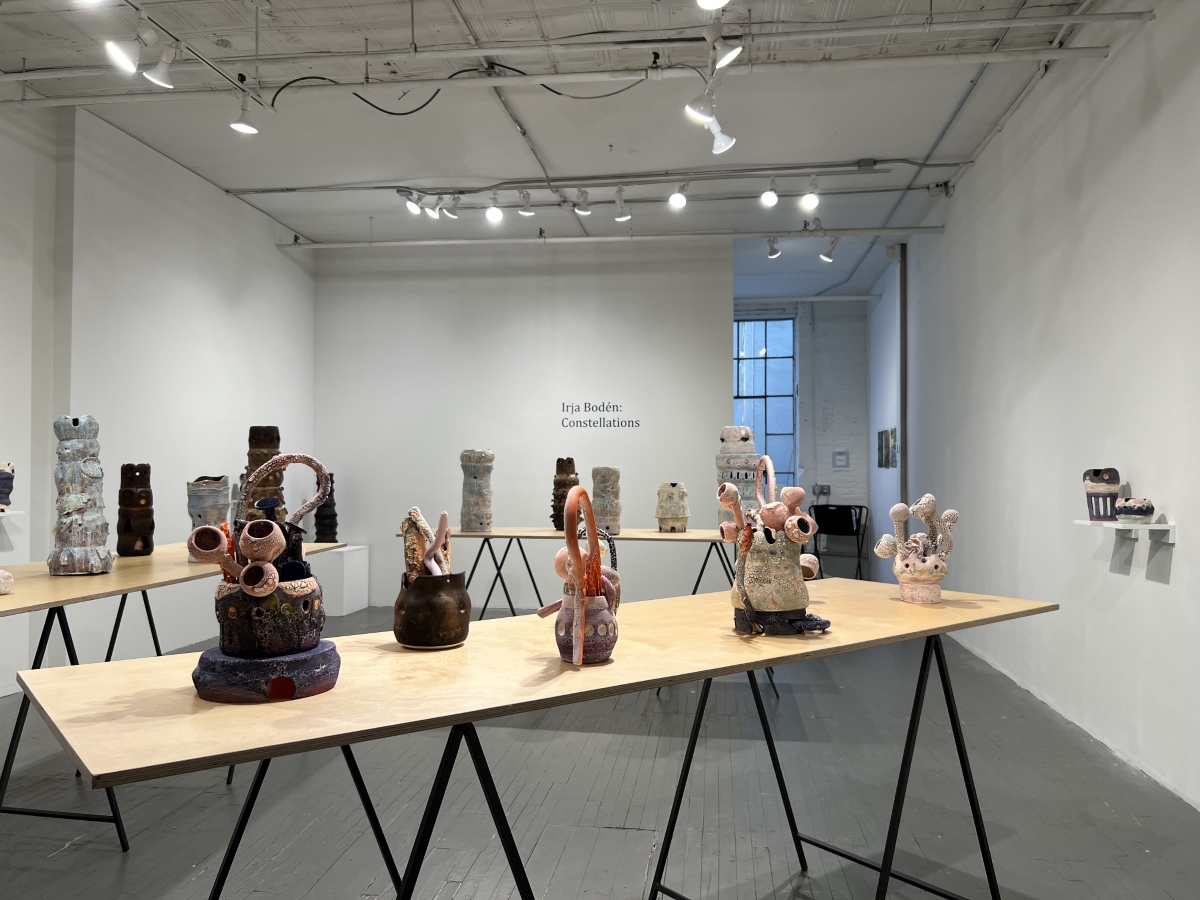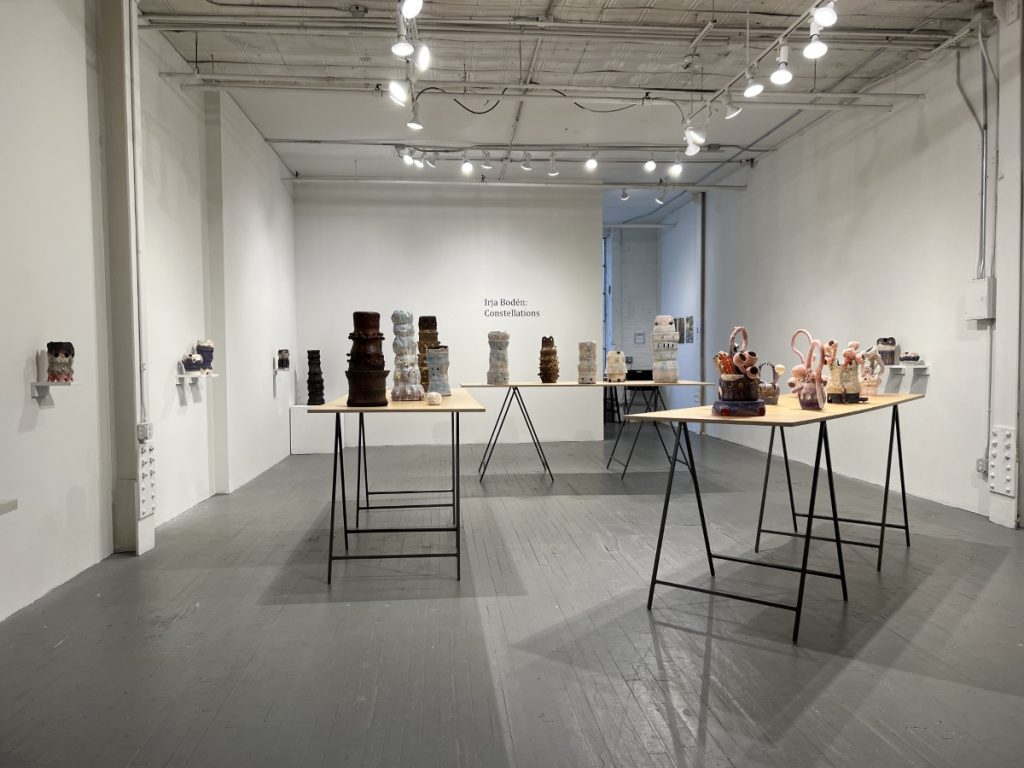 Irja Bodén: Constellations is on view at Amos Eno Gallery, New York
March 30 – April 30, 2023
Curated by Emireth Herrera-Valdés
Amos Eno Gallery is pleased to present Constellations, a New York solo exhibition by Irja Bodén.
Bodén's ceramics begin as functional vessels, which she transforms into non-functional forms. The works reference subterranean, terranean, and celestial realms, as well as the dualities of the immigrant experience: empty vs. full, new vs. old and strange vs. familiar.
Bodén articulates that our memories reinvent themselves into new constellations of self. Empty vessels yet are full, just as the night sky holds our constellations; we take the stars from random and ambiguous to a deliberate, though subjective, interpretation. Other ceramics, with some but loosely placed, with unfixed interior pieces, to receive a new arrangement upon another showing, echoing malleable identities.
With Constellations, Bodén utilizes assemblage to articulate vessels as messengers. In Geoffrey Winthrop-Young's article "Material World: An Interview With Bernhard Siegert," (ArtForum, Summer, 2015), media theorist Siegert relates, "With a pot, empty and full comes into the world. You need a pot to have that difference. [Vessels] are not symbolic objects. They are actors. [P]ots are not closed objects; instead, they show that all things … are … ambiguous things that can exist in two forms and in two realities … .."
Similarly, the artist invites us to experience a transformation of stories, dreams and conversations poured into a vessel. Through this exhibition, Bodén invites you to take part in a journey. Beginning with Earth Shell, this series evokes deep connection with the land; it continues with Passages, whose amorphous forms suggest transcendence. As the sculptures in the Ferrum series remain patient observers, Oracle and Aurora take us to the firmament to complete the journey.
Irja Bodén (b. Sweden) has had her ceramics included in exhibitions in the U.S. and abroad, the Al Held Foundation (Boiceville, NY) with the River Valley Arts Collective, the Samuel Dorsky Museum (New Paltz, NY), and Konstmuseet i Norr (Kiruna, Sweden) among other venues. Bodén holds a B.F.A. from SUNY Potsdam, and has been awarded residencies, grants and fellowships, including Byrdcliffe Artist Residency (2022), Mass MoCA Studios (2021), the Berkshire Taconic Foundation (2021), and the NYSCA Public Art Fellowship (2017).
Contact
amosenogallery@gmail.com
Amos Eno Gallery
56 Bogart Street
Brooklyn, NY 11206
United States