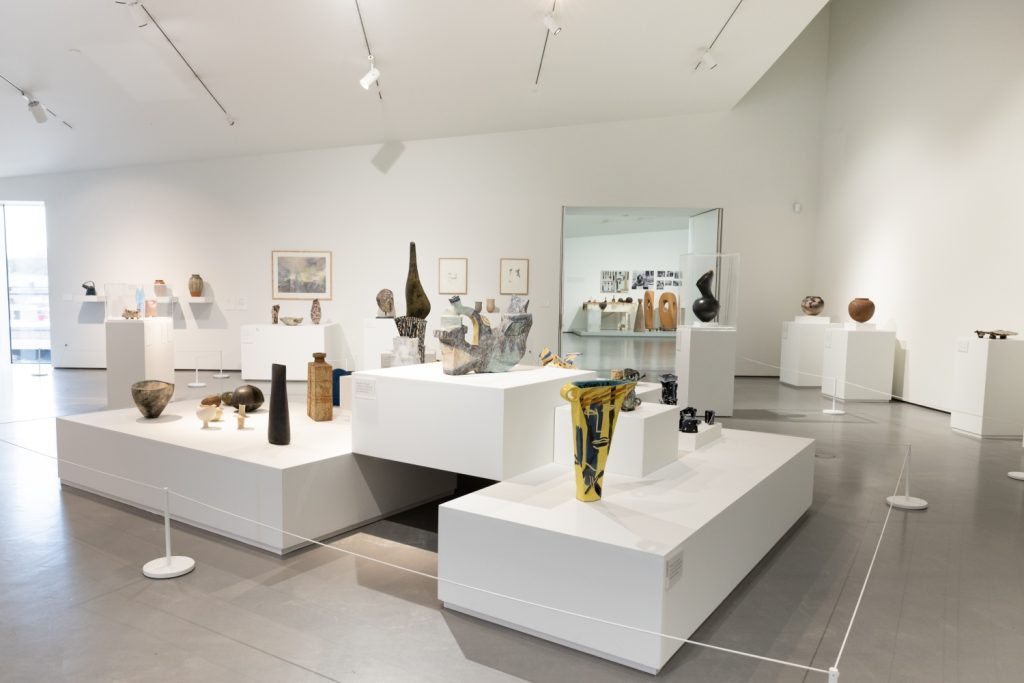 The Art of the Potter: Ceramics and Sculpture from 1930 to Now is on view at The Hepworth Wakefield, Wakefield
January 20, 2023 – January 2024
The Art of the Potter: Ceramics and Sculpture from 1930 to Now celebrates Wakefield's progressive approach to collecting ceramics, highlighting artists who explore the sculptural possibilities of this versatile medium since the 1930s. The Hepworth Wakefield has significantly developed Wakefield's holdings of ceramics in the last few years and a number of new gifts and bequests will be displayed, including an important multi-piece of work by Gwyn Hanssen Pigott, 2012, a large moon jar by Akiko Hirari from 2020 and Asymmetric Vessel made by Magdalene Odundo in 2022 which is displayed at the gallery for the first time following its debut at the 2022 Venice Art Biennale.
On display are some of the earliest ceramics to join the collection by Michael Cardew and Samuel Haile. A number of works from the 1950s – a particularly rich period for British studio ceramics – are shown by artists including Hans Coper, Bernard and Janet Leach, and Lucie Rie.
The exhibition includes a significant number of recent acquisitions into the collection through gifts, bequests and fundraising including by Alison Britton, Elizabeth Fritsch, Gwyn Hanssen Pigott, Ewen Henderson, Akiko Hirai, Ryoji Koie and Magdalene Odundo.
Contact
hello@hepworthwakefield.org
The Hepworth Wakefield
Gallery Walk, Wakefield,
West Yorkshire, WF1 5AW
United Kingdom
Photos courtesy of The Hepworth Wakefield