Jennifer Ramsay, born in England and installed in Brittany for the last 16yrs previously spent 15 years working as a scenic artist in London and abroad. In search of a more personal form of expression, she returned to university to study ceramics –a fascination she has had since she was a young girl growing up in Spain and Portugal. Her studies led her to complete a master's degree in Ceramics & Glass at the Royal College of Art in London. Since moving to Brittany, she has set up a live/work studio. Here, in this rural landscape, she continues to develop a personal language through her sculpture and drawing, exploring her curiosity about the natural and human elements of the unique environment in which we live.
She has been continuously and almost exclusively represented by Gallery NEC, Paris, since 2012, with whom she has had three solo shows and several group shows. Her work has been shown during successive years at the Grand Palais for Art Paris. She exhibited at the Biennale de Vallauris in 2006 & 2010, with her work 'Instinct' acquired by the Magnelli Museum. The majority of her work is held in private collections.
Visit Jennifer Ramsay's website and Instagram page.
Featured work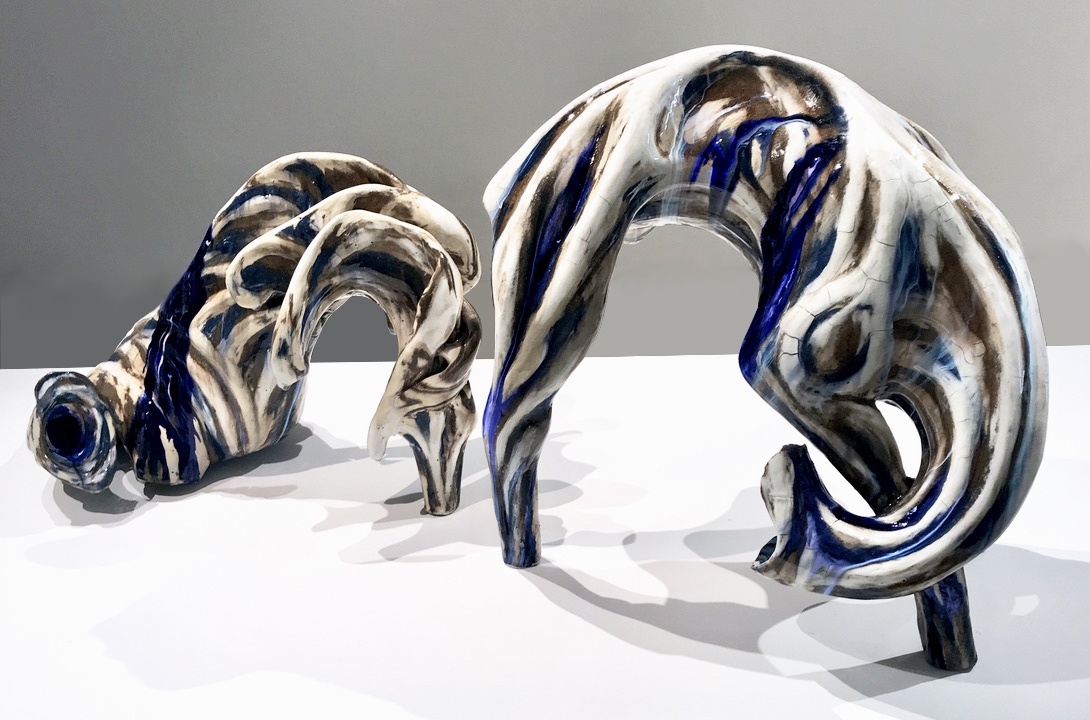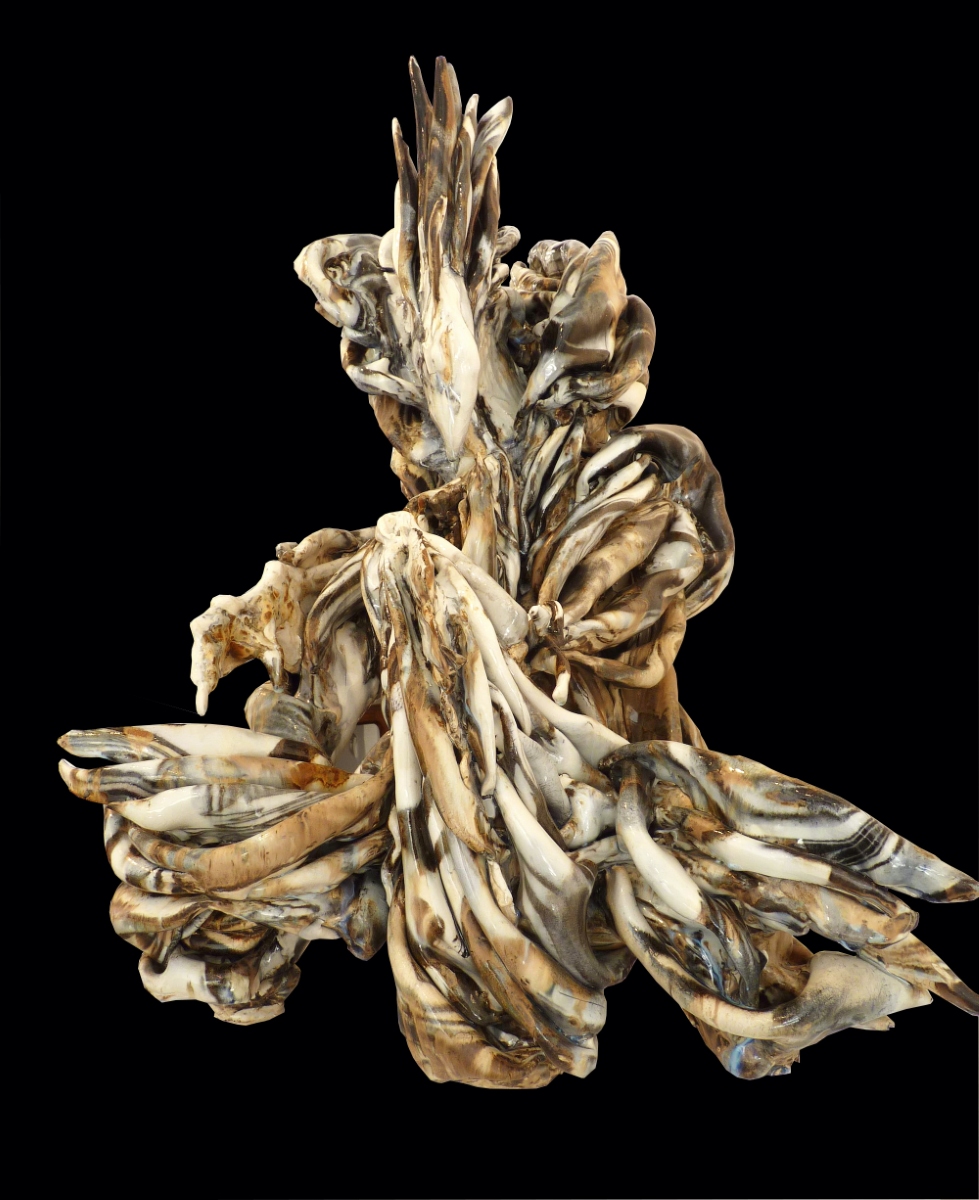 ---
Through large-scale ceramic sculptures and drawings, essentially abstract figurative in form, I explore the increasingly distanced relationship we have with our bodies, a troubled and continual conflict between the natural, animal, and human societal aspects of our being, the process of our continued evolution and our shifting relationships with the other species in the world in which we live.

I develop ideas through extensive sketches and studied drawings. Due to the technical complexity of making large-scale ceramics, the importance of drawing, apart from expressing the overall concept, is to act as a working draught helping me to translate the idea into clay. My drawing process involves creating and effacing many layers, and as drawings/ideas develop, the most interesting subjects evolve and take on an identity of their own.

I begin by building an inner core to the work. This core is a complicated balance between creating a form that allows for the general feeling of the piece but also a design that provides structure and strength. This form allows me to not compromise on the original concept whilst simultaneously allowing me to work in clay using the greatest freedom of expression possible.

I further develop the sculpture through thrown, torn, and scrap elements. My choice of clays is dependent on the overall concept and desired effect -I often work with a mix of clays on the same piece as well as clay tinted in the mass using oxides.

Each sculpture or idea presents its individual challenges and pushes me to constantly need to discover new techniques (at least new to me). The discovery of new ways of communicating a feeling or an idea in clay continuously refreshes and intrigues me. I am constantly renewing and adding to a palette of techniques from which I can draw.

Clay is an ideal material to explore ideas of the bodies' transience and mutability. Its natural fluidity, beauty and fragility, the complexity of the making, the crucial timing involved, and the ability to transform make this artform intriguing, dynamic, and inspirational.