I introduced a more conscious psychological element/state into my work during this period.
Black Mood I & II
I drew on the symbolism of the octopus- a complex intelligence beyond our knowledge, a mythical creature of the deep. It alludes to depression in that you can be drawn in and down into depths of blackness and to the mysteries of the human mind.
Wing and a Prayer
Trotter – this is a study of the sport of racing trot- the extreme of sweat, speed, madness, noise, the bridle, which can be made up of chains, 2 bits earplugs, all controlled by the jockey to induce madness in the horse, direct control of the horse's adrenalin and stress.
Flux I & II
These were based on studies of vertebrae and the spine from the skeletal remains of a cow found in the woods near me. I was intrigued by the complexity of each vertebra; the nerve channels the beauty of the interlocking forms allowing such a range of movements while simultaneously holding the body together.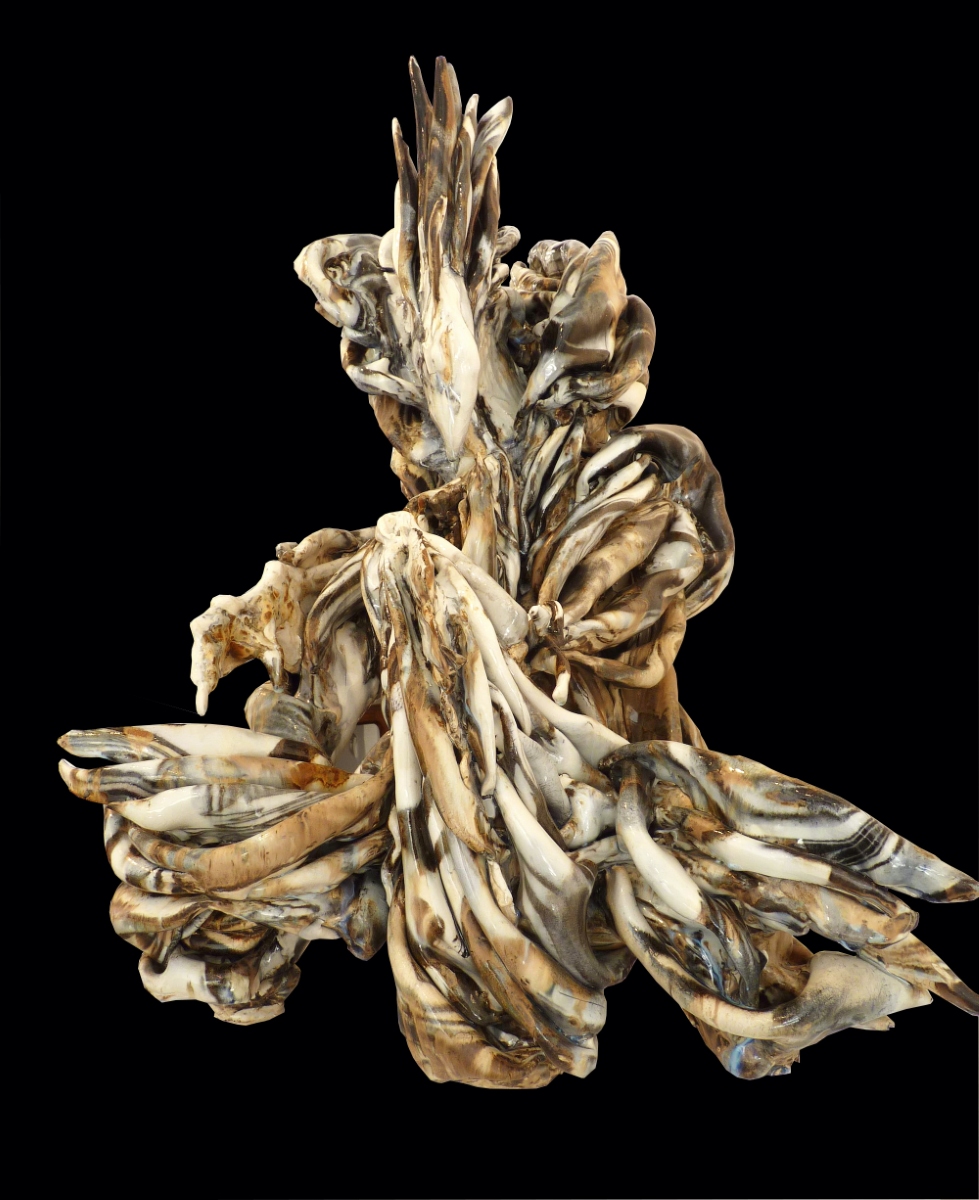 Extase
This ambiguous sculpture based on two fowl either fighting or in a mating ritual is also a reference to Bernini's 'Extase de St Therèse 'and the ambiguity between adoration and orgasm—religious /erotic ecstasy in her encounter with an angel.
Parent Tree I & II
These works came from seeing massive tree roots torn from the ground by farmers. That led to thoughts of the importance of these roots, to which family they belonged, and what life they nurtured and supported. It also references the parent's role in a child and the roots which bind them through the ages.