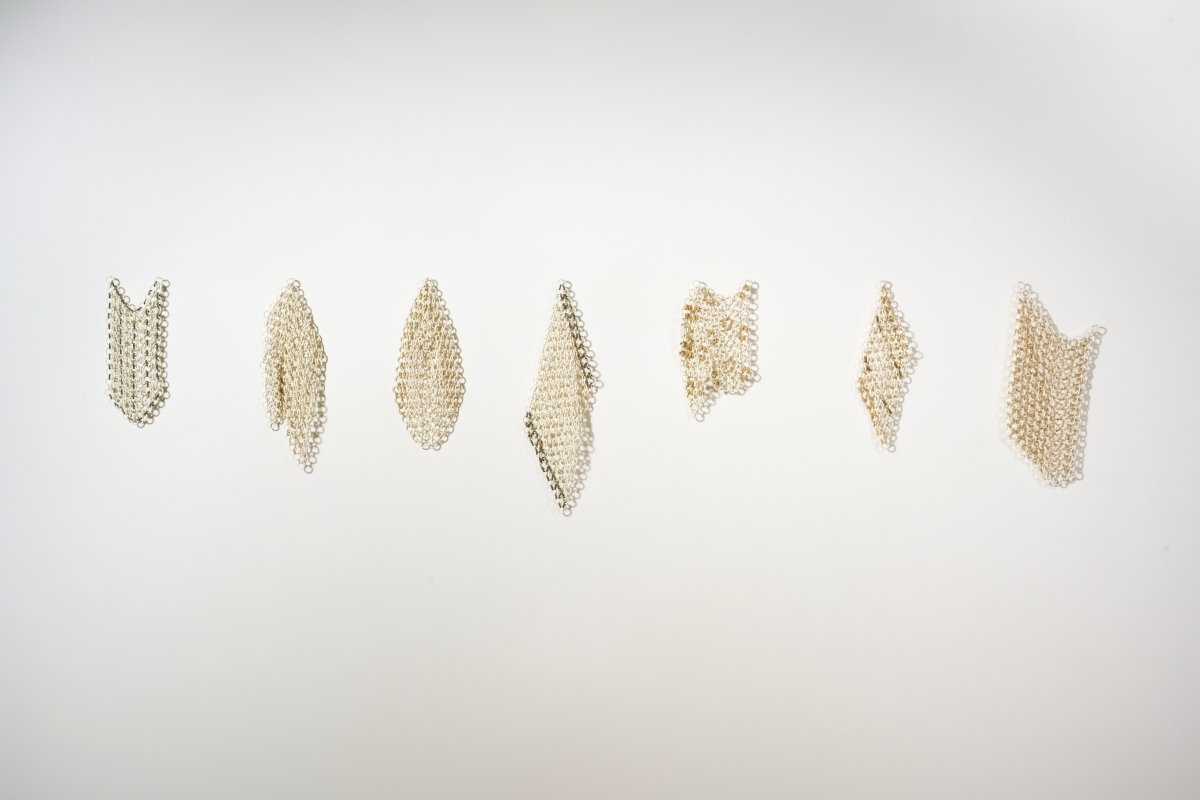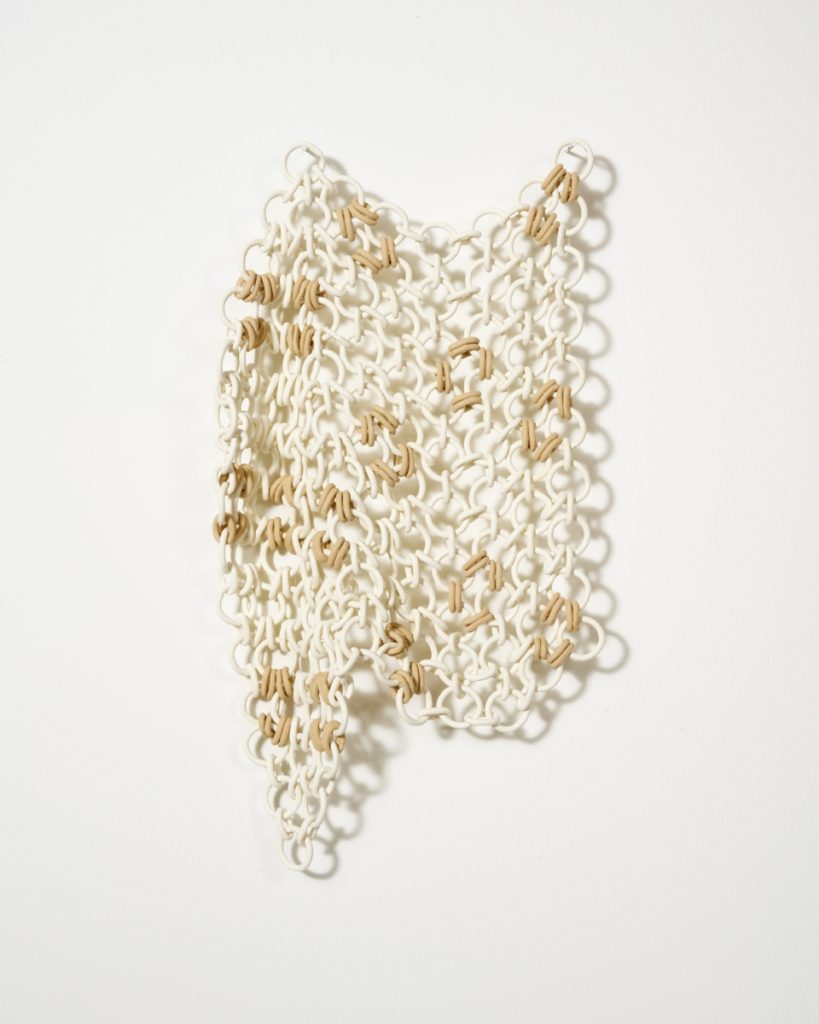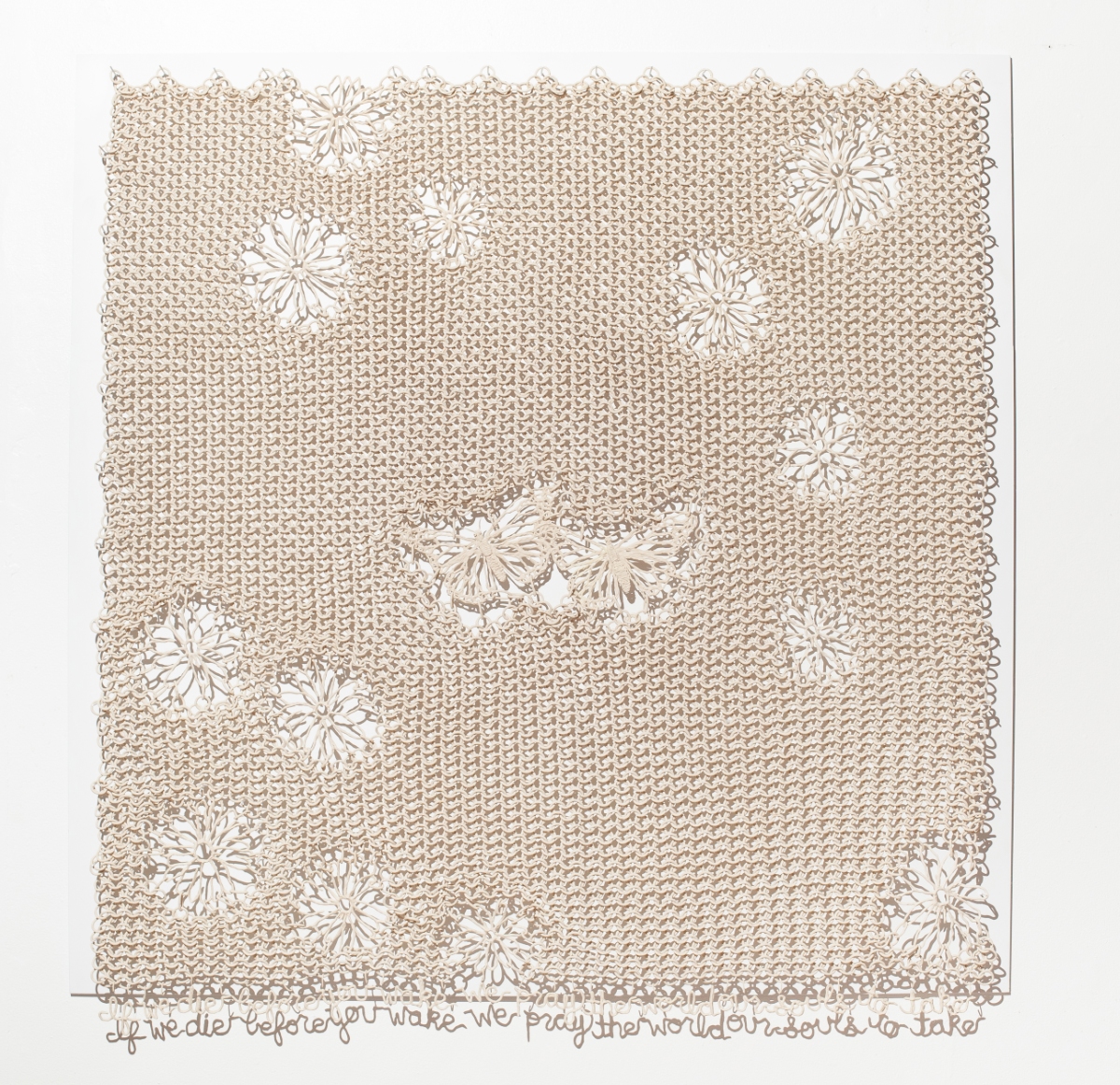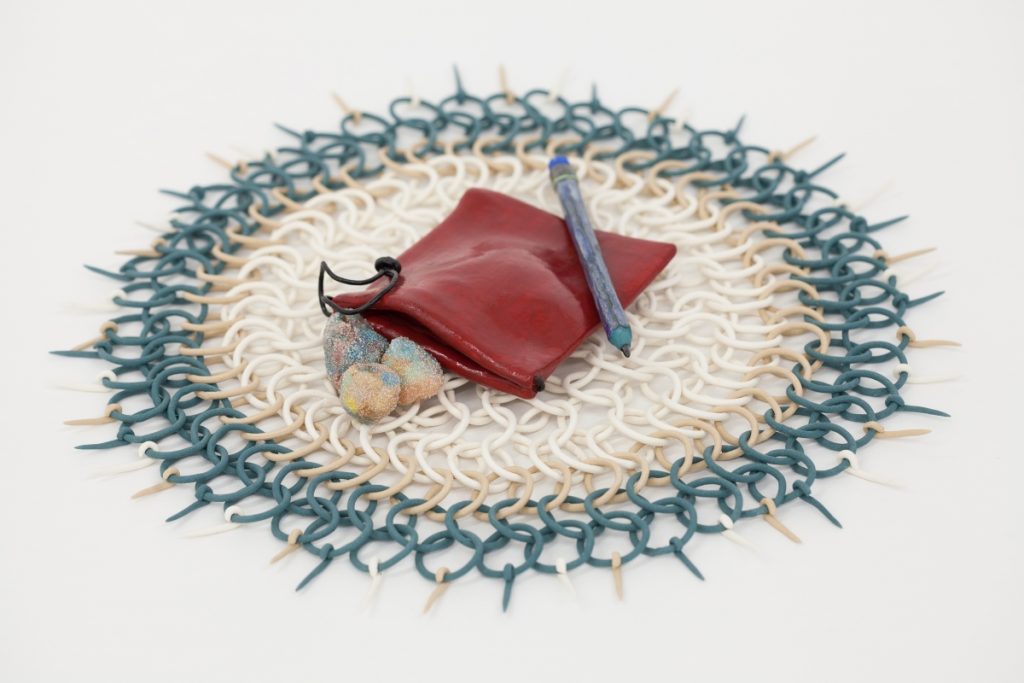 Casey Whittier: Systems of Reliance – Links, 2016-2021
The objects and wall hangings in this section examine different points of refusal or internal responses to the external world. Works like Every Damn Day (dish rags) and Something to Carry my Guilt In (backpack for school) are representations of the hidden everyday labor of contemporary living. Works like Weather the Weather and Longest Flight Greatest Chase confront the world beyond the domestic and highlight both a desire to be protected from the harshness of the Anthropocene and the global climate crisis, and the ways in which we pursue beauty and connection at all costs. For me, these are objects that stand as symbols for protection and power – they are objects that give us the confidence to walk out the door and seek, even if they do little to protect us along the way.
If We Die and Mystic/Skeptic touches on the spiritual level. The text in If We Die comes from a popular children's prayer, while Mystic/Skeptic plays on the modern commodification of spirituality, with a collection of small mundane objects placed together to operate as a sort of modern talisman.
Every Damn Day, 2021, Earthenware, Mason stain, As installed: 18 in x 130 in x 1 in
If We Die, 2020, Earthenware, Steel, 48 in x 48 in x 3 in. Photo Credit: Brandon Forrest Frederick
Mystic/Skeptic, 2017, Earthenware, terracotta, glaze, glass, 4 in x 14 in x 14 in. Photo Credit: Brandon Forrest Frederick
Something To Carry My Guilt In, 2018, Terra cotta, stoneware, linen, polyfill, 18 in x 15 in x 6 in. Photo Credit: Brandon Forrest Frederick
Weather the Weather / Whatever the Weather, 2018, Earthenware, steel, 46 in x 38 in x 46 in. Photo Credit: Brandon Forrest Frederick
Longest Flight (Greatest Chase), 2016, Terra cotta, terra sigillata, 36 in x 42 in x 9 in