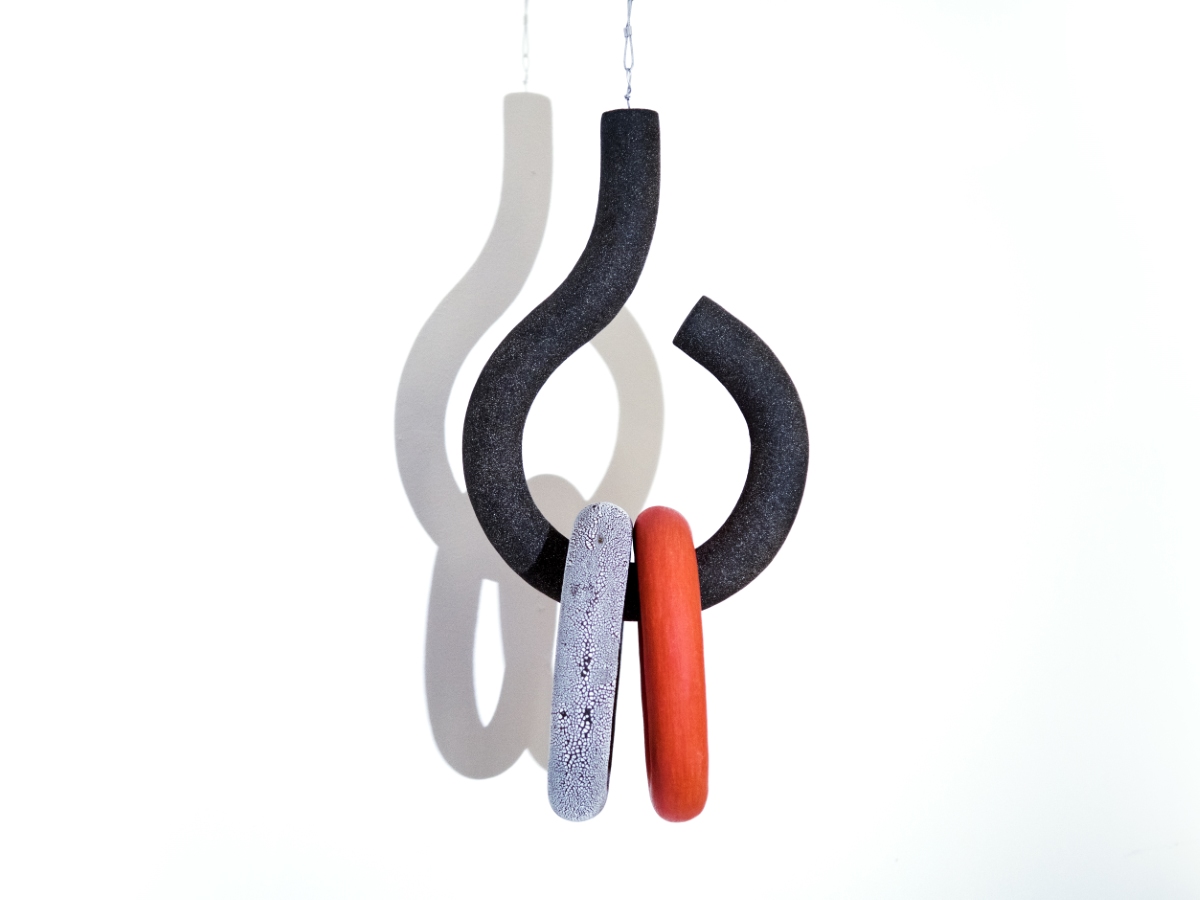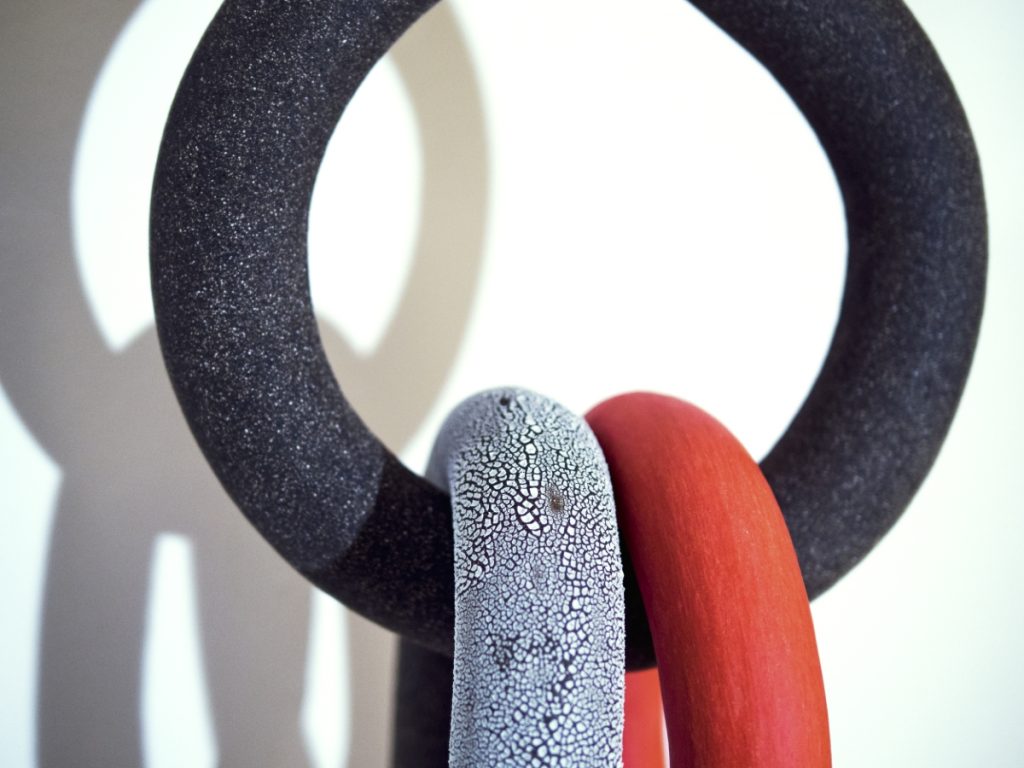 We live our lives at ever-increasing velocity, where time to reflect and create comes at high cost. To stay on an idea and develop it to its artistic conclusion is a rare luxury. Instead, I often find myself rushing to at least outline the pieces inhabiting my fantasy.
This project is an attempt to rethink some creative habits. In the creative process, I have taken to assembling art works by combining already crafted modules. The goal is to be able to experiment more with shapes and materials, while also producing interesting and large-scale works.
The modularity allows for an iterative design process, and enables works that would be difficult or impossible to create in one piece. Each new module enables new combinations. Over time the assemblies become more unpredictable, as the number of configurations grows exponentially with each addition.
Captions
Together, 2019, stoneware, glazes and engobes,60x40x40 cm, Diana Butucariu
Together details, 2019, stoneware, glazes and engobes,60x40x40 cm, Diana Butucariu
Together – side view, 2019, stoneware, glazes and engobes, 60x40x40 cm, Diana Butucariu
Open Up, 2020, stoneware, glazes and engobes, 66x40x35 cm, Diana Butucariu
The making process of the piece Open Up
Modular concept I, 2020, stoneware, glazes and engobes, 70x50x35 cm, Diana Butucariu
Modular concept I – Back view, 2020, stoneware, glazes and engobes, 70x50x35 cm, Diana Butucariu
Modular concept I and III, 2020, stoneware, glazes and engobes, 70x50x35 cm, 60x25x30 cm, Diana Butucariu
Modular concept I – details, 2020, stoneware, glazes and engobes, 70x50x35 cm, Diana Butucariu
Modular concept I, II and III, 2020, stoneware, glazes and engobes, 70x50x35 cm, 60x25x30 cm, 58x25x25 cm, Diana Butucariu
Modular concept III, 2020, stoneware, glazes and engobes, 60x25x30 cm, Diana Butucariu
In connection red, 2022, stoneware, glazes and engobes, 55x40x30cm, Diana Butucariu
Sketching, Photo credit: Erik Lindeborg