Rocks — The overarching theme of this series is the idea of earth as subject. What happens if we focus our attention to the earth as a holistic living system in which we are a part of rather than separate from? The fundamental unit of earth is 'the rock'. All things are built on and from rocks. We collect, extract, and synthesize various rocks to serve our purposes. Throughout this series I explore the myriad ways in which we interact with rocks and the earth whether it be through recreation, resource extraction, or the ways in which the earth's processes take place around and underneath us.
Filtered AF, HDR, & LUX
Simulacrum — This work points to photography, social media, enchantment, and futile attempts to recreate the wonderment of non-human landscapes. HDR, Instagram filters, etc., create a hyper-reality, re-presenting lived experiences through artifice upon artifice. The viewer is confronted with the consumption of the natural landscape particularly through the artifice of social media.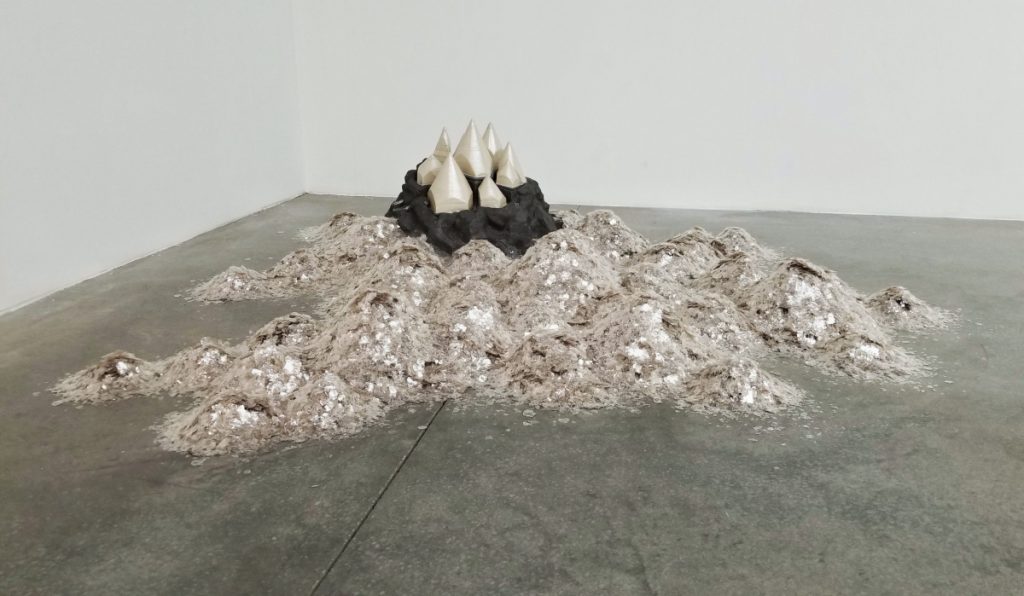 The Spoils & Overburden
Extractivism — This work seeks to evoke desire and despair through materials that are simultaneously seductive and dangerous. Natural resource extraction provides economic and lifestyle benefits yet also contributes to environmental destruction and global climate change.
Ventricle Gunge, Cartographic Seamount, Exudate, Lake Of Fire, & Ice Cap
Earth As Living Body — This work looks at fast and slow time. Geologic events have shaped and continue to shape our climate and landscape. The Earth is a hyperobject that operates on time scales far beyond human understanding, though at times we can witness mountains explode or islands grow from the sea.
Photos courtesy of the artist