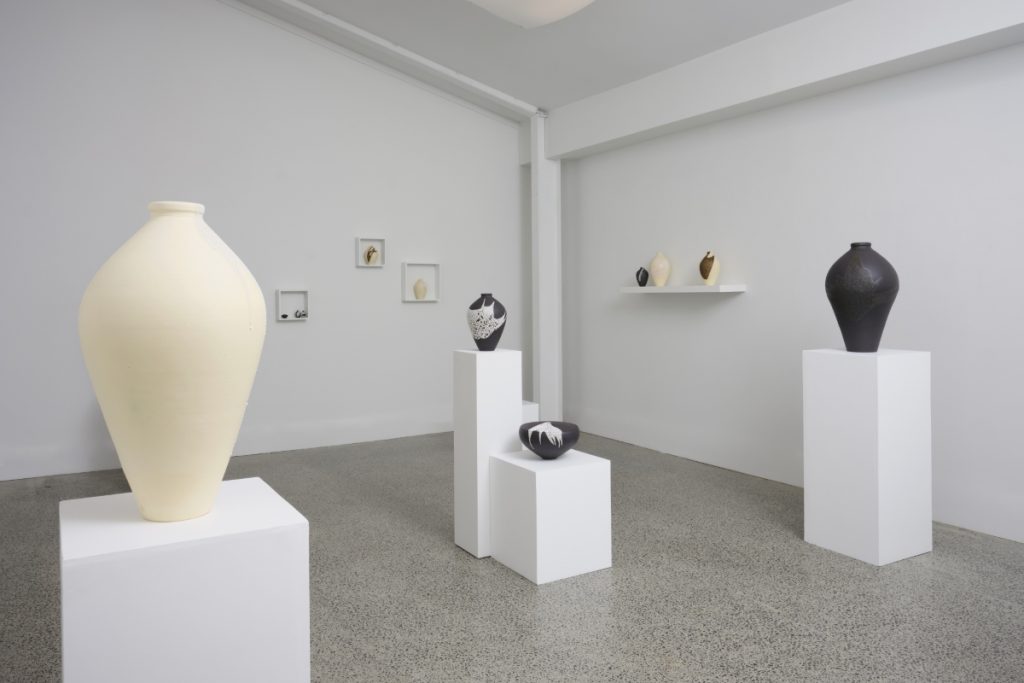 Julie Cromwell: Origins and Evolution is on view at Sanderson Contemporary, Auckland
February 15 – March 13, 2022
Sanderson are pleased to present an exhibiton of new works by New Zealand ceramicist Julie Cromwell.
Origins and Evolution is part of Julie Cromwell's ongoing study of the ceramic vessel's physical form and the embodiment of intangible qualites such as the sensual and ethereal.
This new body of work acknowledges the historical lineage of the artists chosen medium, drawing on forms from antiquity and the age-old ideals of harmony and proporton.
With this exploration Cromwell marries the contemporary technique of the textured crawl glaze. Referencing the passing of time surface tensions peel away revealing the body of the vessel. Working with the elements earth, fire and water and the seasonal changes the artist has harnessed natural phenomena and distilled them into this refined new series.
Cromwell graduated from Derbyshire University, UK, with a major in Studio Ceramics. In 2019 she completed her Master of Fine Arts degree at Whitecliffe College of Arts & Design in New Zealand. Cromwell was the first-prize winner of the Glaister Ennor Graduate Art Awards 2019 and is currently a finalist in the Richard T Nelson Award 2022. Julie lives and works in Northland, New Zealand.
Contact
info@sanderson.co.nz
Sanderson Contemporary
Osborne Lane, 2 Kent Street
Newmarket, Auckland
New Zealand