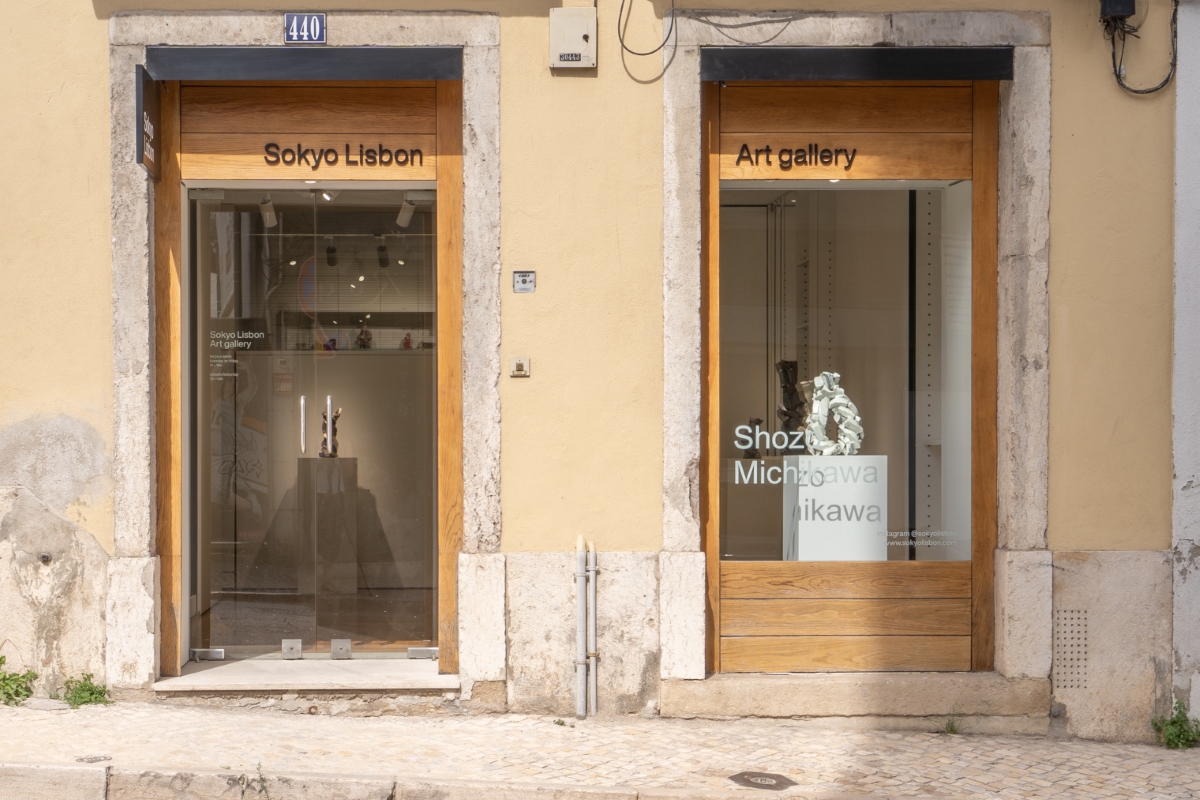 July 12 – September 3, 2022
Sokyo Lisbon is pleased to present Shozo Michikawa's first solo exhibition in Portugal.
Having more than 40 years of experience working with ceramics, Michikawa is one of the most acclaimed Japanese artists internationally. In hisselftitled solo exhibition, Shozo Michikawa, the artist brings 15 artworks through which he invites the visitor to an energetic, dynamic and poetic journey to Japanese tradition and to his own life's path and experience. It is an invitation to discover the artist's exceptional and unconventional skills on the potter's wheel, and to enjoy carefully selected glazes that best bring out the nature of each piece, from the snowy scenery of Kohiki glaze, to the volcanic ash appearance of the natural ash and charcoal firing. Each ceramic sculpture tells the story of itself and all the visitor has to do is find it.
The artist grew up in the region of Hokkaido, Japan, where he was able to experience nature in its purest form, witnessing a volcanic eruption in his 20's, for example. By looking into his work, one can easily see how feeling and breathing the power of nature while growing up, clearly influenced Michikawa's artistic process and creative independence. Either resting on a shelf in a private dining room, or being displayed in the white space of an international museum, his artworks bring the feeling of natural phenomena rather than deliberately crafted works. Michikawa has developed a unique approach to ceramics and sculpture. He says he builds from the negative space outward, but never considers the outside of a piece.The characteristic shapes of the artist's works are made by using the speed and centrifugal force of the potter's wheel and expanding it from the centre with a wooden stick. The colors are generated in the high-firing kiln, where often natural earthy hues develop or melt with applied materials, such as silver, in the tanka or carbonization process of reduction firing.
Michikawa balances both traditional ceramic heritage techniques with innovative forms, and his works are often imbued with a strong sculptural presence, but they always retain some type of function.
In the 'Sculptural Form' series, each work commands a notable presence. Their often upright stance suggests the possibilities of infinite rotation. The horizontal cuts, executed before the clay is set upon the wheel, disrupt the sculpture in different sections, and, much like music, they grant rhythm to the form and provide for variations of movement and composition.
Contact
art@sokyolisbon.com
Sokyo Lisbon Gallery
Rua de São Bento 440
1250-221 Lisbon
Portugal
The photo captions are available in the catalog (pdf), courtesy of Sokyo Lisbon.