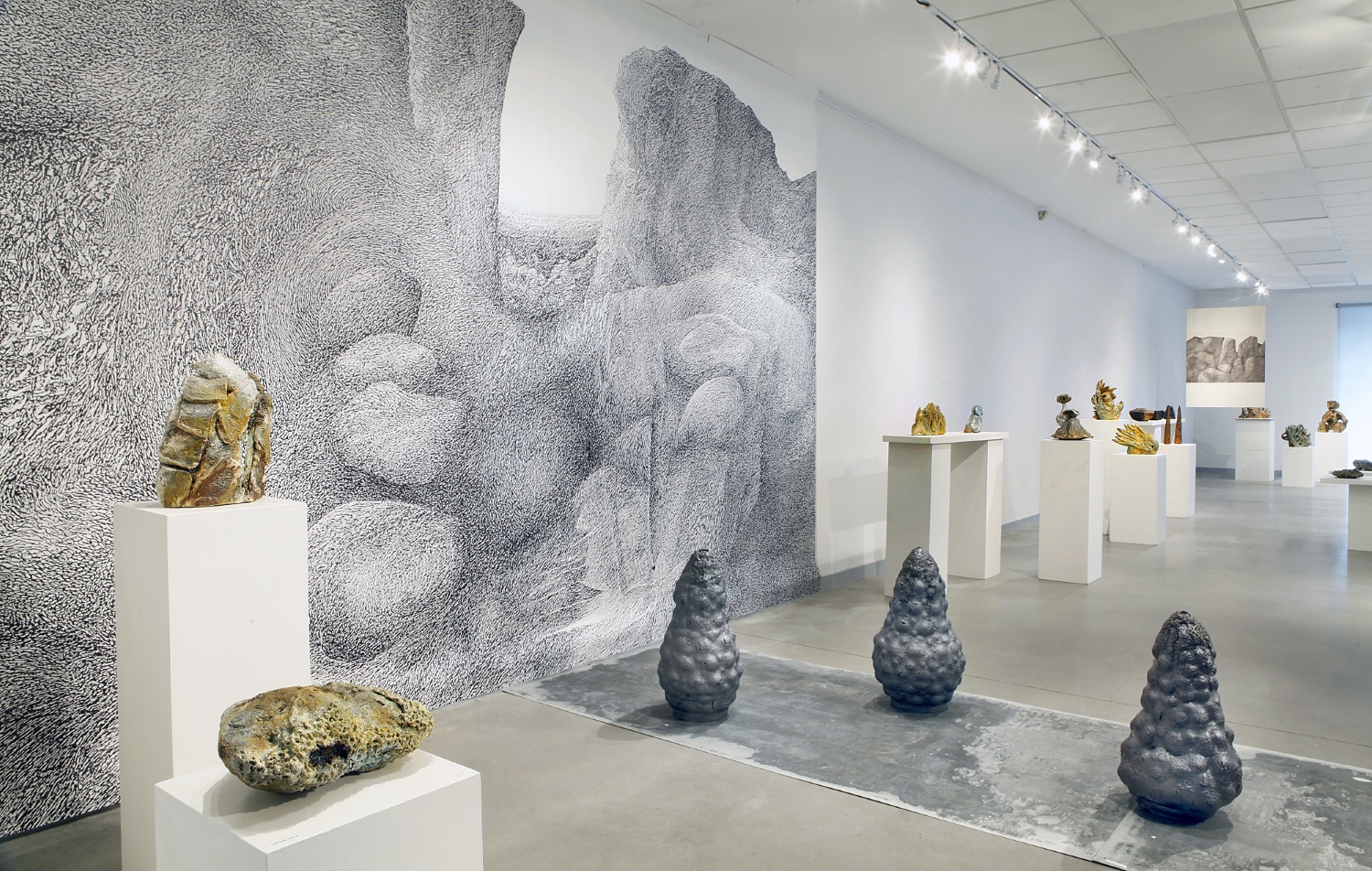 February 12 – April 18, 2022
The Contemporary Ceramics Center of Giroussens (Tarn – France) offers carte blanche to Sylviane Perret. Rather than a personal exhibition, she chose to invite three other artists who are just as interested in the mineral as she is: Jean-François Delorme, Lena Gilkaer, and Jean-Michel Prêt.
Before everything else, minerality was there. Together with water, it created life.
Ceramists' close relationship with minerals goes without saying. For ceramists, hands in clay, the mineral is their partner. Together they deal with the reality of their creations. Their relationship will burst into flames – dare we say – to the point of fusion.
Unlike alchemists to whom they have all too often been compared, ceramists do not expect transmutation. They welcome and enhance whatever clay will offer them.
Those skillful hands and that near-fusional state take them to great depths. They enable them to perceive avatars in the impermanent and inconstant solidity of rock, to measure the powerful energy of its immobility. They listen to its sounding silence.
Four artists happily united here, for a Celebration of Minerality. And of Life.
Contact
giroussens.ceramique@wanadoo.fr
Centre Céramique Contemporaine de Giroussens
7 place Lucie Bouniol
81500 Giroussens
France
Photos by Jean-Philippe Arles