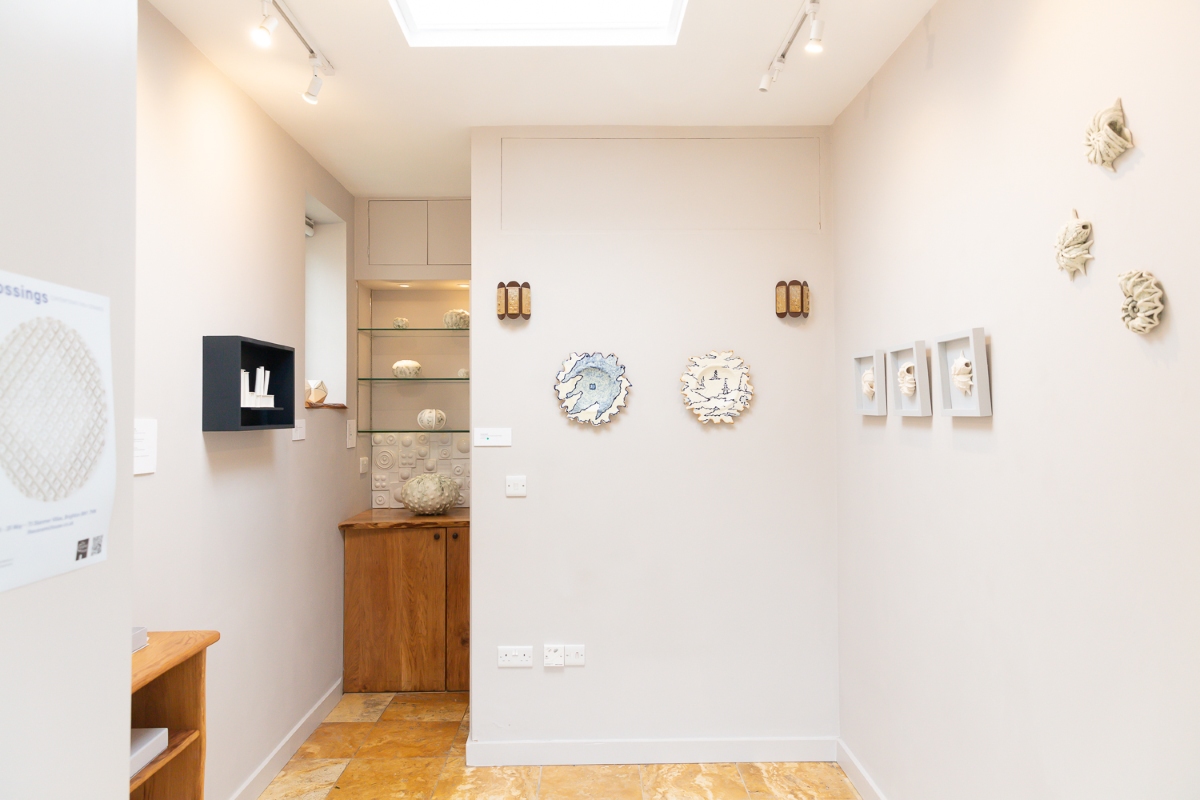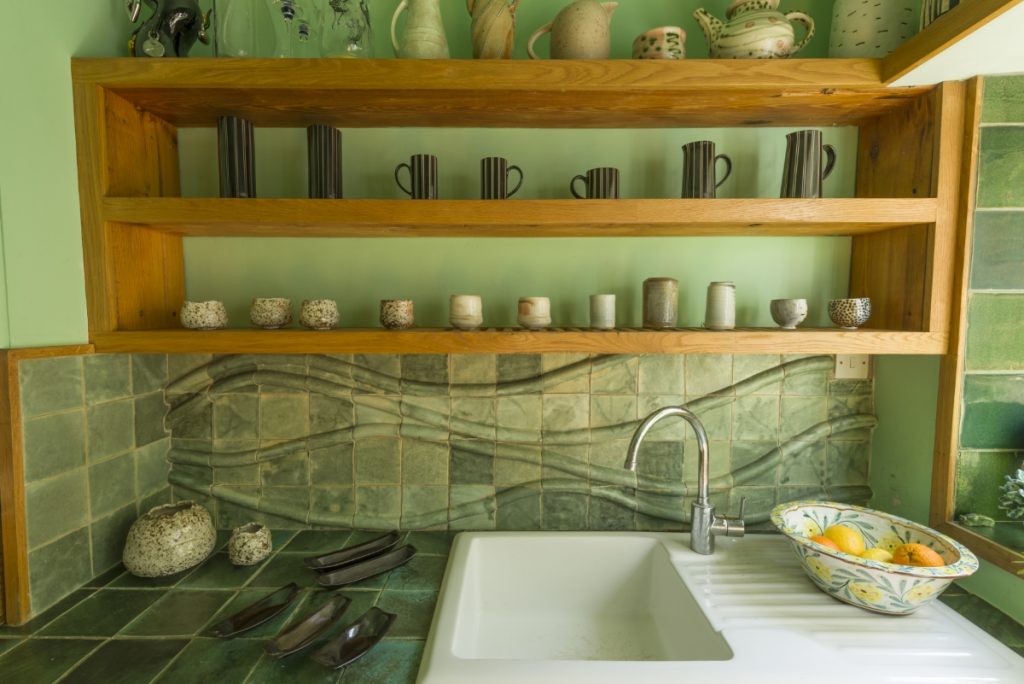 Crossings: an exhibition of contemporary Irish ceramics is on view at The Ceramic House, Brighton
May 6-28, 2023
Crossings is part of EDGES, an ambitious international ceramic and sound art project between three nations at the western and eastern edges of Europe: Ireland, Estonia and the UK.
EDGES focuses on international exchange and residencies with artists collaborating across the disciplines of ceramics and sound art. Outcomes include exhibitions, presentations, performances, geo-located sound walks and community engagement activities.
Crossings offers an overview of contemporary Irish ceramic practice. Eleven established ceramic artists working in sculpture, wall pieces and functional ware will display their work in the unique domestic context of The Ceramic House. All the exhibiting ceramic artists selected have an interest in exploring traditional techniques with a contemporary sensibility, offering UK collectors, specialists and artists a rare overview of the breadth of contemporary Irish ceramic practice today.
The exhibition is curated by artists and curators Kay Aplin and Joseph Young.
Artists: Cormac Boydell, Helena Brennan, Anne Butler, Mike Byrne, Mary Conroy, Isobel Egan, Adam Frew, Jane Jermyn, Michael Moore, Mandy Parslow, Grainne Watts
EDGES is a 2 year-long investigation into coastlines, meeting places, what it means to work at the edge of something, to be on the fringes, and understanding artistic practice as a so-called 'cutting edge'. The project began in 2022 with Peripheries, a collaborative residency between Irish sound artists and Estonian ceramic artists at The Ceramic House supported by funding from Creative Europe, alongside an exhibition of contemporary Estonian ceramics, which was extremely well received and won The Ceramic House second place in the Best House awards.
EDGES will continue throughout 2023 with residencies in Estonia, Ireland and at Watts Gallery, UK, alongside a culminating exhibition which will tour to Wexford Arts Centre, Ireland in spring 2024.
The Ceramic House is a gallery, hosting international residencies for artists and a centre for ongoing research into ceramic and sound art collaborative practice. The house has been embellished throughout with Kay Aplin's architectural ceramic work both internally and externally.
Crossings is part of Brighton's Artists Open Houses and coincides with the Brighton Festival.
Contact
kay@theceramichouse.co.uk
The Ceramic House
75 Stanmer Villas
Brighton BN1 7HN
United Kingdom
Captions
View of In Camera gallery. Photo credit Syl Ojalla
View of utility room. Photo credit The Ceramic House
View of Adam Frew in utility room. Photo credit The Ceramic House
Kitchen overview. Photo credit Bernard G Mills
Jane Jermyn. Photo credit Sophie Sheinwald
Mandy Parslow. Photo credit Bernard G Mills
Adam Frew. Photo credit Kay Aplin
Helena Brennan. Photo credit Sophie Sheinwald
Helena Brennan. Photo credit Bernard G Mills
Mary Conroy. Photo credit Sophie Sheinwald
View of kitchen shelves. Photo credit Bernard G Mills
View of kitchen shelves. Photo credit Bernard G Mills
Jane Jermyn. Photo credit Bernard G Mills
Mandy Parslow. Photo credit Bernard G Mills
Michael Moore. Photo credit Kay Aplin
Mike Byrne. Photo credit Bernard G Mills
Adam Frew. Photo credit Bernard G Mills
Anne Butler. Photo credit Bernard G Mills
Grainne Watts. Photo credit Bernard G Mills
Cormac Boydell. Photo credit Bernard G Mills
Isobel Egan. Photo credit Bernard G Mills
Michael Moore. Photo credit Bernard G Mills