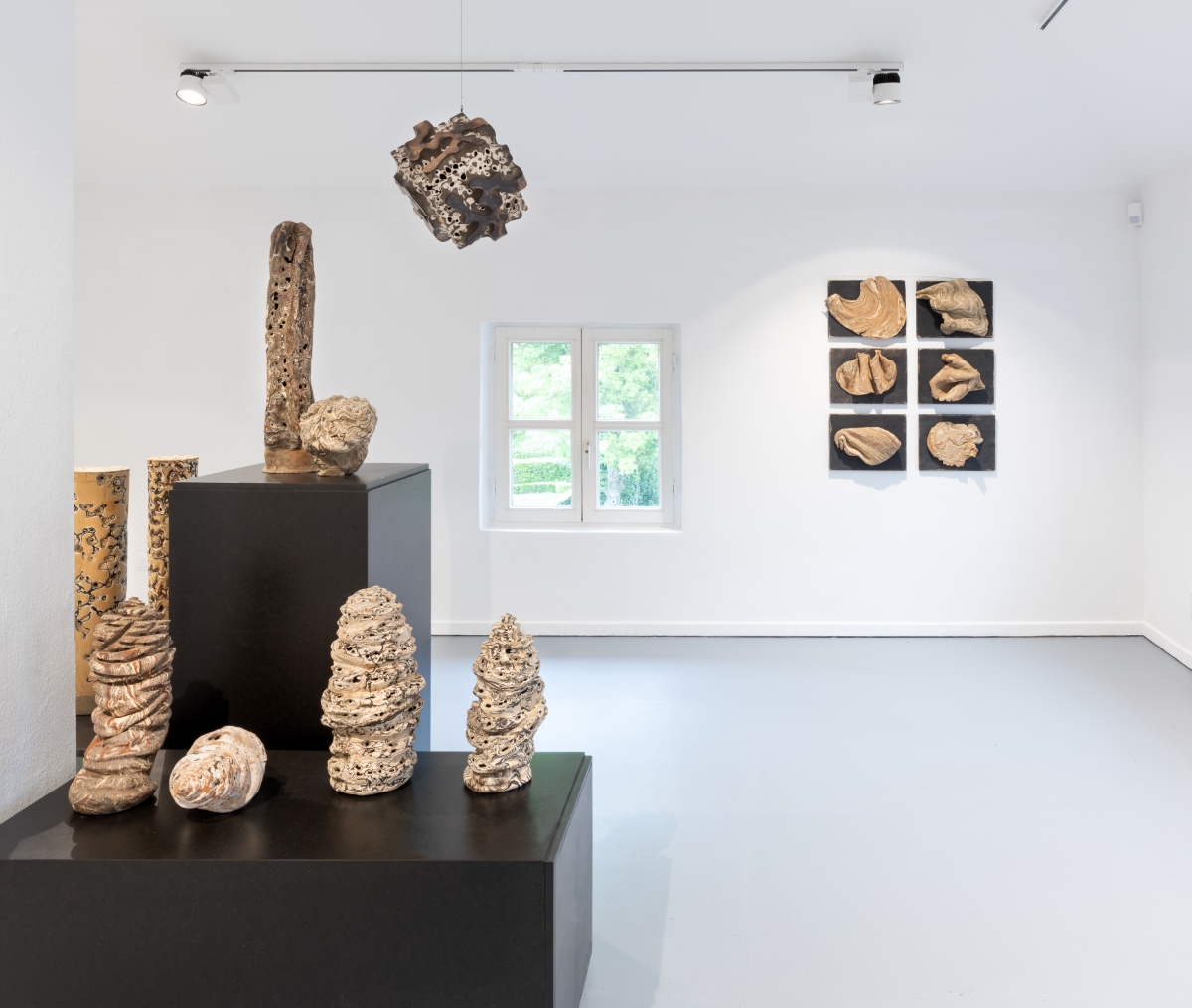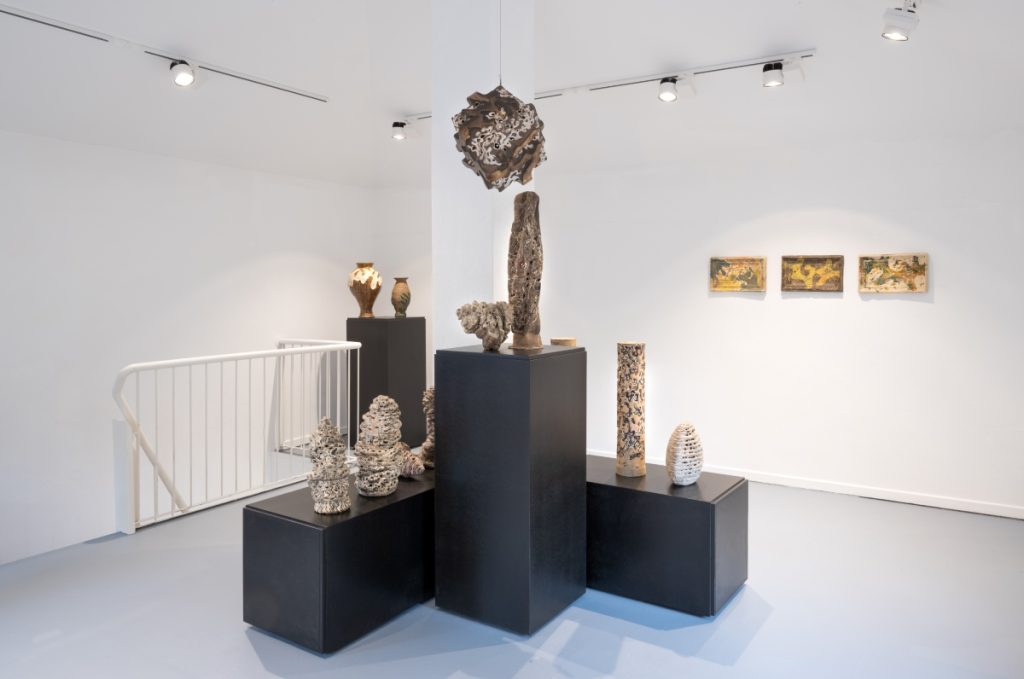 Ioan Iosif: Ceramic Objects is on view at Kunstverein Greven, Greven
Apriul 28 – May 21, 2023
Kunstverein Greven is pleased to present Ioan Iosif's solo exhibition, Ceramic Objects.
"How nice, all the rooms are full of people today," said the Romanian artist Ioan Iosif at the exhibition's opening reception. For two years, he has been creating ceramic works of art in his studio near Greven, where he puts a lot of energy. "Fragile works of art like Ioan's sculptures have never been seen here. They must be treated with care," said Stephan Kube, the founder of the Kunstverein Greven art association. Careful touching was still allowed. Only then did the various surfaces, from the rough clay to the multicolored glazes, become accessible.
The use of families of forms, assembled out of modules in different ways, offers countless ways of expression. Ioan Iosif is interested in the stories behind it, how the individuals develop, and what experiences they collect. This also results in the title "Time Capsule – Part of a Journey." The future and the present are embodied, and after a long preparation, the works are ready for public display.
People like to travel; this opens up new insights and takes them further. Ioan Iosif explained the process and the methods he uses for creating some of the few objects: "My inspiration is life itself; each part is a phase of it. It is important to be flexible, always on the move, like water", he said.
Geometric shapes and abstract surfaces characterize many of the works on display. The serial compositions made of ceramic modules received their individual character through the application of specific glazes.
Text by Brigitte Strehn, Greven.
Ioan Iosif was born in 1993 in Cluj-Napoca, Romania. He studied ceramics (BA and MA) at the University of Art and Design in Cluj Napoca. While he was a student, he took part in the Erasmus+ Program and went abroad to study ceramics and do traineeships in Turkey (Anadolu University, Atölye Barro in Eskisehir), Italy (Accademia di Belle Arti di Macerata, Accademia di Belle Arti di Bari) and Germany (Muthesius Kunsthochschule in Kiel; GalerieWerkstatt – Caroline Ruegge in Luebeck).
After completing his studies in 2018, he decided to move to Germany. Two years later, he began working intensively with ceramics in his ceramic studio (Kreativ Studio). Since then, he has been preoccupied with creating two types of ceramic objects/sculptures. Some of them are made out of multiple types of stoneware materials. In this case, he was interested in their surface, primarily in the graphism that resulted after he intervened with a sandblaster. Some sculptures are created with the help of plaster modules; others are freely hand built. Through his ceramic sculptures, he seeks to express not only his fascination for ceramic materials and their plastic qualities but also the fact that ceramics offer many possibilities for artistic expression.
He is mainly preoccupied with simple, geometric forms and their surfaces. At the same time, he looks to find technical solutions to create well-balanced compositions of forms and volumes. For many of his artworks, 'dynamism' is the main keyword. A mid-relief pattern or a so-called wavy line is his actual motif for these sculptures. It covers and crosses the surfaces freely like a flowing river. This symbolizes the flow of time, a parallel concept regarding life's journey and its dynamics. These can be understood as obstacles that we overcome in life and self-development in society. Each undulation and change of this motif emphasizes the impact of conflicts, personal feelings, and intense emotions on us over time, transforming our way of being.
Contact
info@kunstverein-greven.de
Kunstverein Greven
Ausstellungen im Kunstturm
Kirchstrasse 1a
D-48268 Greven
Germany
Photos by Stephan Kube